GMK NucBox4 Mini PC with previous generation Ryzen 7, plenty of RAM and storage capacity, expandable
GMK has released the GMK NucBox4, a mini PC with the older generation Ryzen 7. It's a new product with Ryzen 3000s, but the price is lower and the performance is still good enough to go.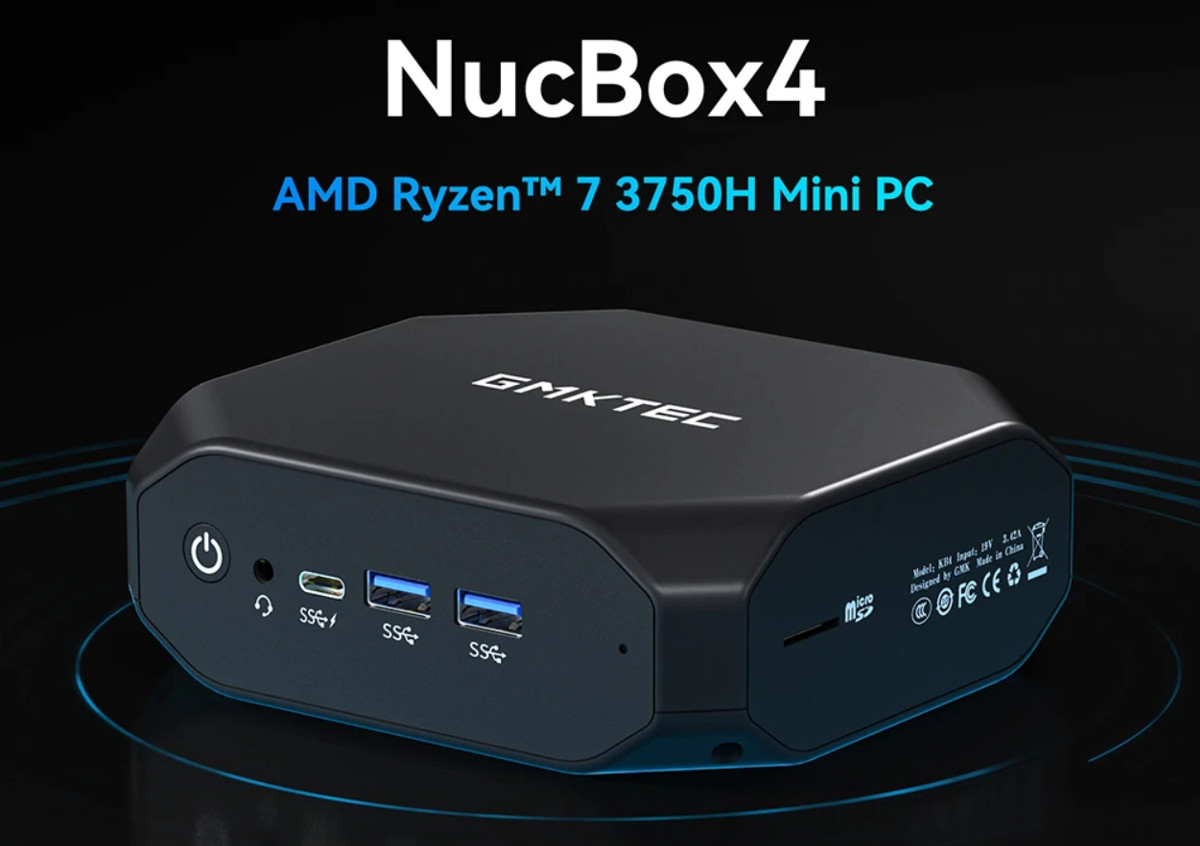 As with the new model, the OS is Windows 11 Pro, and the CPU is the Ryzen 7 3750H, and the benchmark scores published by Passmark are as follows:
Ryzen 7 3750H: 8,288
Ryzen 5 5600H: 17,368
Core i5-1135G7: 10,179
Core i3-1115G4: 6,365
Although it's not as good as the current (or rather, just recently outdated) Ryzen 5 5600H, the score is between 11th generation (Tiger Lake) Core i3 and Core i5, so I think it's still capable of performing well.
The RAM is 16GB, with 2 SO-DIMM slots" and 16GB x 1, which means there is room for one more slot. The maximum installed capacity is 32GB x 2 = 64GB. The storage is a 512GB M.2 2280 PCIe SSD, which can be replaced (up to 1TB), and there is also a free 2.5″ SATA slot, so it can be quite large.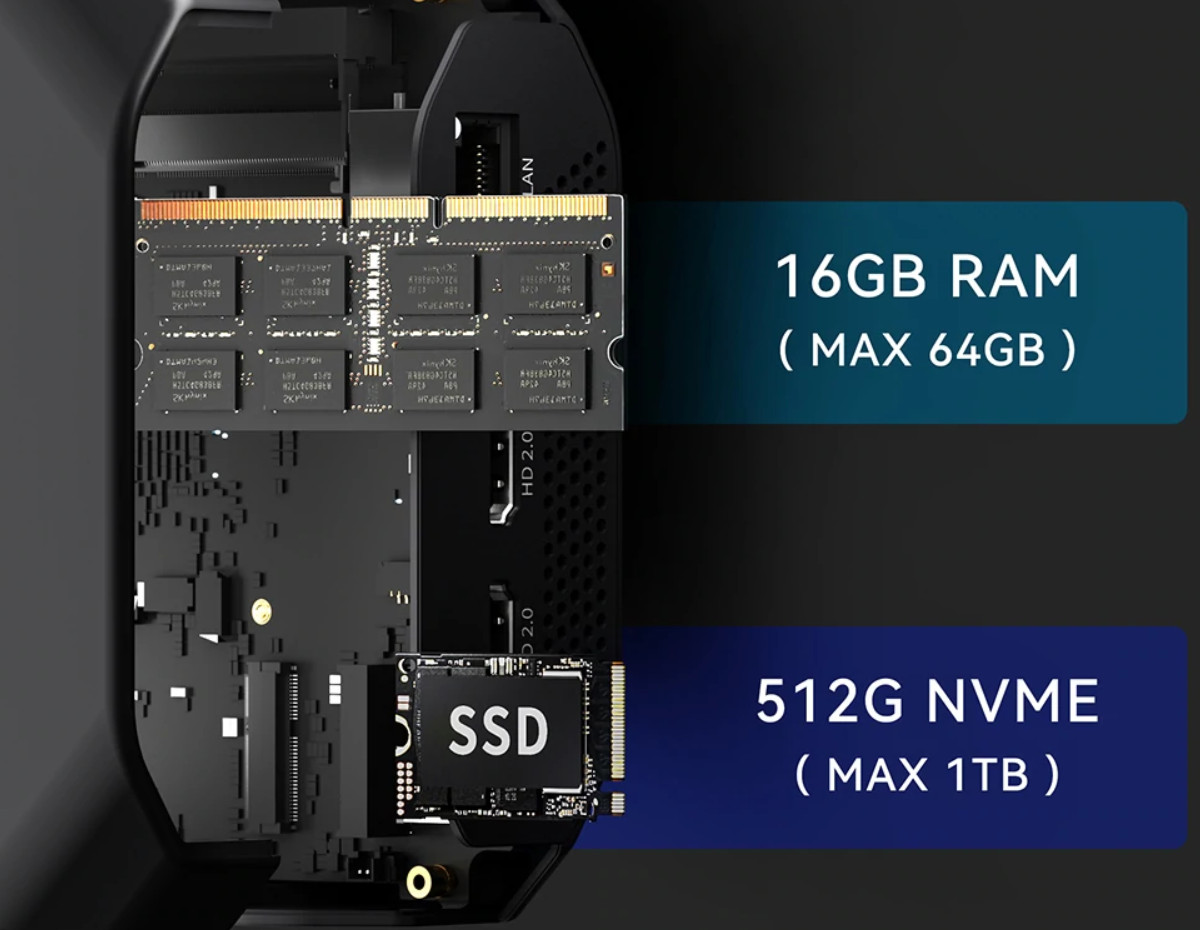 However, the SSD doesn't look like a 2280 size in this image, does it? Well, you can check this after the actual device arrives, but it shouldn't be a problem.
In terms of communication, Wi-Fi6 is not supported, and the USB standard for input/output ports is not explained in detail. However, USB Type-C is said to support video output. There are a total of five USB ports on this product. As I always write, a mini PC requires a display, keyboard, and mouse to be connected, and you will probably also need speakers and a webcam, so even five is not enough room.
The size is about standard for a mini PC, smaller than the Minisforum mini PC. However, I don't think there is any particular advantage or disadvantage in being 1-2cm larger or smaller than other products.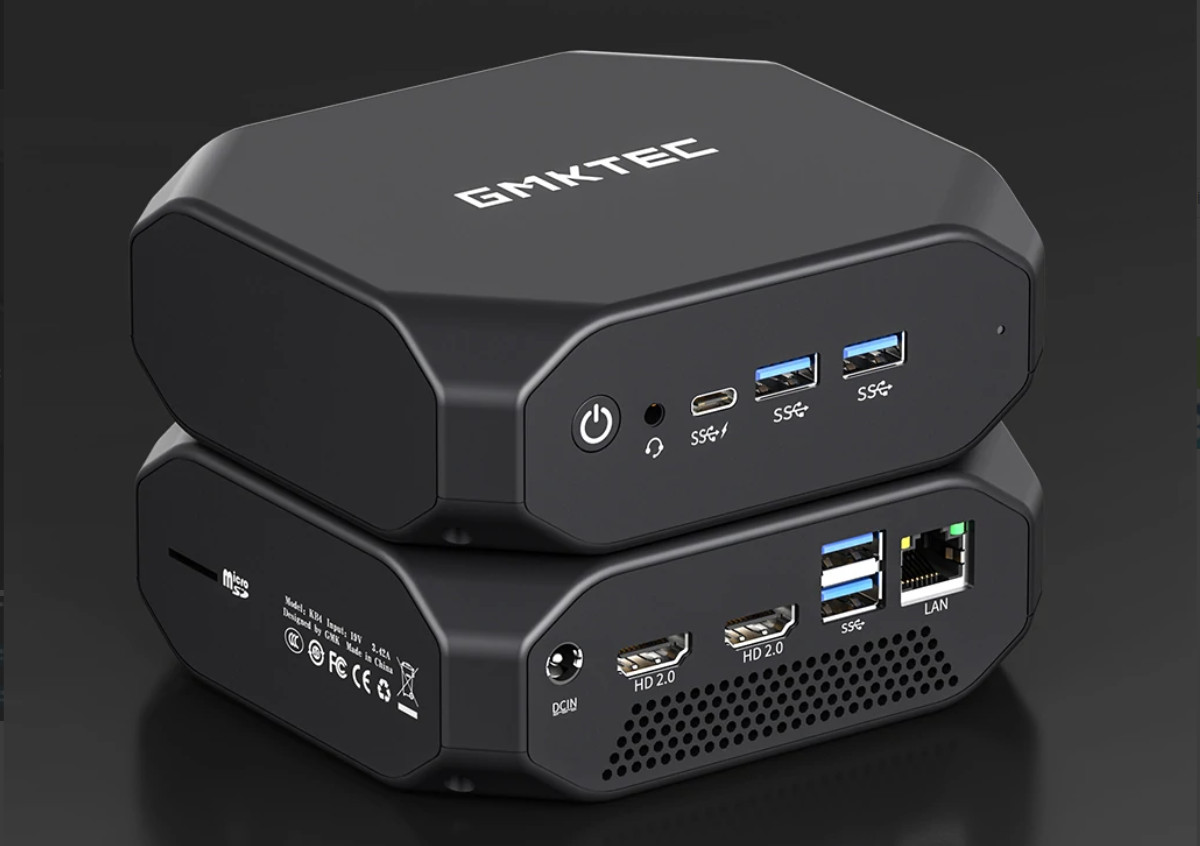 Most mini PCs have a square shape like a small lunch box, but the NucBox4 has a unique design at the edges. When I reviewed the actual NucBox2 before, it seemed more slender than the Minisforum mini-PCs, but this design might make it a little stronger. The enclosure material is unknown. Mini-PCs are often made of plastic with metal used in parts.
It is a little difficult to understand, but this image of two units stacked" shows the port layout. On the front, there is an earphone jack, USB Type-C, 2 USB Type-A, on the back, DC-IN, 2 HDMI, 2 USB Type-A, wired LAN, and on the left side, a microSD card reader.
This is a "flipped open" image, and of course it has a fan since it has a Ryzen-H CPU. The air vents are on the bottom. But I'm not sure how easy it is to maintain in this image.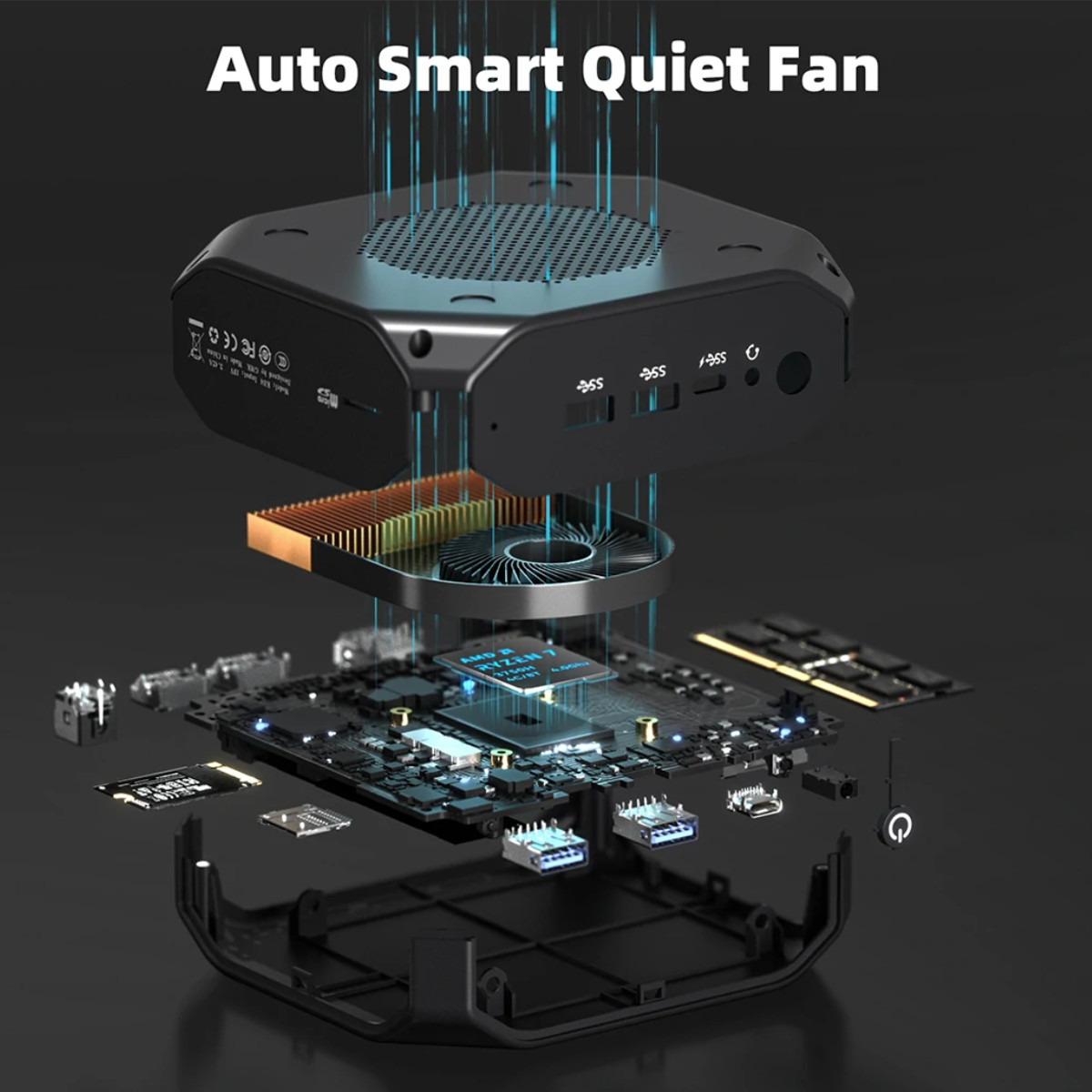 Although it is an older generation, it is equipped with a high performance version of Ryzen 7 (high TDP version), has plenty of RAM and storage capacity, and is expandable, so I personally think the price is not bad.
In the mini PC genre, I feel that Minisforum has rapidly increased its presence since the year before last, and GMK is now in its fourth generation since the NucBox, an ultra-compact mini PC, so I expect further growth in the future. By the way, I am still using the NucBox2 as my sub desktop PC.