GPD WIN 3 is a New UMPC in 2021
The GPD Win 3 is a 2021 version of the UMPC concept. These computers with a very small screen and a retractable keyboard had their hour of glory between 2004 and 2006.
We have already talked about it, the GPD Win 3 is one of those niche devices that will seduce only a very small handful of users. The device is compact and offers only a very small diagonal display with a 5.5″ touchscreen in 1280 x 720 pixels. Under its screen, a small keyboard can be deployed for thumb typing. Hands gripping the sides of the device to hold it and … play.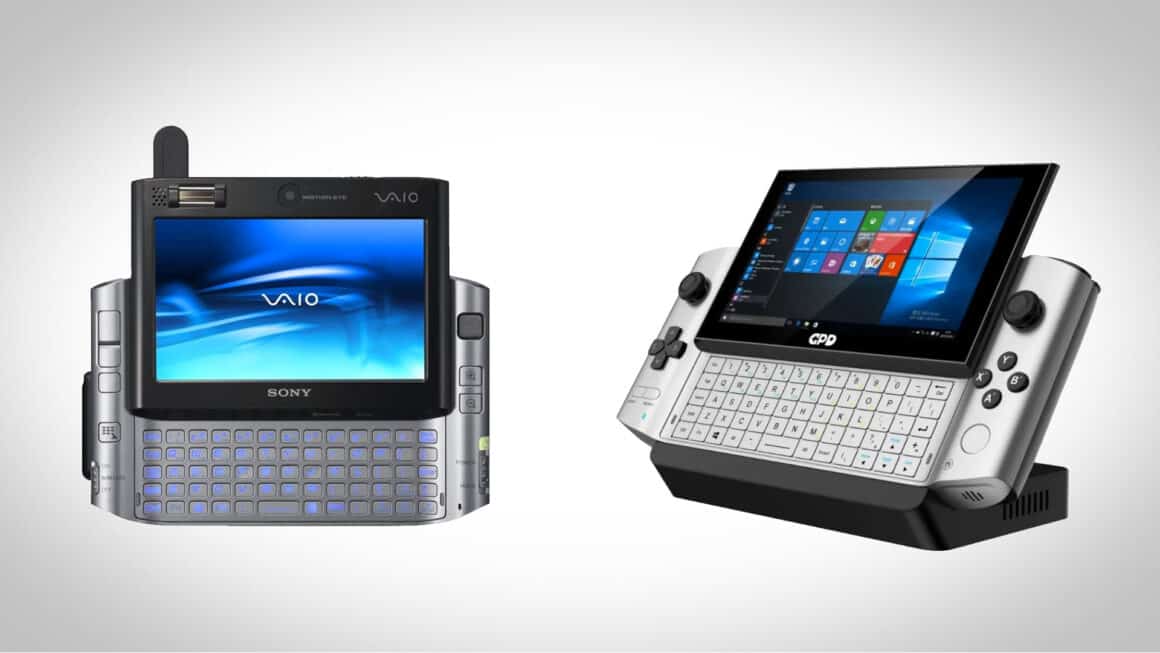 So it's a very particular format that won't appeal to everyone, but it can have an audience. Even if you will have to agree to break your piggy bank to get it. The brand has just communicated the price of the object during its participatory fundraising campaign. Count on $829 for the first price.
Several options will be available in terms of equipment. The basic model will include a Core i5-1135G7 (Iris Xe 80 US) associated with 16 GB of DDR4 and 1 TB of SSD storage for $829. A version in Core i7-1165G7 (Iris Xe 96 US) with the same equipment will be proposed at 969$. These prices are expected to be much higher after the end of the equity financing.
I say sensible for two reasons. Firstly, because we have become used to seeing that the initial rates for participatory financing in terms of IT always ended up being more or less the same in import stores, depending on the promotions. Then and above all because I believe that this machine is so special that I doubt that its production is much larger than that intended for pre-orders. There is a small group of users still active, owners of these machines, especially in Japan. But in the vast majority of cases, the people who bought the first UMPCs have gradually moved towards smartphones, which now offer equivalent diagonals, if not the same software. With a Bluetooth keyboard, they come close in terms of comfort. Others have preferred to switch to tablet solutions with detachable keyboard.

But I suspect that the proposal of this Win 3 GPD will make some people happy, not necessarily many, but a few who will be delighted to invest in this type of product. First of all, because these Intel chips will allow you to play in good conditions in 720p, they should allow you to launch a lot of titles with excellent speed and a good, detailed level of detail. GPD has integrated triggers and buttons in addition to mini joysticks, vibration motors and directional pad. Everything you need to get back to traditional console gameplay. With 3 hours of autonomy in intensive use, 6 to 8 hours in medium use and up to 14 hours in light handling, the machine will offer a lot of possibilities for playing, working or simply writing emails. It will recharge in 1.5 hours thanks to a 65 watt power supply.
So some will find a pocket game solution, others will have a way to carry their software anywhere with them. Knowing that at the office, they will find a dock allowing a sedentary use by connecting USB, HDMI and Ethernet network. This in addition to the Thunderbolt 4 ports and the Wifi6 and Bluetooth 5.0 connection offered by the Win 3 GPD itself.
This may be the real difference between this Win 3 GPD and the 2005 UMPC. The chips have evolved enough so that the small device measuring 19.8 cm by 8.2 cm and 2.7 cm thick that fits in the bottom of your pocket is powerful enough to drive your everyday applications. Even the most greedy ones.