The GDP Win Max is a Mix Between The Netbook And The Console?
The GPD Win Max is therefore a netbook in 8 inch diagonal for a slab of 1280 x 800 pixels. So it won't be a 9 inch FullHD screen as some rumors have suggested. The screen will be in HD only but well touch with a capacitive layer. It will overlook a really special keyboard.
In addition to the usual QWERTY button layout, there is a game device consisting of mini joysticks, a directional cross and traditional ABXY buttons. We will also find the 4 classic triggers of this type of product just under the screen. We immediately understand the ambition of the manufacturer who wants to offer a sort of netbook-console … under Windows 10.
To achieve its ends, the builder must solve a difficult equation. That of a performance level high enough to be able to play but also not very greedy in terms of energy consumption to stay portable. To further complicate the task, the machine must be relatively affordable even if we suspect that the necessary investment will not be that of an entry-level solution, positioning it at a price too high would be disqualifying for what will remain more a whim than a working tool.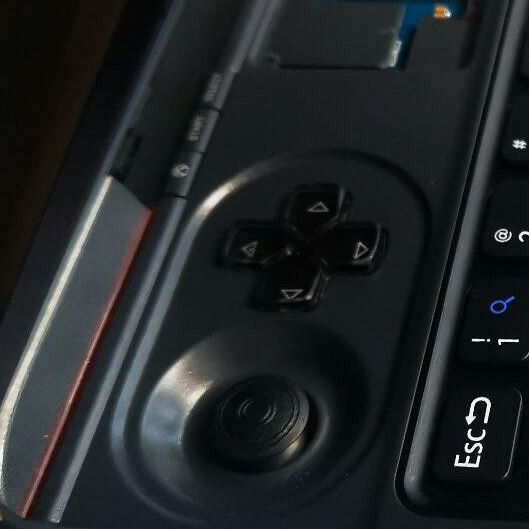 GPD therefore chose an Intel Core i5-1035G7 processor, a chip offering 4 cores clocked at 1.2 GHz and able to go up to 3.7 Ghz with 8 threds and 6 MB of cache memory. A solution to the TDP of 15 watts all the same, even if it is possible to lower it to 12 watts by reducing the overall performance a little.
The processor has an Intel Iris Plus 940 graphics circuit running from 300 MHz to 1.05 Ghz on 64 Execution Units. A duo capable of great performances in 2D, video but also nice 3D calculations. The fact of offering this chip on a screen of this definition should also help it to provide a more comfortable number of images per second.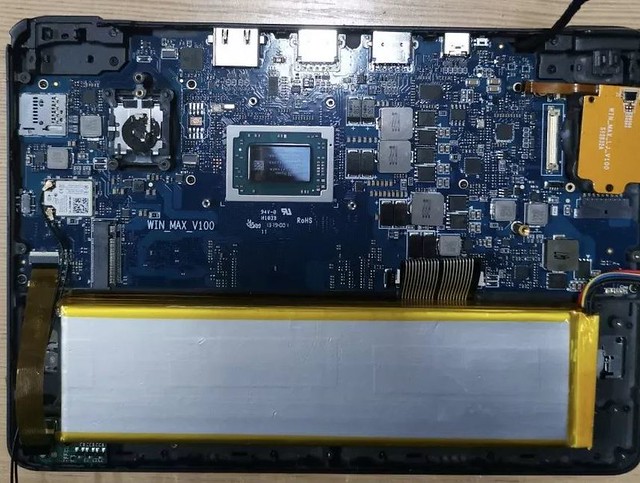 Associated with this processor, there are 16 GB of DDR4 RAM and a consequent storage of 512 GB. The Win Max uses a PCIe NVMe SSD in M.2 2280 format which can be replaced by another model if necessary. The 512 GB seem huge for a device like this but with the current bulimia of games and the price of SSD which is more and more prone to collapse, the choice of a removable format is a great idea.
The GPD Win Max will offer logical Wifi 6 and Bluetooth 5.0 connectivity since the Ice Lake processor facilitates this integration. But also a Gigabit Ethernet to connect locally. The connections will therefore include an RJ45 port but also an HDMI 2.0b port and a MicroSDXC card reader in addition to a Thunderbolt 3.0 port, a USB Type-C and two USB 3.1 Type-A.
The on-board battery is 54 Wh without the brand having specified any autonomy in play for the moment. The set will weigh 800 grams for 20.5 cm wide, 14 deep and 2.45 cm thick.
The big question remains in the really practical side of the object. Will the various uses be optimized? Will the keyboard layout at the bottom with a touchpad above be suitable for this kind of template? Is there not a risk of typing by mistake on the keyboard while using the mini joystick on the right with the thumb or the directional cross on the left? Will the template be practical and pleasant for long sessions? Isn't 15 watts likely to make the device uncomfortable? Just like the 800 grams that will have to be carried at arm's length…