Hawkeye Firefly 8SE 2 inch Touchscreen Action Camera

The sports and action cameras are improving their performance by leaps and bounds while their prices are becoming more accessible. Smaller sizes, resolutions that arrive without problems to the 4K and different connectivity possibilities are some of the characteristics that are most commonly found, such is the example of the new HawKeye Firefly 8SE.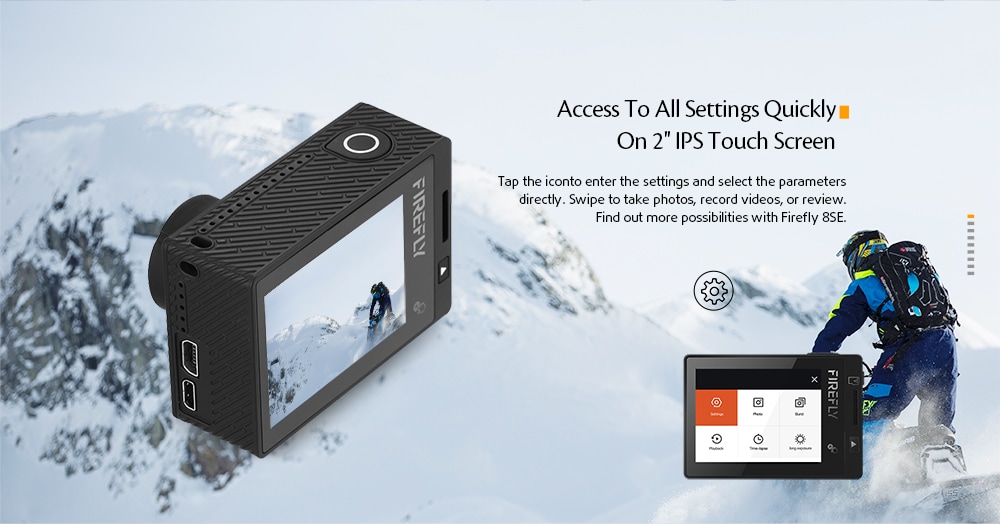 HawKeye Firefly 8SE is a mid-range sports camera that has just been officially presented. Corresponds to a model that has nothing to envy to the main exponents of the genre, with the advantage that its price barely exceeds the barrier of 100 euros.
As expected with a 4K Sports Camera of 2018, the dimensions are the main advantage of a model of this type, since its 5.80 x 4.10 x 3.00 cm makes it possible to be transported in the palm of a hand, a pocket or any bag without disturbing his presence.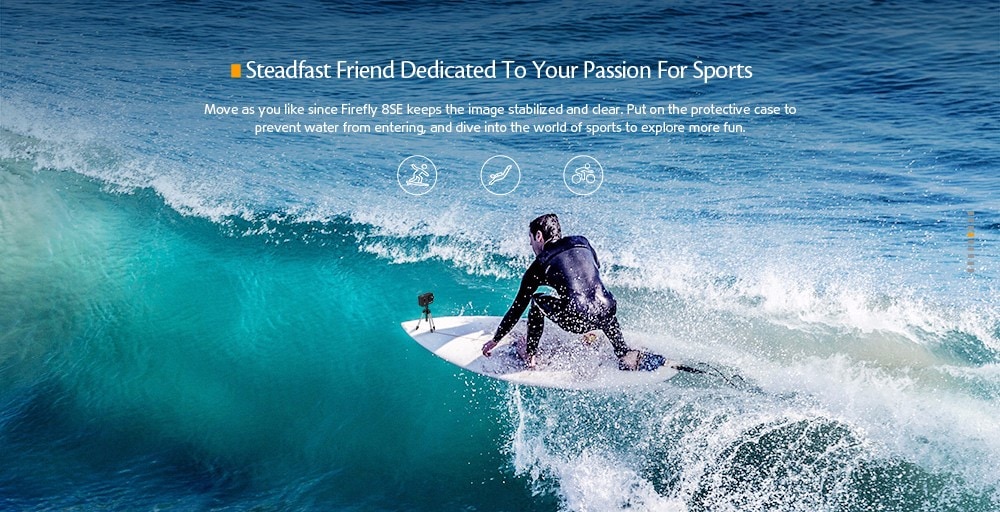 As for the design lines, there is not much to highlight as new, because a rectangular structure with a housing made of plastic is maintained. With its sale also comes an external protection that serves to protect it from water, and can operate up to 20 meters deep .
Finally, the equipment has its main sensor and power button in front, another physical button to start recording on its top frame, while on the back side it includes a 2.0-inch LCD panel that occupies almost all the surface.
To achieve good recording results, HawKeye Firefly 8SE complements two components of good quality as is its Ambarella A12S75 processor and its Sony IMX117 sensor that allows it to reach a very good quality in 4K video at 30 fps. In general, an experience similar to that achieved by the renowned Xiaomi Yi II 4K can be expected .
Another point to take into account is the existence of two versions of the same model , changing the mentioned sensor to include an opening of its focus of 170º or going down to 90º with a system without distortion. Then it is up to each user to determine which of the two suits his needs.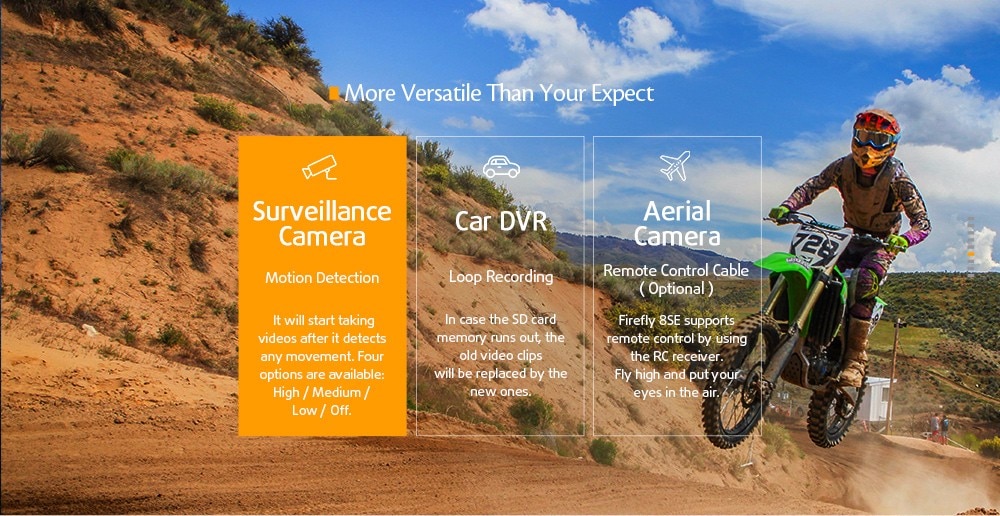 The components of this 4K Sports Camera are completed with a 1200 mAh battery that promises an autonomy of 93 minutes of continuous recording and a recharge time of two and a half hours. The aforementioned screen has a touch capability and responds to a more than acceptable resolution of 640 x 480 pixels.
Finally, in connection with connectivity there is no lack of support for Wi-Fi, Bluetooth to operate the camera at a distance (it does not come with control included), microSD card slot up to 128 GB, and even a port in its lower area for microphone external if what is needed is to achieve superior audio quality.