Haylou RT LS05S Smart Watch Global Version
Here's another branded watch, at a great price, for those of you who don't want to spend three figures on a smartwatch. On the other hand, because every euro counts, the possibility of "touching" them on a watch from a Xiaomi subsidiary sounds like the right move.
The Haylou RT LS05S likes to be called stylish and modern, but the truth is that to my eyes it looks "one of the same". At least the fact that it's branded helps it quite a bit. Where it differs is in the special curved design that sort of hugs your wrist and promises great comfort even when you wear it to sleep.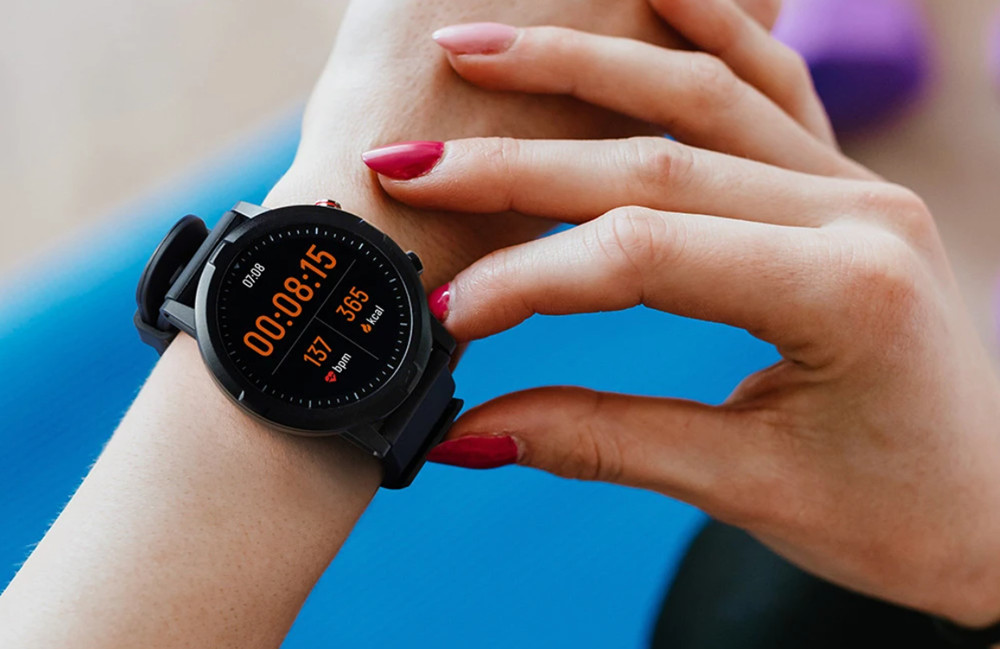 Comfort is a misunderstood, but very important area now, as all the watches I've tried at some point become "tired" and you take them off. The fact that it weighs just 50 grams and that it's a 45 in case also helps a lot.
Our watch has some significant advantages over the competition, such as online watchfaces! Haylou (a subsidiary of Xiaomi) promises us that not only are there many, but they are updated regularly!
This is super positive, as you switch watchface and you feel like you have a different watch, even if the screen is the classic TFT class at 1.28″ and 240×240 resolution. The 12 sports it records, okay, not much to point out, but the fact that it has 15 days of autonomy is pretty good.
Its 300mAh battery also lasts up to 20 days of standby, if you turn everything off of course, like Bluetooth for example, which in our case is version 5.0.
The Xiaomi Haylou RT LS05S has 24-hour pulse recording, notices how well (or not) you sleep, has Breathe Training and everything else you know. Such as step counting, calorie counting, notifications (message/text), clock call rejection, timer, remote music control, etc.
Finally, the key thing not mentioned is whether it supports Greek or not, with the fact that we're talking about the global version making me optimistic that it will have it.