HISENSE A5C IS A SMARTPHONE WITH COLOUR ELECTRONIC INK
The Hisense A5C is the continuation of the brand's previous proposal, the Hisense A5, which already offers an electronic ink tile but only in grayscale. This new model introduces colour on an identical technical basis thanks to a digital ink tile from Unisoc.
As with the previous model, the manufacturer relies on an ARM solution from Qualcomm with a Snapdragon 439. There is also 4 GB of RAM and 32 GB of storage. Scheduled for the end of August, the HiSense A5C will be upgraded with a Colour digital ink display. A solution that will allow a pleasant reading of your data even outdoors but will not have the reactivity of an LCD screen to display your data. Impossible to use it to watch a video correctly but perfect for reading digital books without damaging the battery.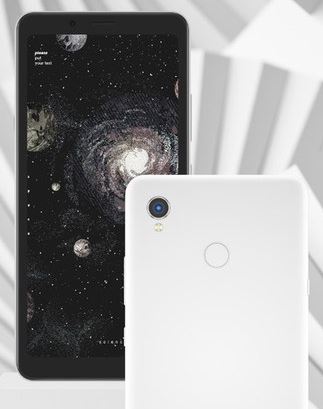 The Hisense A5C will offer two photo sensors with a 13.0MP on the back and a 5.0 MP on the front, a 4000 mAh battery. It will display no less than 4096 different colors… which deserves a little clarification. Where HiSense and screen manufacturers of this type see a lot of colors, you may only see a few more or less fresh tones. The colours presented for the moment by these devices are quite washed out and often quite close to each other. You may see the reds announced less red than expected and the same for the whole range of colours. This does not mean that these screens are not interesting, just that the colour presented will not be that of a classic screen.
The advantages are therefore to be sought elsewhere. If the reading of comics will be possible, it will not be as beautiful as the one proposed by a more tiring IPS. On the other hand, to read technical documents, texts or color can be important especially for diagrams, this new reference has all its interest.
Those looking for a smartphone with a very good autonomy could be interested. The Hisense A5C will offer 62 hours of use with the backlight on. And about 93 hours off. Not to mention the fact that data displayed on the screen once the device is switched off will still be visible without damaging the battery. A QR Code can thus remain on the display for hours without any problems, which can come in handy in times like these.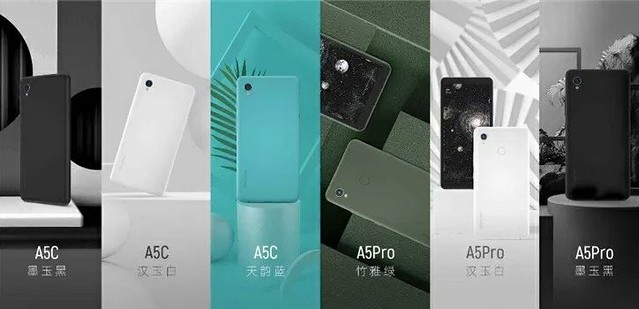 This new model launched at the end of August in Asia will be supported by two other smartphones based on the same concept planned for later in the year. The Hisense A5 Pro which will remain in grayscale and the Hisense A5 Pro CC which will also be with a digital color ink screen.
Both will offer the same screen diagonal of 5.84 inch but will change SoC with the use of a Unisoc T610, an 8-core consisting of two Cortex-A75s clocked at 1.8 GHz and 6 Cortex-A55s clocked at 1.8 GHz. The whole supported by a Mali-G52MP2 and 4 GB of memory.
The grayscale model will offer 4 GB of memory and 64 GB of storage. The colour model will also be available in a 6/128 GB version. The rest of the technical elements will be identical except that these new versions will offer a fingerprint sensor and an NFC module. Prices are expected to range from 1599 Yuans (210€) for the Hisense A5 Pro Classic and from 1799 Yuans (235€) to 1999 (261€) Yuans for the HiSense A5 Pro CC.