Hisense Q5 Tablet PC With a 10.5 Ink screen
The HiSense Q5 is a classic Android tablet with a 10.5 inch slab. It should be released in June in China for 2299 Yuan or about 300€. The big difference between this new tablet and a classic model comes from its display which does not use a classic color LCD but an alternative proposal.
This is not an electronic ink solution but an ePaper grayscale LCD screen. It is a high-contrast display that is not particularly sensitive to direct light. The system works by reflecting sunlight or light from an external source onto the background of the device to display data. The brighter the overall brightness, the more readable the solution is. This type of display allows to keep a good reactivity since it is always a liquid crystal system. So you can watch a video, surf or play but… in grayscale.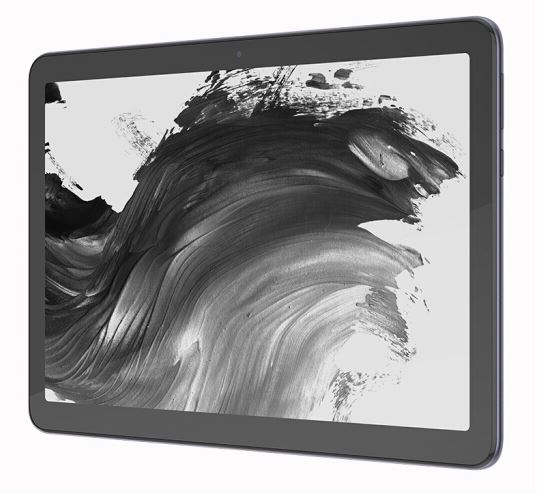 The solution does not allow color, so a world of black and white will be displayed. Not really suitable for multimedia use but not necessarily disturbing for all users. This is probably what the brand has deduced with the success of its smartphones with electronic ink. Other audiences exist.
The HiSense Q5 will be driven by an Android 10 and embedded hardware very similar to the recently announced Hisense A5 Pro CC smartphones. Inside, there will be a Unisoc T610 SoC ARM, which will be composed of 8 cores distributed in a rather classical way in big.LITTLE. 2 Cortex-A75 ARM Cores clocked at 1.8 GHz and 6 Cortex-A55 Cores also clocked at 1.8 GHz. All this combined with a Mali-G52MP2 chipset. The tablet will offer 4 GB of RAM and 64 GB of eMMC storage.

The whole should thus make it possible to take full advantage of the Android 10 solution but with a display much more suited to reading than video. A solution that won't necessarily be used for multimedia so unless you're only watching black and white movies, but perfect for reading textbooks, surfing or as an outdoor reading device. It will also be a good support for musical use. It will be possible to play games, watch series and any other multimedia activity but you will have to accept the black and white constraint.
The presence of a POGO Plug, allowing the tablet to be positioned in landscape mode on a keyboard, is a good indication of another use for this Hisense Q5. As there are minimalist typewriters offering a basic display, this new tablet could be a great ally for people who need to write without too many distractions over long periods of time. With a display without backlighting, the tablet will provide a relaxing setting for multiple activities.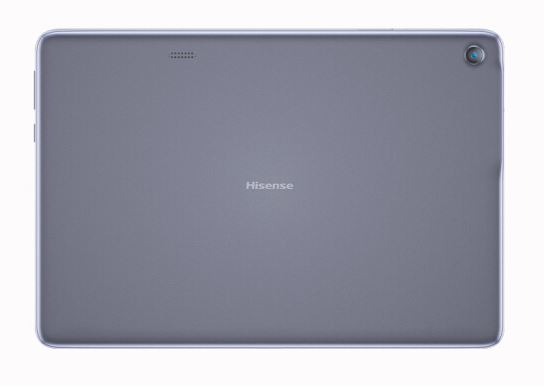 There will be two 5.0MP cameras on either side of the solution with a Flash LED on the back, a combined headset and microphone jack port, a MicroHDMI output for enjoying Android capabilities on an external display and finally a MicroUSB port for charging and data exchange. The tablet will connect in Wifi5 with Bluetooth 4.1 but it will also offer a 4G connection. This will allow you to enjoy it outdoors and fits well with its reflective display.
The internal battery is a 5050 mAh and the Hisense Q5 will be delivered with a 5V/2A power adapter. The Hisense Q4 is 25.79 cm wide, 17.13 cm high and 9 mm thick. It weighs 490 grams.
Hisense seems to be thinking about niche markets with his new products. His electronic ink smartphones or this tablet are clearly not aimed at the entire industry, but rather at specific users. Admittedly, the market is smaller, but if the brand is alone on it, it could clearly do well. From what I've heard, the Hisense A5 have sold well.