Huawei Honor CLEA1 Wireless Handheld Vacuum Cleaner
On April 27, Honor CLEA's first all-in-one antimicrobial wireless vacuum cleaner debuted at Huawei Mall crowdfunding price of RMB 1299.
The Honor CLEA1 vacuum cleaner features a 100,000 RPM brushless motor with 125W of suction power and 24KPa vacuum.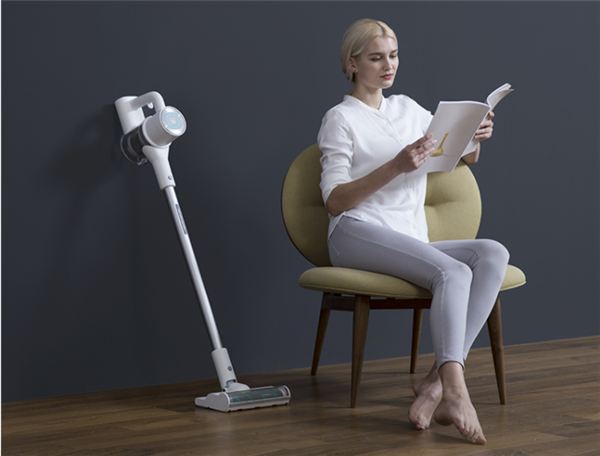 Ten cone air duct optimization technology that creates multiple tornadoes at the same time to separate dust and air, prevent clogging of the filter and provide longer lasting suction.
The quadruple antibacterial protection system, including ionic antibacterial duct, silver ionic antibacterial roller brush, ionic antibacterial water tank, antibacterial rear filter, can achieve 99.99% bacteria removal rate.
In addition to the vacuum cleaner, it is also a mopper, the magnetic wet mop assembly is loaded and unloaded in one second, ready to mop.
The 1.65Kg lightweight design of the fuselage is light and easy to use, with a visual display that can display the remaining power, suction level, filter change reminder, full dust reminder.
For continuation, it uses 63Wh of power, high energy efficiency ratio and advanced BMS battery management technology, with a maximum of 65 minutes in standard mode, 30 minutes in enhanced gear and 10 minutes in powerful gear.
It also comes with electric mite removal brush, 2-in-1 soft bristle brush, long flat suction, wide flat suction and other tips, suitable for a variety of life cleaning scenarios.