Honor Watch Dream Smart Watch Designed by Vivienne Tam
On the afternoon of April 17, Honor released a number of new products, including Honor 20i, Honor 20i Aape Special Edition, Honor MagicBook 2019, etc. There is also a very special smart watch product which is called Honor Watch Dream Vivienne Tam Joint Design Edition.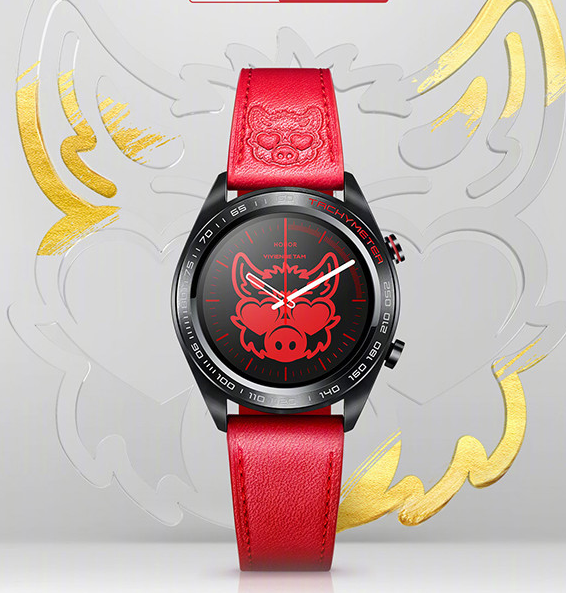 Unlike ordinary Honor smart watches, this watch is designed by Vivienne Tam, a famous Chinese fashion designer. The energy red color matching and the exclusive pattern of the Year of Pig make the traditional Chinese Zodiac culture more modern for young people. In addition, the band part of the watch is also printed with VV Pig pattern, with the default dial, the integration is stronger.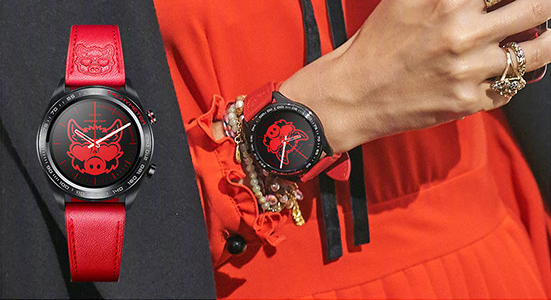 The new Honor Watch Dream Vivienne Tam Joint Design Edition has a 1.2-inch AMOLED touch screen on the front with a resolution of 390*390. It intelligently adjusts the backlight of the display screen according to ambient light, and can be easily read both indoors and outdoors. Functionally, the watch supports real-time heart rate monitoring, stress housekeeping, scientific sleep management and exercise data to make life more visualized, as well as reminders of calls, information, e-mail and social applications. In standby flight, the watch can last up to two weeks.
Honor Watch Dream Vivienne Tam Joint Design Edition has been booked and will be officially launched on major e-commerce platforms at 10:08 a.m. on April 23 for about $149.99, according to official reports.