Honor YOYO AI Smart Speaker
With the launch of Honor Magic 2, the Chinese manufacturer also presented its smart assistant, which has already stood out for its ability to translate calls in real time that … to drive a car without a driver! And now the company's commitment to its assistant has led to a new product: Honor YOYO AI Smart Speaker.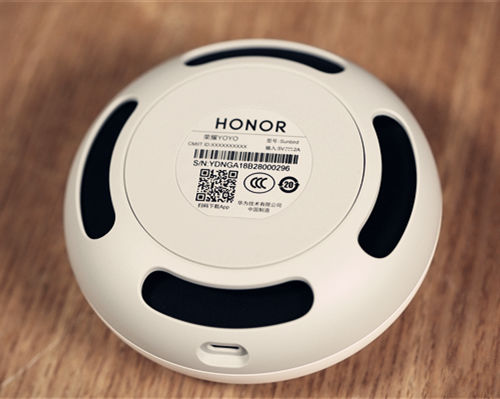 The first smart speaker based on the AI YOYO assistant will make its official debut on December 26. On the same day – and at the same event, of course – we will discover the new Honor View 20, top of the range that should be equipped with the latest Kirin 980.
YOYO has already demonstrated what pasta is made on board of a premium smartphone and now it will be interesting to see how the smart assistant will behave on board of a specially designed speaker. According to Honor's CEO himself, YOYO will even be able to control DJI drones for operations like take off/landing and take photos.
In short, the capabilities of the AI assistant are well known and now you just have to discover the design and features of the new Honor YOYO Smart Speaker and especially the features and commands available.