HYSTOU P05B I7 8550U Fanless Mini PC
The HYSTOU P05B is an excellent Mini PC that is powered by an Intel Core i7 8550U processor and has a fanless casing that is best suited as a low-power entertainment system.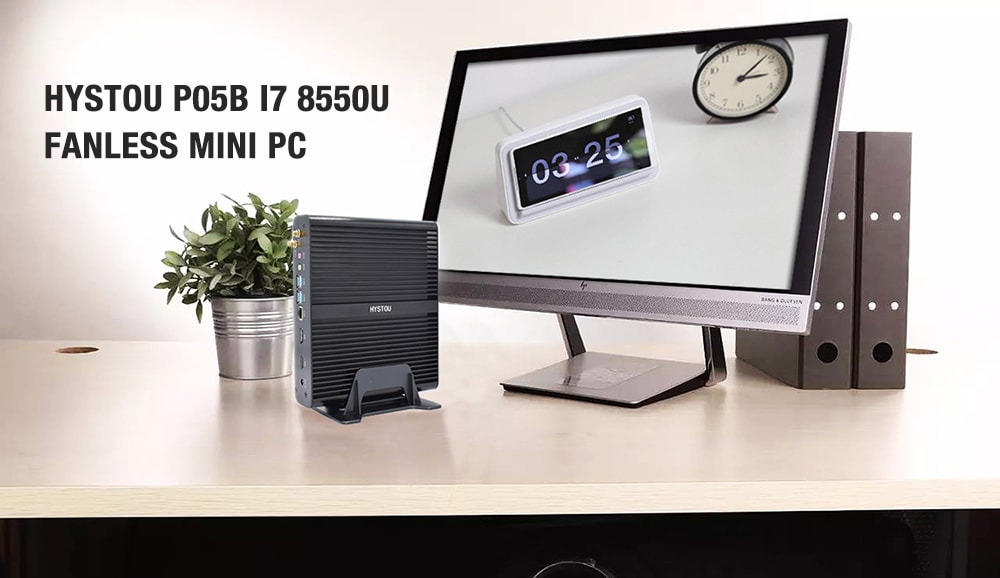 HYSTOU P05B is a barebones mini PC and is best suited as a modest entertainment system. Low power consumption, a full range of connections and a fan will appeal to those who want to have a system with low power consumption, but offers much better performance than the Atom chipset.
Inside the HYSTOU P05B has an Intel Core i7 8550U on ULV (Ultra Low Voltage). These chipsets are also mainly available on laptops and low-power systems. There are three versions available, the base model offers an Intel Core i3 4010U chipset with 4 GB of LPDDR3 RAM and about 64 GB of internal memory.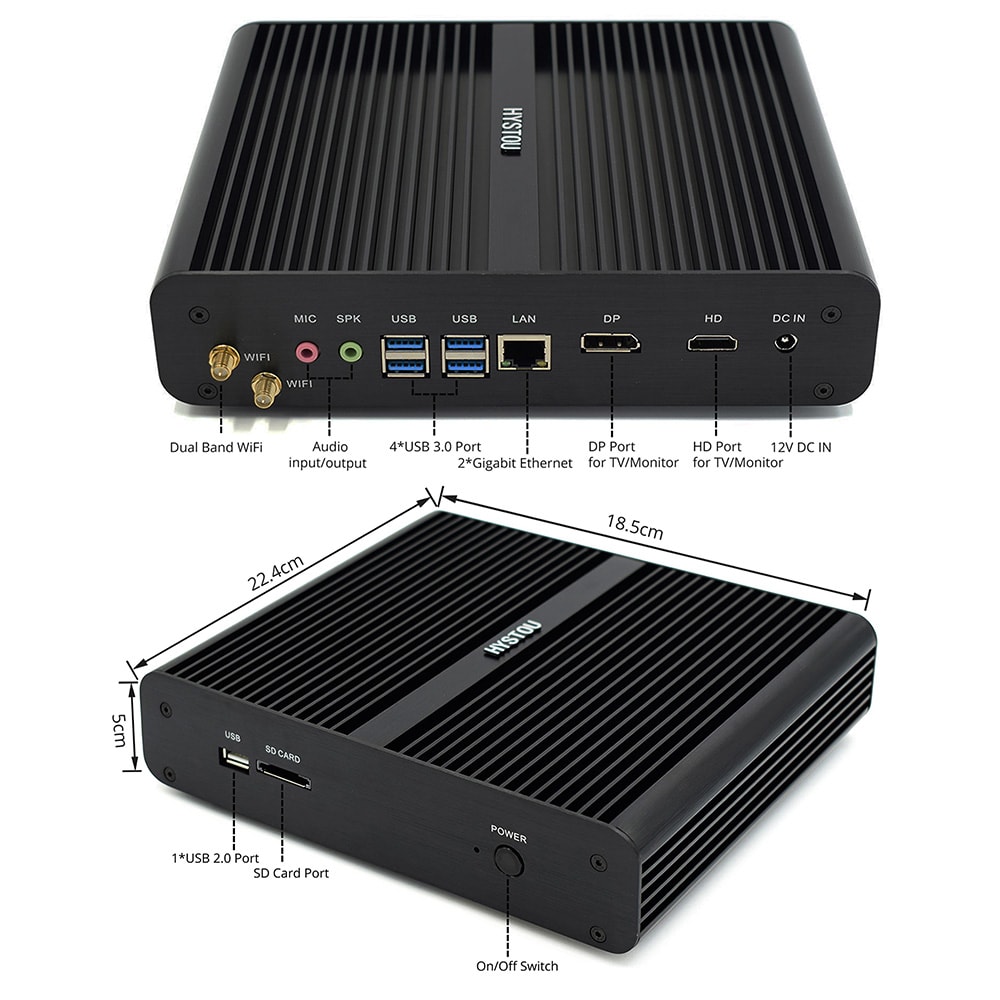 They are followed by models of the average price, Intel Core i5 4200U and an extreme model with Intel Core i7 4500U, but it comes with a little more than 8 GB of RAM and 128 GB of internal memory. All models come with both support for a 2.5-inch hard drive, as well as an mSATA SSD.
Regardless of the model, the HYSTOU P05B does not have a separate video card, and thus it is quite limited with the Intel HD 4400. As expected, this will not be a game-oriented computer, especially in 3D games. Other games will work fine. However, the system can easily work with 4K video output.
Intel Core i7 8550U is sure a great chipset, it offers high performance compared to systems based on Intel Atom. Unfortunately, the lack of discrete graphics means that it is not gaming. But if you are looking for a low-power entertainment system, then the HYSTOU P05B is likely to be a great choice.