iFlight DC3 HD SucceX Mini-E F4 3 Inch FPV Racing Drone
More and more frames are capable of hosting DJI's digital video feedback system. This is the case with iFlight's DC3 HD. A small format structure since it rests on 3 inch propellers. It is equipped with Xing 1404 brushless motors driven by a 35A SucceX Mini-E ESC and a SucceX Mini-E flight controller based on an F4 processor. iFlight ensures that the device has been designed to prevent the propellers from being in the camera's field.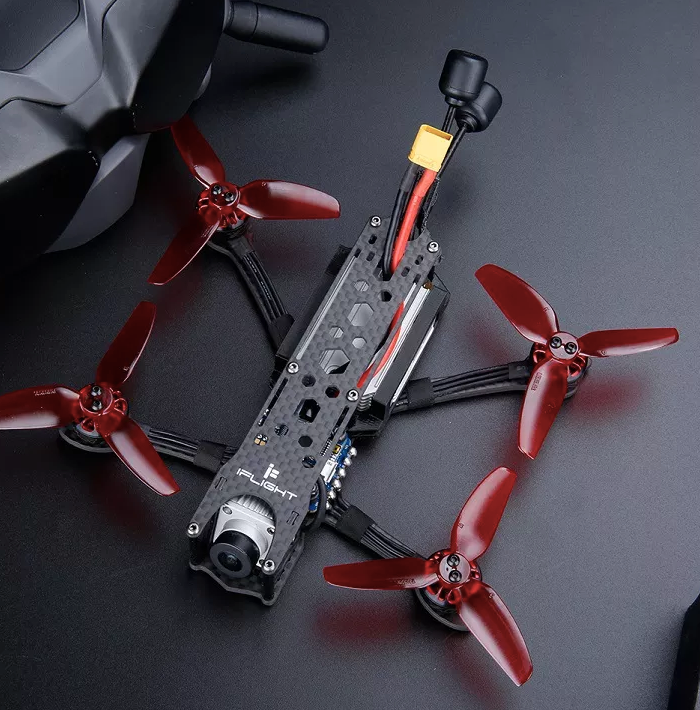 Indeed the camera in question is that of DJI, a model that shoots in 720p for real-time video feedback, and in 1080p on board on a microSD memory card. iFlight also ensures that PID settings are designed for flexible flights and come back with beautiful images. The DJI camera is fixed with a TPU part to dampen vibrations. The transmitter is also fixed with a TPU bracket – it protrudes a little to the sides. The fully equipped frame, without the battery, weighs 160 grams.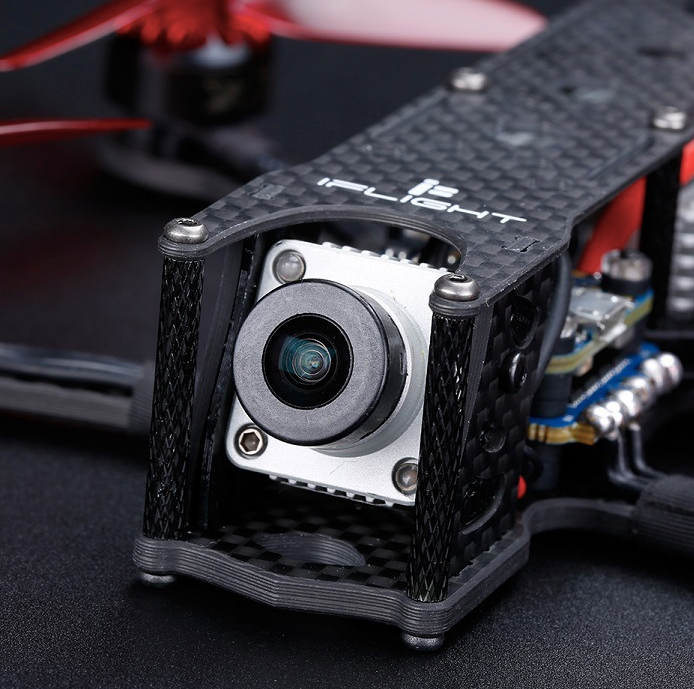 The DC3 HD is available without a radio receiver – it is up to you to choose your own or, better still, to pair the FPV Air Unit transmitter directly with your DJI remote control if you are equipped. You may prefer a FrSky R-XSR, FrSky XM+ or a TBS Crossfire Nano RX receiver. The price? The iFlight DC3 HD mounted and ready to fly (without battery) will be available from $349.99 at Banggood.