iFlight Nazgul5 HD 6S 5 Inch 240mm Freestyle FPV Racing Drone
The Nazgul5 from iFlight is a device that I liked a lot (see the test here). The manufacturer already proposes its successor, the Nazgul5 V2 HD! Inside, there is a Caddx Vista box and a DJI camera: it is equipped with the Digital FPV System which allows a digital video return in HD.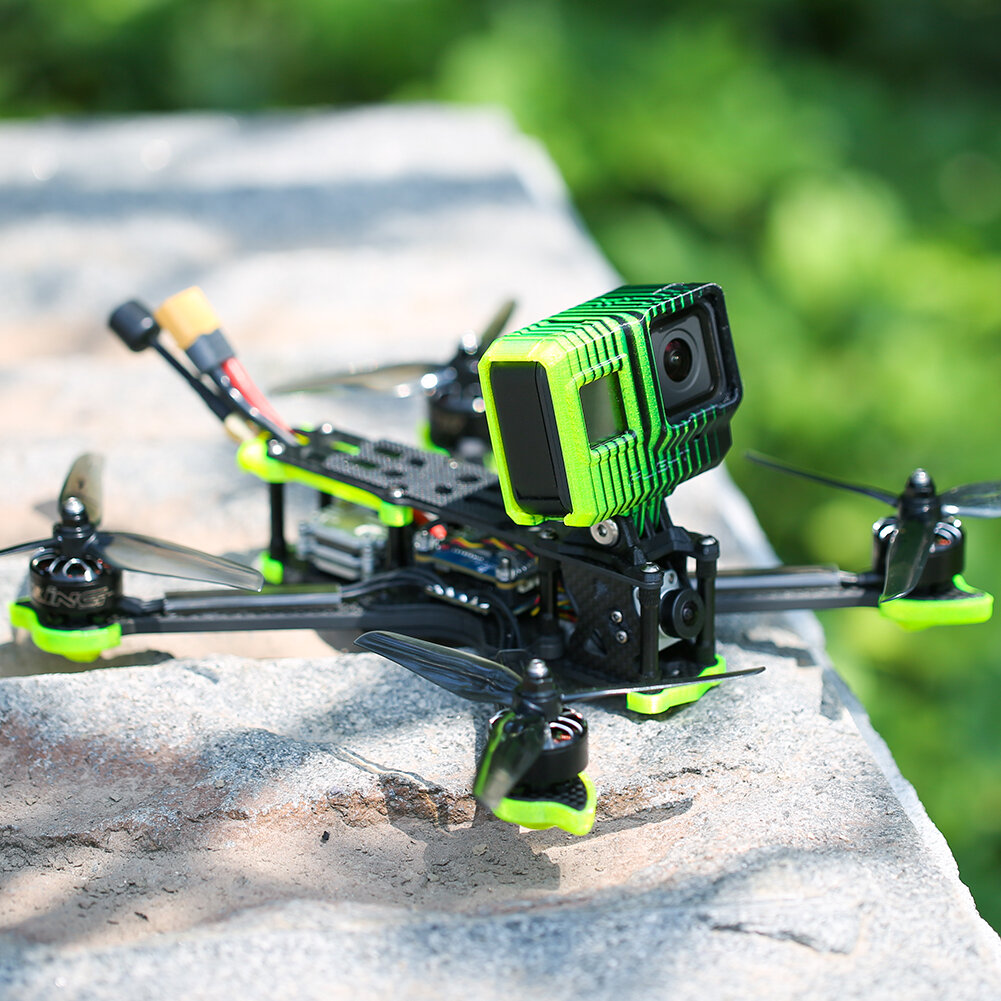 What are the other modifications? The Nazgul5 V2 HD is based on version 5 of the XL5 carbon structure, with the iFlight logo displayed with an LED underneath. Its independent 5mm thick motor arms have been redesigned for extra strength: they are 1.5cm wide at the base and 1.2cm wide at the end (compared to the 1.15cm and 1.13cm of the V4). It is designed for 5 and 5.1 inch propellers (iFlight supplies a set of Nazgul 5140), powered by brushless motors Xing-E 2207 at 2750KV for the 4S version, 1800KV for the 6S version. The flight controller is a SucceX-E F4 flashed with Betaflight, associated with an ESC 4 in 1 SucceX-E 45A BLheli_S.
The Nazgul5 V2 HD comes ready to fly, with its PIDs set, just connect it to a DJI radio control and headphones. If you prefer to use another radio protocol, the unit can be delivered pre-equipped with an XM+ or R-XSR, EU-LBT or Non-EU receiver, FrSky, or a Crossfire Nano RX from TBS. The GoPro camera mount is not included in the basic package, but is available as an option for models 5, 6, 7 and 8. The price? The Nazgul5 V2 HD can be pre-ordered directly from iFlight starting at $300, or from Banggood starting at €288.