iFlight TITAN H3 HD 142mm SucceX-D Mini F7 4S 3 Inch FPV Racing Drone
The manufacturer iFlight is building a range of racers equipped with DJI's digital video feedback system, and adding this Titan H3 HD to it. It is a little more imposing than the Titan DC2 HD, with a motor-to-motor diagonal of 14.2 cm. But it's still a small size … The motors are Xing 1404 to 4600KV for 3 inch HQ 3 * 3 * 3 propellers. The flight controller is a SucceX-D Mini F7 flashed with Betaflight, associated with an ESC 4 in 1 SucceX-E Mini 35A BLheli_S.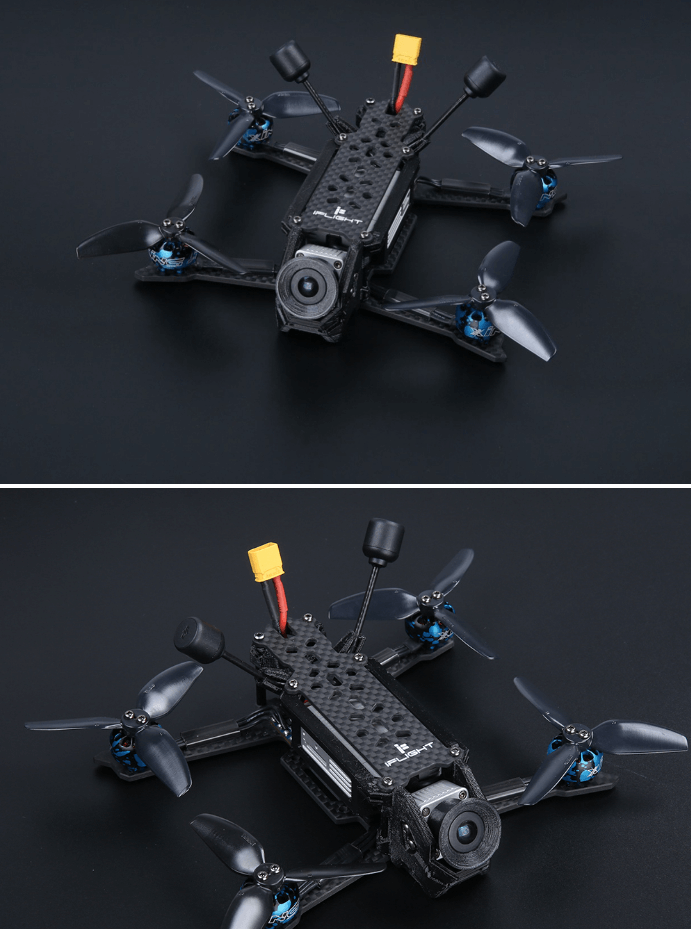 Real-time video feedback is provided by the DJI camera associated with an FPV Air Unit and its two antennas, capable of sending the image in 720p at 120 fps to DJI's headphones, and recording 1080p / 60 fps on board the Titan H3 HD. TPU support absorbs vibrations, another guides DJI antennas. To take off, all you need is a helmet, a DJI radio and a battery, not supplied. iFlight recommends a Lipo 4S from 650 to 850 mAh with an XT30 connector.
Without battery, it is 170.6 grams. If you prefer a remote control other than that of DJI, you can choose the device equipped with an R-XSR or XM + receiver from FrSky, or Crossfire Nano from TBS. The price ? The iFlight TITAN H3 HD will be offered from 349.99 USD at Banggood Online Store.