JJRC H31 Waterproof Drone
The JJRC H31 is of course a surprising drone. It is a drone that we will be able to take with total peace of mind to the beach or pool as it is water resistant. And not only to water. It is capable of resisting blows and landings like none. An all-terrain drone with precise and fast piloting that will undoubtedly become a benchmark for initiation drones.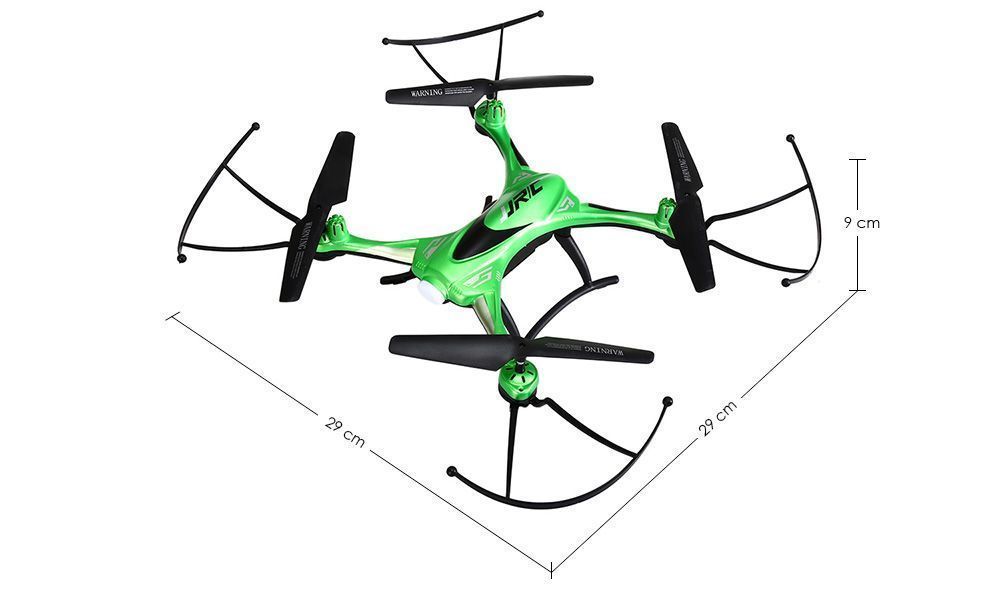 The JJRC H31 is a faster drone than the Syma X5C, so it will be a bit more complicated to learn to pilot it, but once you have mastered it the flight experience is much better since the Syma X5C, which once you master it it can be short. To facilitate the learning and to be able to make you with the controls it incorporates three modes of flight and headless mode or headless mode so that in the first flights you do not have to worry about distinguishing the head from the tail of the drone since it is oriented automatically.
The JJRC H31 has dimensions of 29 x 29 x 9 cm and a weight of about 73 grams. It is a drone of intermediate size between mini drones and initiation drones like the Syma X5C. The JJRC H31 is water resistant. You can take it to the beach or pool without fear of falling into the water. Its base plate is sealed and the motors protected from water.
It is not a submersible drone, much less, but if a drone that falls into the water will not suffer any damage. It is recommended that when you get wet you drain it well, take out the battery and let it dry for a while. Another of the most remarkable aspects of the JJRC H31 is its great resistance. Resists blows and hard landings much more than any other drone are its characteristics and price.
The JJRC H31 is equipped with a 3.7V 400mAh battery with an autonomy of about 8 minutes and a charging time of 60 minutes. You can extend your flight time by acquiring extra batteries in the following link. Batteries for the JJRC H31.
You also have spare parts of all kinds. Along with the batteries, it is advisable to also buy replacement motors, since being brush motors their duration is limited due to friction. You have them very cheap in the following link. JJRC H31 engines. In the shipment comes a set of spare propellers and some protectors.
The JJRC H31 has three flight modes, from the slowest to the fastest so you can start driving little by little. The JJRC H31 is a very stable, precise and fast drone. It is faster than, for example, the Syma X5C with what learning is going to be a bit more complicated than with said drone. But once you master it the flight experience is much more interesting and fun. For these first flights will be very useful headless mode or headless mode because the drone will be oriented automatically without having to be aware of the tail or the head of the drone. Once you master the controls you can go little by little without the headless mode.
The radio control is 4 channels at 2.4Ghz with a range of about 70 meters. From the radio control we activate the headless mode and have an automatic return key to our drone position. The control is very light and ergonomic.
The JJRC H31 is a drone resistant to water and shock. A robust, agile and very stable drone, perfect to start piloting.