JJRC Q39 HIGHLANDER 1:12 4WD RC Desert Truck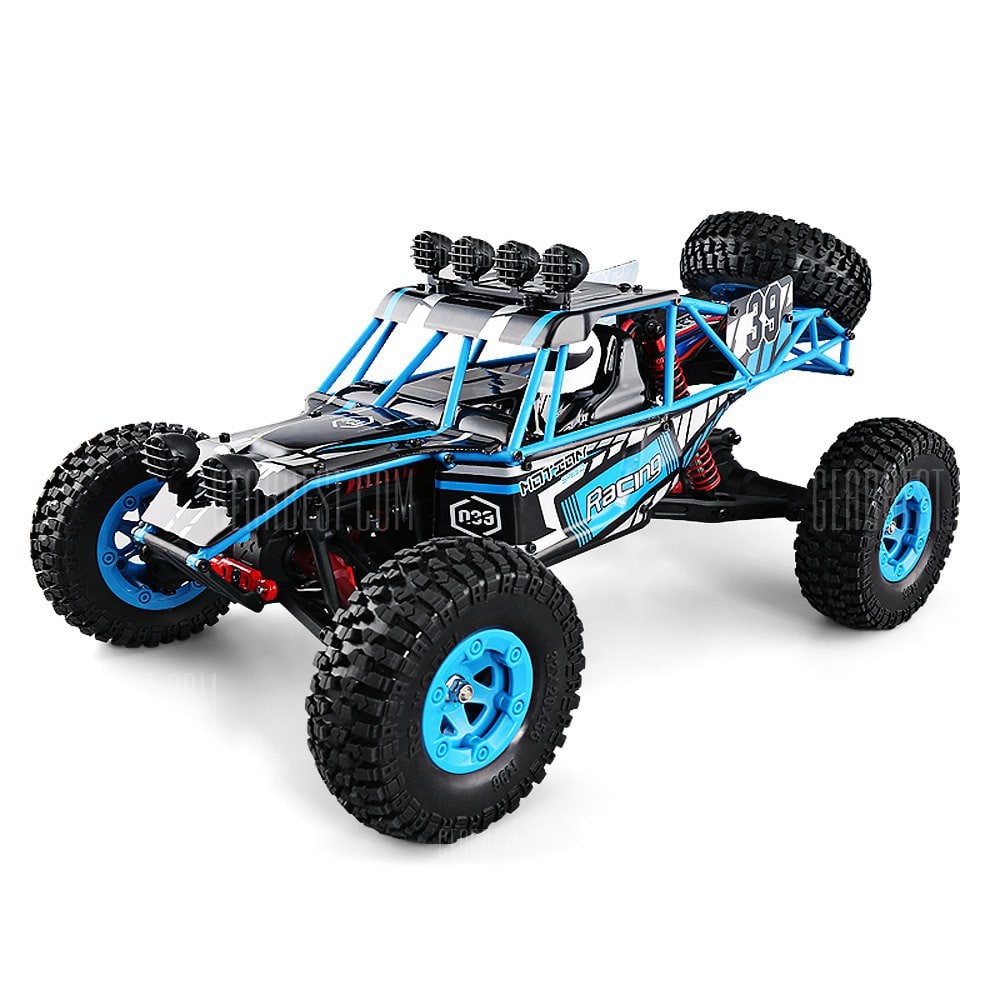 If you are looking for RC cars with great value but at a good price, the Highlander is definitely worth checking out. It may not have premium features, such as a metal chassis, oil-filled dampers or a brush-less motor, but what it does have is a progressive accelerator control and direction that greatly enhance your driving experience.
How is the JJRC Q39 Highlander?
With a 2.4GHz gun controller that thanks to its progressive control, by gently pressing the accelerator button this will make it move slowly, while the more you press the trigger, the faster it will move. In addition to progressive control, the Highlander also features four-wheel drive, suspension springs and off-road rubber tires and pre-installed LED lamp holders. Its 4-wheel drive and 1 kg of torque generated by its engine means it's ideal for running on off-road tracks at high speed to overcome technically difficult terrains or slopes. You can also skid if you drive on slippery surfaces.
It has brushed motors (with pre-installed heat sink) and can reach 35 km / h of maximum speed. It will turn off automatically if the engine overheats or if it has been stopped for a while. Its battery 7.4V and 1500 mAh gives you 15 minutes of autonomy and has 2.5 hours of charging time. To keep manufacturing costs low, the Highlander is made primarily of plastic. Specifically, the main material here is nylon, which is ideal for absorbing impacts and bumps.