Kospet Prime is the World's first Smart Watch Phone With NFC and Wireless charging?
Lots of Chinese Android OS smartwatches are increased recently. The reason is that I checked the Chinese online store and the product image of LEMFO LEM T jumped into my eyes, but when I examined it, it came out. There are some very aggressive products such as LEM T, and other products like "Kospet Prime" introduced this time that have a "Brighten your eyes" feel. There aren't so many Chinese manufacturers working on OS-equipped smart watches, but there is no doubt that they are energetically introducing products.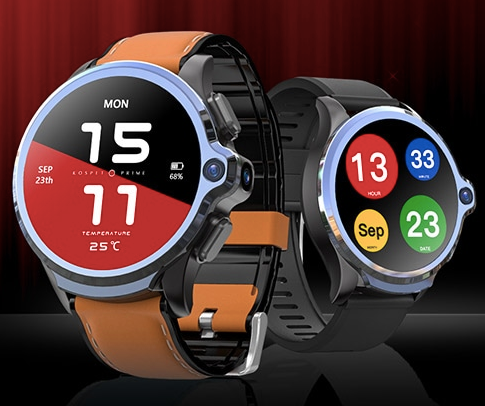 According to the two pictures on the Internet, it can be concluded that this new watch not only supports NFC function, but also supports wireless charging. This is amazing. Is it the first such device in the world?
The Kospet Prime features a 1.25 GHz MTK6739 quad-core processor with 3 GB of RAM 32GB of ROM and a circular 1.6″ AMOLED screen with 400 x 400 pixels resolution at 285 PPI, which the company calls "Retina" because it claims that it is not possible to distinguish individual pixels with the naked eye.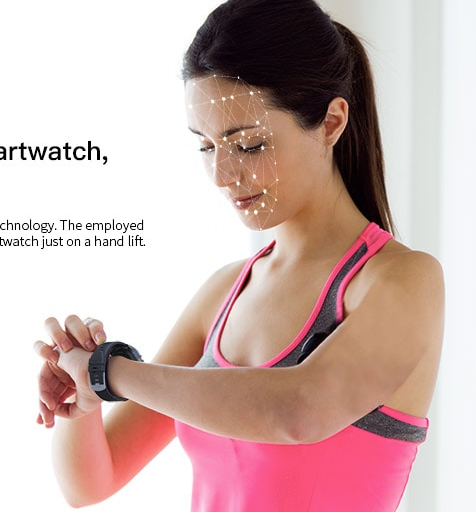 All the main Google applications are pre-installed (such as the Play Store, Maps, Google Voice, etc.) and you can install other third-party applications by searching directly on the store (there is 32 GB of available space).
It uses version 7.1.1 of Android OS, thanks to the 4G antennas, it can be used without matching your smartphone by simply inserting a SIM card in the holder.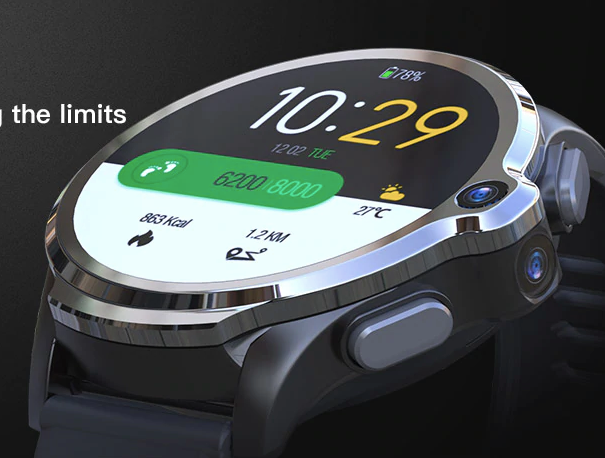 As we said the use in combination with the smartphone is not required but if you want to take advantage of the connection via Bluetooth between the two devices just download the app and scan the QR code displayed on the screen to connect them in a blink of an eye.
This smartwatch, as we said, has a nano SIM card slot with support for 4G LTE networks and is IP67 certified to withstand even diving, although the company does not recommend pressing the keys when immersed in water. The battery is 1260 mAh and promises up to 3 days of battery life in use or 7 days in Standby on a single charge and there is GPS to use turn-by-turn navigation directly from the wrist without smartphone in tow.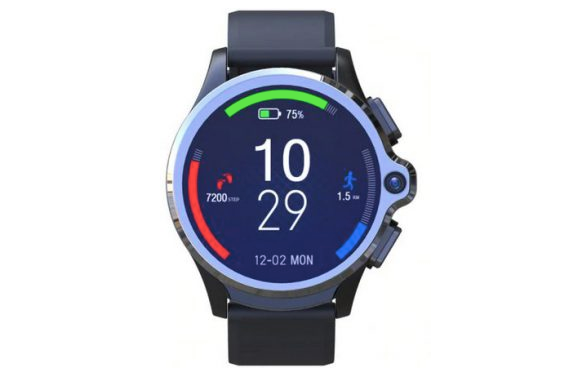 Along the crown there is an 8 MP camera to allow you to take pictures and record videos "like James Bond" and the curls are removable: it uses a silicone but on the official website there are also compatible leather. Alternatively, you can also buy others anywhere, as long as they are 24mm.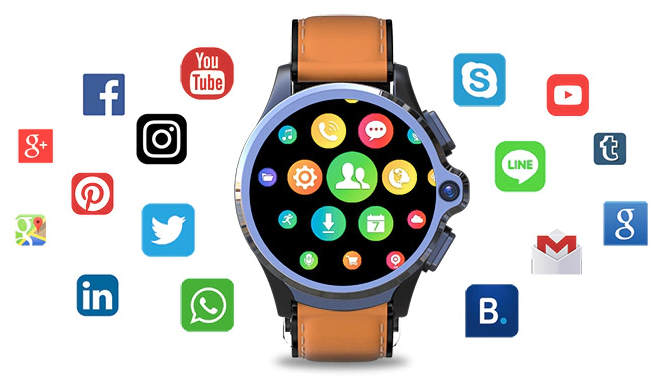 Finally, the dials are customizable (it already provides dozens). Kospet Prime weighs just 70 grams and works with Android 5.1 and later smartphones or iPhones with at least iOS 9.0.