Kospet Raptor Outdoor Rugged Smart Watch
There aren't too many cheap and better quality sports smartphones, but since the Amazfit T-Rex, more and more manufacturers are getting a liking for similar designs, including the new Kospet Raptor. Although the basic style is the same, it is by no means a copy and of course orders of magnitude cheaper, currently for $37.99. That's why it comes with a waterproof, durable smart watch with downloadable watch pads and long operating time.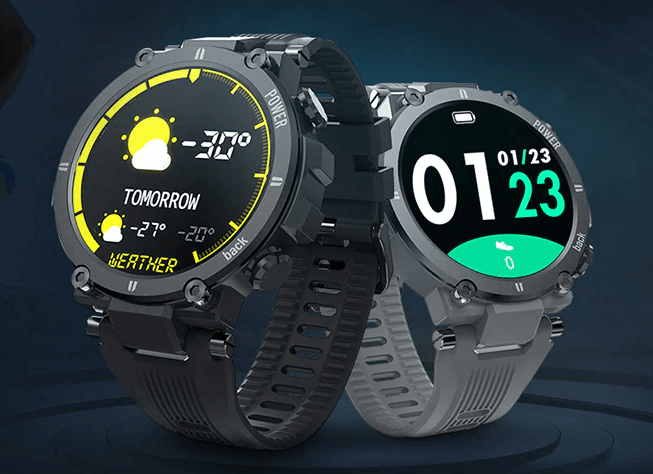 The Kospet Raptor is a sports smartphone with a corresponding design, meaning there is no question of an elegant look, but it doesn't have to be, because that's not the goal either. On the other hand, those who like this sporty design will probably like the Raptor.
Fortunately, the design is not entirely self-serving, as it can be observed that although the buttons protrude quite a bit, there is an island between them that greatly helps to avoid accidental indentation. The material is fiberglass composite and metal, which means that the cava is metal, the watch case is composite. So even though it's a bigger watch, it's not heavy, it's just 47g.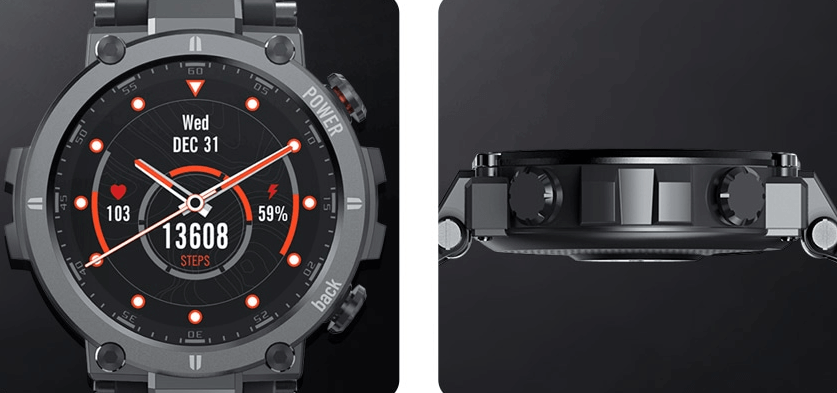 You may or may not love this kind of design, but there's no doubt that the Raptor looks damn good in its category. Available in two similar colors, one is actual black and the other is more gray. It is waterproof, you can swim with it for a shorter time (of course it's not about 5 minutes, but don't be under water for half a day). It can also withstand high and low temperatures, salty air, solar radiation, physical influences, etc.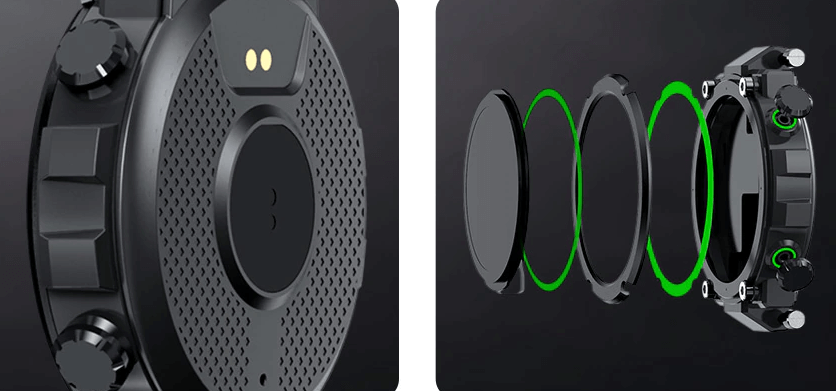 The size of the display is the standard 1.3 inch, with a larger than usual resolution of 320*320 pixels. As always, in this case you can choose from several lesson sheets. The manufacturer offers a number of (now 50+) downloadable watches that can be obtained through the app.
It does not have a real operating system (such as Android Wear), but unique software, the firmware is responsible for its operation. It also comes with a mobile app (Android, iOS) that you can use to set it up and use it more efficiently. Some functions can be used without any extra tools, such as pedometer or heart rate measurement, sports modes. The collected data can then be synchronized with the mobile phone or tablet later. Android minimum version: 5.1, iOS minimum version: 9.0.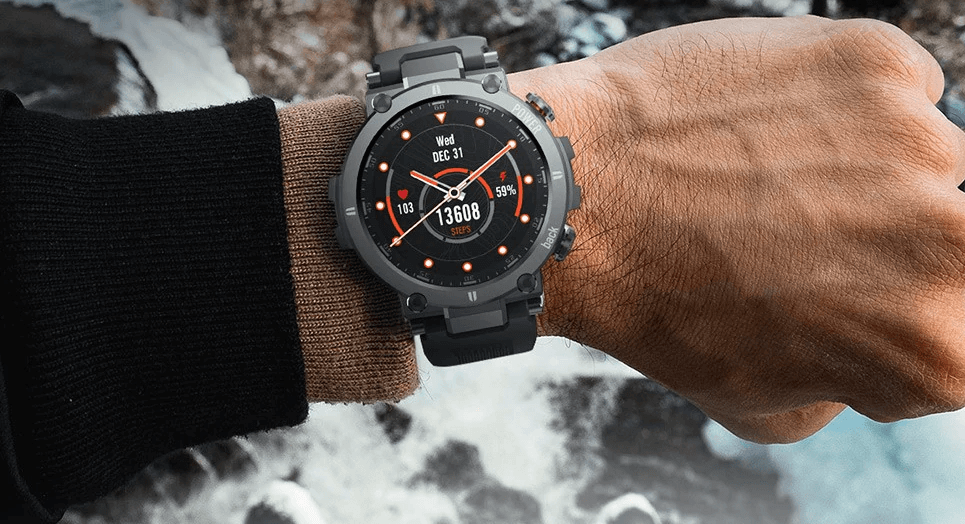 The battery of Kospet Raptor watch has a capacity of 230mAh, which according to the manufacturer provides power for a maximum of 30 days (but in very intensive use it is more 8-12 days).