KOSPET Prime SE Face ID Dual Cameras 4G Smartwatch Phone
About a month ago, I wrote about a strange but very mysterious smart watch. It's about Kospet Prime, a watch that has a specification from a good budget smartphone, with two cameras and the possibility of inserting a SIM card. And these are just a few of the things that distinguish it to some extent. Smartwatch has just premiered and we found out how much you will have to pay for it.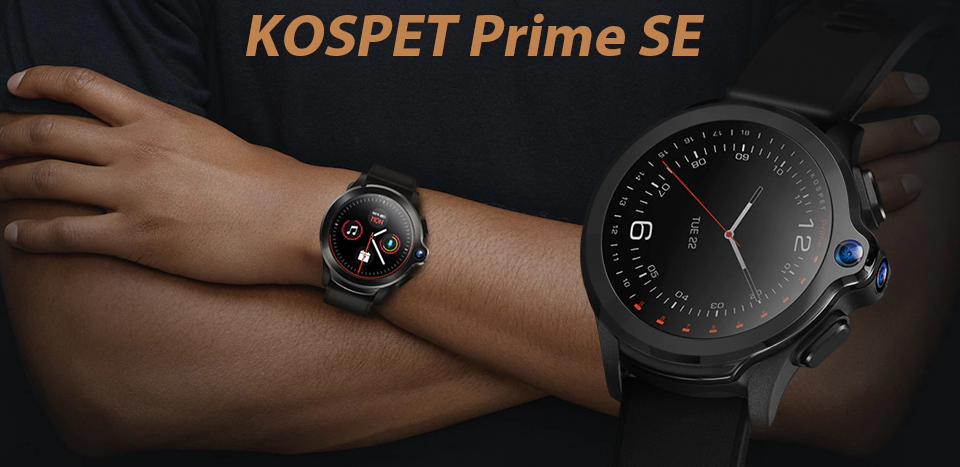 When the first information about this watch came out, there was also speculation about the price. Fact is, looking at what they put in the Prime, I didn't expect a three-digit amount. It turns out that there is much less, even if we take a regular price, without any promotion.
The Kospet Prime is one of the standard-sized smart watches with a much longer life and the cheaper version has just arrived, the Kospet Prime SE, which is currently only $100. The difference is mostly in the hardware It comes with 1GB RAM and 16GB storage. Fortunately, this is still enough for a smart watch and knows what the big brother is: apps can be installed, there is WIFI, mobile internet, music playback from home storage, GPS, usable Bluetooth headset, etc.
What else does Kospet Prime have besides the built-in 4G or two cameras (one 5 MP on the front and 8 MP on the side)? Smartwatch has a 1.6-inch display with 400 x 400 pixel resolution. It is supposed to be very detailed, although I would personally see some AMOLED here, which would be much better readable on a sunny day. There is also a MediaTek MTK6739 processor, 1 GB RAM and 16 GB of built-in memory. In addition, dual band Wi-Fi, GPS, IP67 certificate and face unlocking. There is also Android 7.1.1 with support for Google applications, which may mean that there will also be support for contactless payments.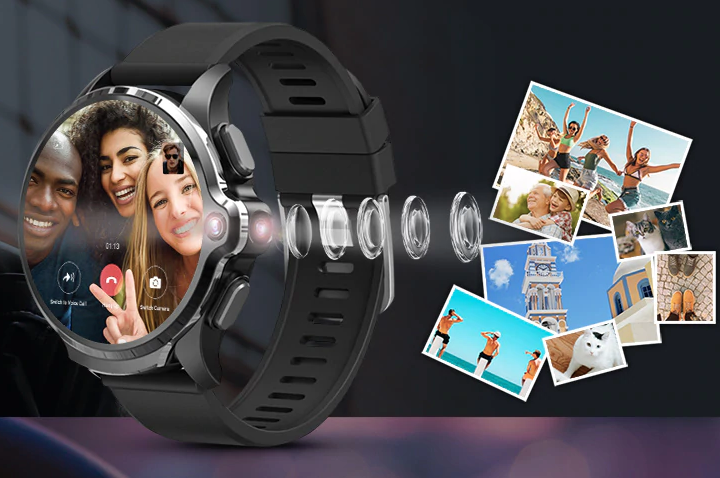 Another mystery is NFC. In the information from mid-September, there was NFC and there was even graphics with a watch proximity payment function. But in order not to mix it up, for now we stick to the fact that the watch does not have NFC and we have to confirm whether it really does.
After what I've already seen on the web, Prime may turn out to be a big bush, which is mainly influenced by a 1260 mAh battery (yes, I wasn't mistaken at all) and all the rest of the electronics with a SIM slot at the top. Moreover, it weighs almost twice as much as my current Huawei Watch 2 Classic – 83 grams. I would also like to grab it in my hands to assess the overall quality and performance, so that it doesn't turn out that this whole Kospet Prime SE is a terrible combinator and a form over content.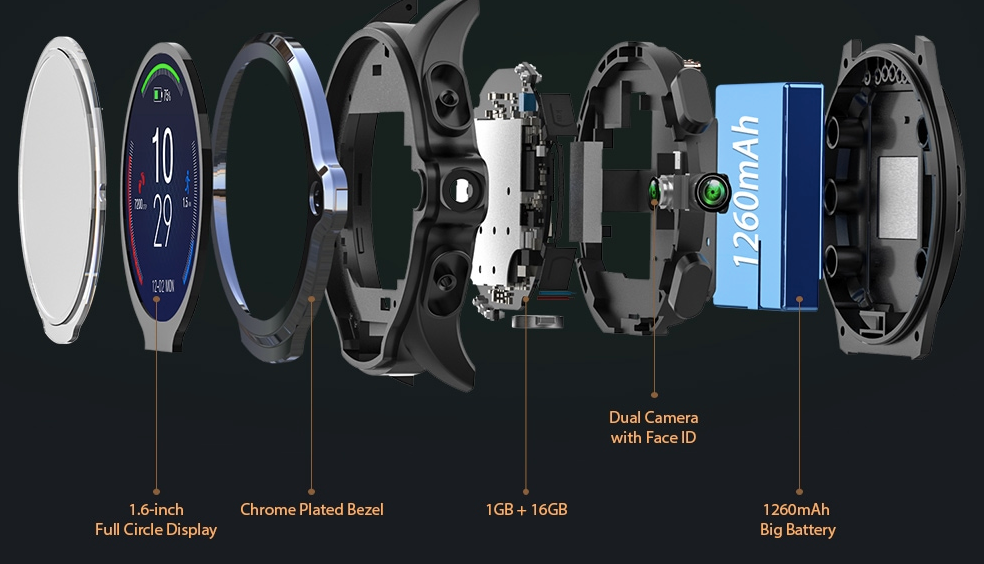 This is of course a short statement, but it illustrates the scale of the gap between typical and popular models and Prime SE. Could the Chinese have such an advantage to beat a good Samsung model more than twice? I have little concern that some of this magical capacity can only be found on paper – but we will only find out during testing. Interestingly, this capacity is quite average on the declared usage time (72h).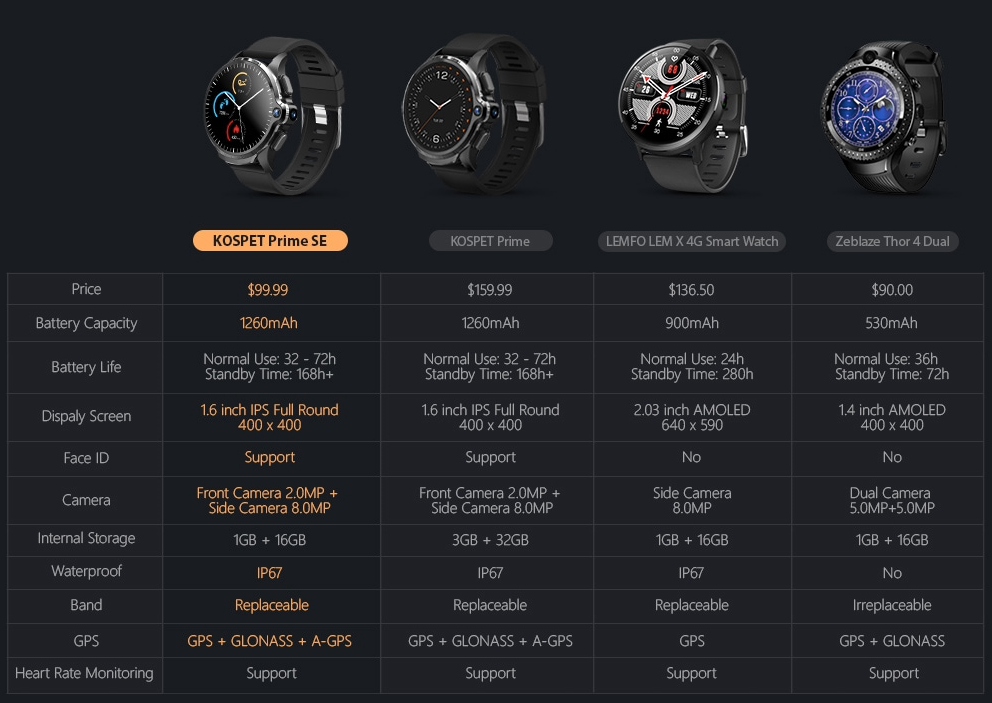 At the time of writing this text, Kospet Prime SE was valued at 99.99 dollars, However, it must be taken into account that this is a promotional price and only applies to 500 pieces.