KUU G2 Gaming Laptop
The Chinese manufacturer KUU is probably still completely unknown to us, but besides Xiaomi it is one of the few manufacturers of the powerful AMD Ryzen processors in notebooks. The KUU G2 gaming notebook uses a regular 15.6 Full-HD display and uses the power of the AMD Ryzen 5-3550H Quad-Core processor. It comes with 16 GB RAM and either 256GB or 512GB SSD memory. The device is currently available from $750.00 on Gearbest.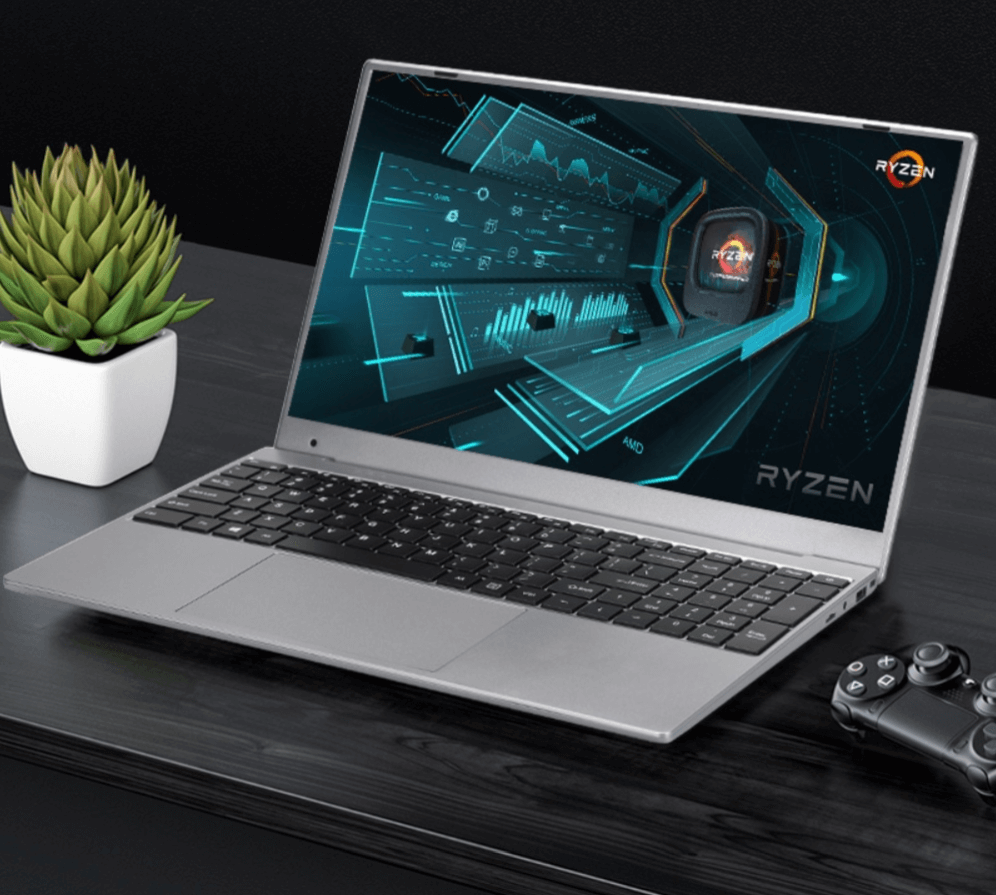 With less known manufacturers you rarely know what to expect, so it will probably be the same with the KUU G2. Neither the workmanship, nor the display quality or even the value of the components inside the case can be estimated. But let's be honest: Chuwi, Teclast and Xiaomi only knew a few users in the past. The notebook uses a regular 15.6 inch IPS display in 16:9 format with a resolution of 1920×1080 pixels. The brightness is at the likewise usual maximum 300 cd/m². However, there is no information about the color space used.
As already mentioned, we use the AMD Ryzen5-3550H Quad-Core processor (4 cores/8 threads) with a maximum clock speed of 3.7 GHz. This CPU has a TDP of 35Watt and computes a bit slower than a comparable Intel-Core i5-8300H, but still offers a lot of performance for everyday use, i.e. office, web browsing, social media, normal image editing and theoretically also video editing if it is not too high resolution or demanding.
The integrated AMD Radeon Vega 8 GPU would also be sufficient for not too demanding games, but the Kuu G2 can absolutely not be called a gaming notebook.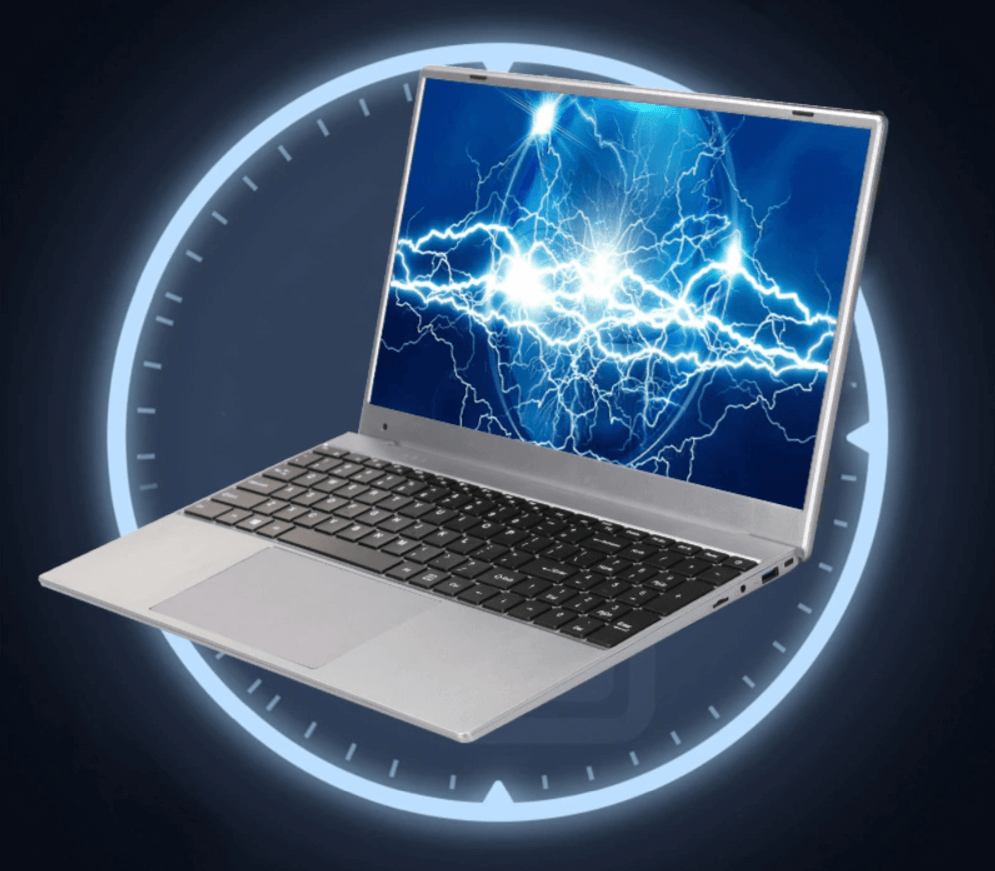 For a clean workflow there are 16 GB DDR4 RAM in a dual channel system and also a SSD hard disk with either 256GB or 512GB capacity. As usual Windows 10 is used as operating system and pre-installed.
The usual suspects such as dual-band WLAN AC, Bluetooth, card reader, 0.9MP webcam are also usable, but here there is a lack of more precise details from the stores or the manufacturer. As connections HDMI and a 3.5mm port are mentioned. There are also 2 full USB 3.0 ports. The battery capacity is specified with 38Wh and up to 5 hours video playback. The capacity and the manufacturer's specification already speak of no really outstanding battery life. According to the manufacturer, the weight is 1.9kg for the notebook encased in plastic.