KUU G3 15.6 inch Laptop With AMD Ryzen 5 4600H
The KUU company is clearly making a push this year as they have launched several laptops in a row and today we see a new KUU Laitnin G3, which is a large 15.6-inch screen device. In fact, my biggest interest in this new product is the fact that it comes with an AMD Ryzen 5 460H Standard Edition processor. Yes, I like AMD's chips because of their low price and powerful performance.
Despite the 15.6-inch screen is defined as large, the KUU Laitnin G3 is compact, measuring 359.3*236.8*18.65mm and weighing just 1.8KG, making it easy to carry around. In addition, its screen can be opened 180 degrees.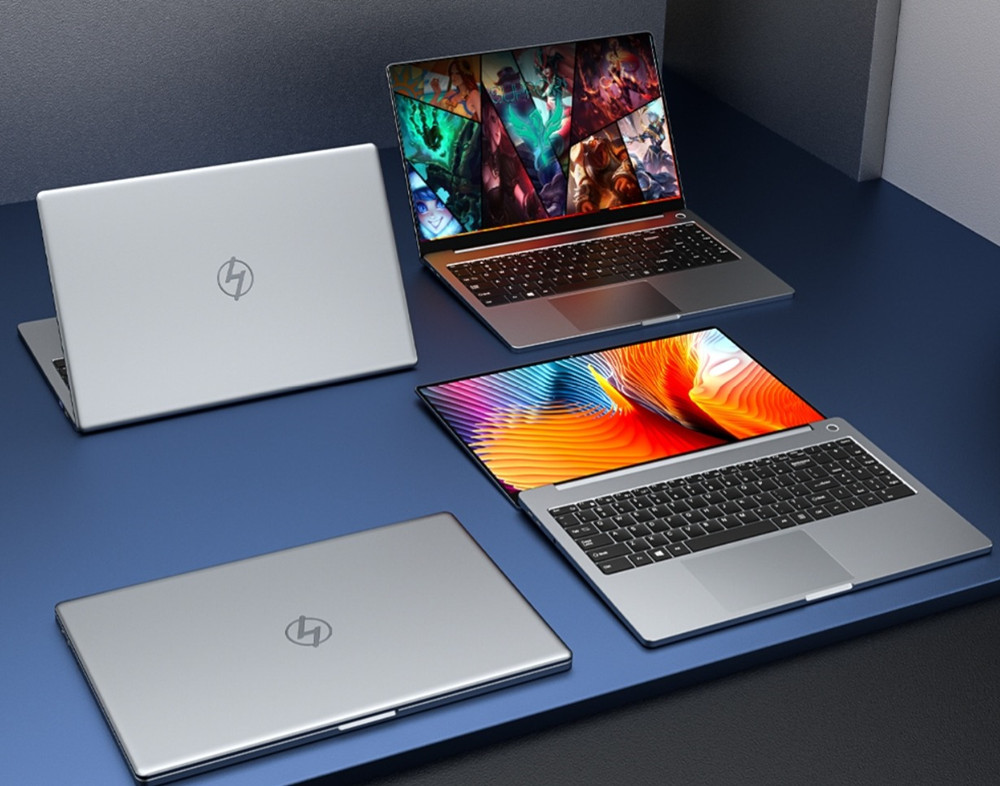 The AMD Ryzen 5 4600H processor features a 7nm process, a six-core, twelve-thread design, a base main frequency of 3.0 GHz, a maximum RWD of 4.0 GHz, a TDP of 45w, and 8MB of Level 3 cache. In addition to the six CPU cores, the APU also integrates Radeon RX Vega 6 integrated graphics with six CUs and up to 1500 MHz. The dual-channel memory controller supports DDR4-3200 and energy-efficient LPDDR4-4266 RAM. In addition, 8 MB of Level 3 cache can be found on the chip.
In addition, 2 fully working Type-C ports with 4K video output support both help PD fast charging innovation and information transfer, while supporting 2 Type-C headphones. Both methods help PD regular power pack charging, using Type-c docking station to eliminate lightning is not supported, the rest are supported. The whole machine is spotlessly clean and uncluttered.
In terms of ports, the KUU G3 has two Type-C, supports 4K video output, and also supports PD fast charging. We can also see that the machine has dual fans and dual copper pipes inside, which is a great cooling configuration and gives this laptop the foundation for long hours of work under load.