LAOTIE Ti30 Landbreaker Foldable Electric Scooter
The Ti30 Landbreaker is probably LAOTIE's most powerful electric scooter to date, and possibly the fiercest Land Cruiser. An excellent choice for daily trips around the city will be an electric scooter called LAOTIE Ti30 Landbreaker. Its main advantages are speed, compactness and maneuverability. This Foldable Electric Scooter, which is easy to store and carry in your hand, has everything you need to make the ride as comfortable as possible – wide removable seat, control panel on the steering beam, switches and advanced deck, high ground clearance and large wheels. By buying this model, the user gets quality, warranty, reliability!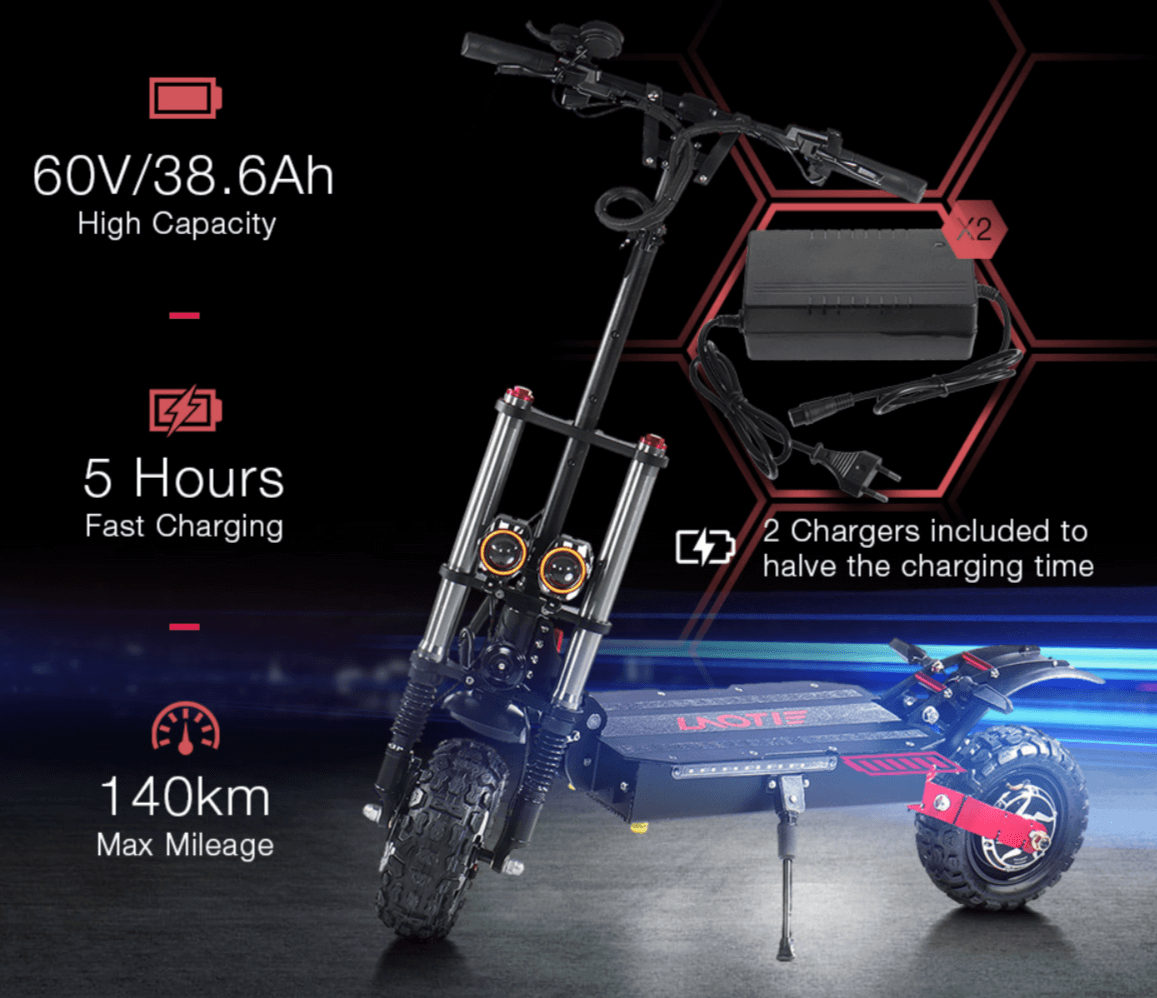 The fundamentally new LAOTIE Ti30 Landbreaker 60V 38.4Ah has become more powerful and stylish than its predecessor, and has received waterproofing thanks to which it is no longer afraid of weather.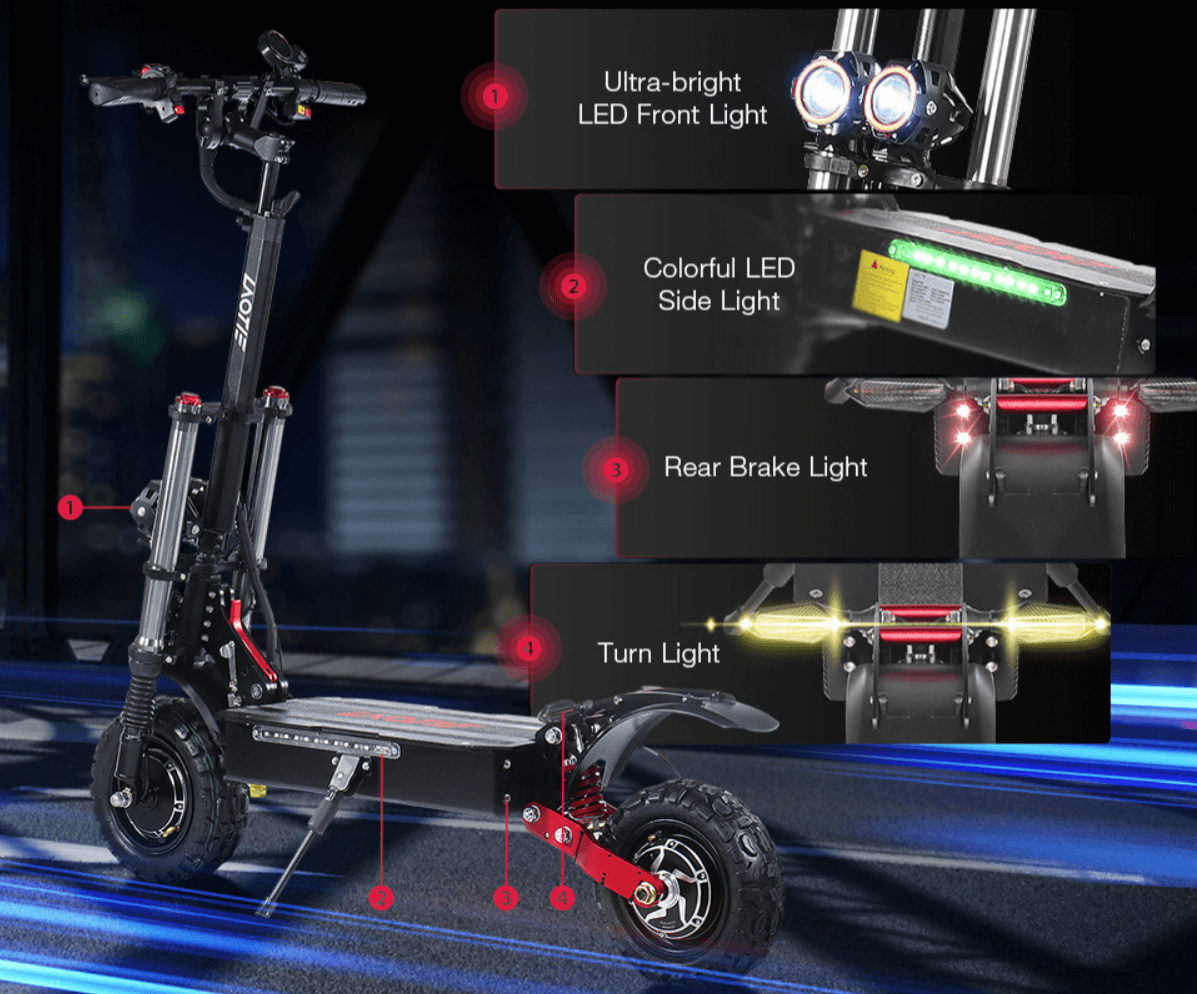 The design of the novelty is equipped with a wide deck, which is convenient and safe to stand on thanks to the upper anti-slip layer. It is designed for adults and children, because the height of the deck can be adjusted to any height. The main thing is not to exceed the weight of 200 kg.

Thanks to big wheels, it easily goes on road, without noticing bumps, and also conquers off-road. And in order to ride, you do not need to apply physical force: just stand on the platform with one foot and press the gas button – the electric motor will darken you anywhere in the city. If you plan a long journey, it is more comfortable to make it in a soft orthopedic chair, which is included in the package.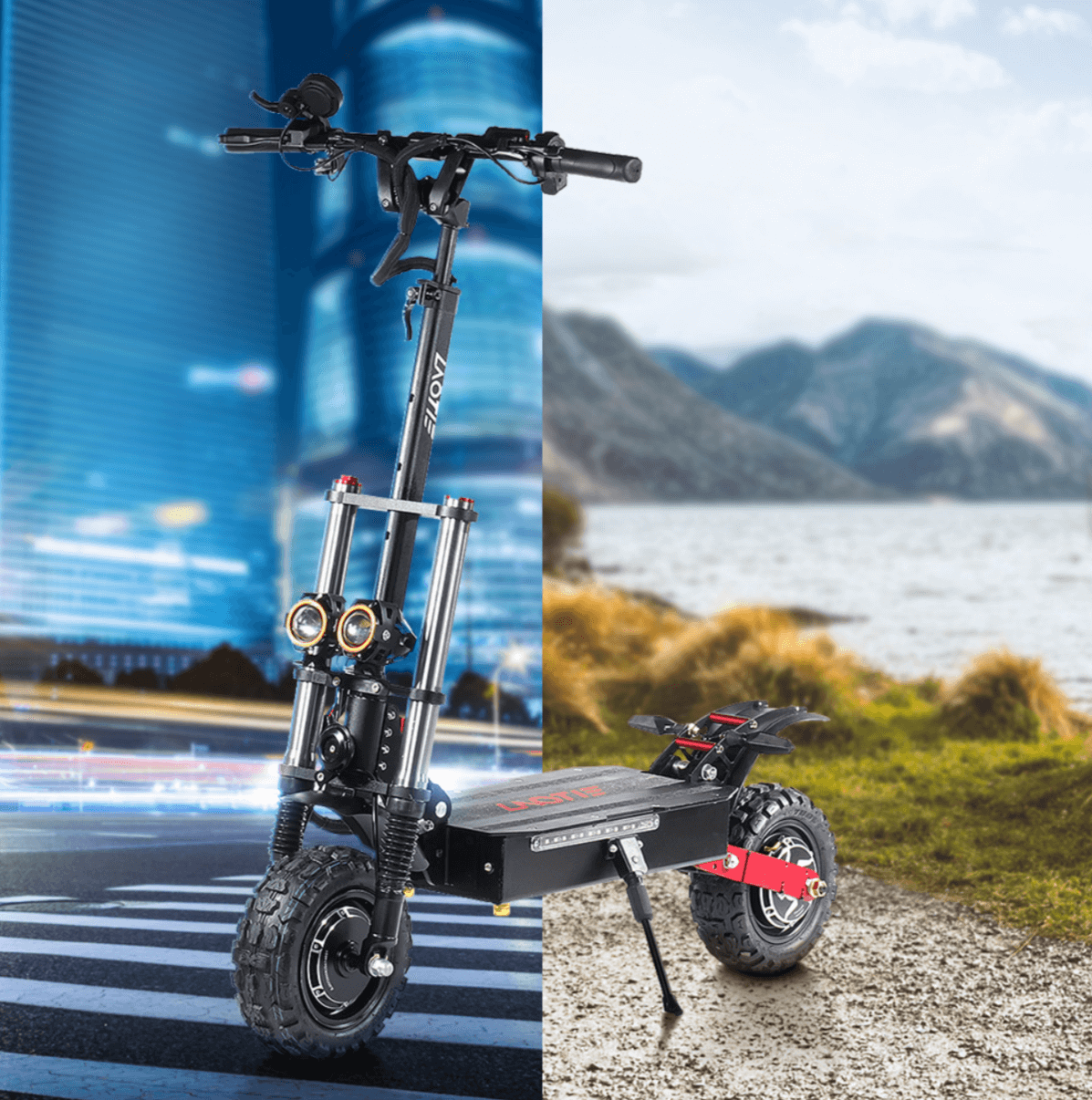 LAOTIE Ti30 Landbreaker electric scooter is powerful because it has a 5600W motor, so much so that it can ride at a speed of 85km per hour, which is almost as fast as a small car. It also has a great range, with a full charge of 60V 38.4Ah 21700 Battery allowing it to ride up to 140km. All in all it's a strong and reliable guy with no shortcomings in terms of power and mileage.