MAGICSEE N5 Android TV OS TV Box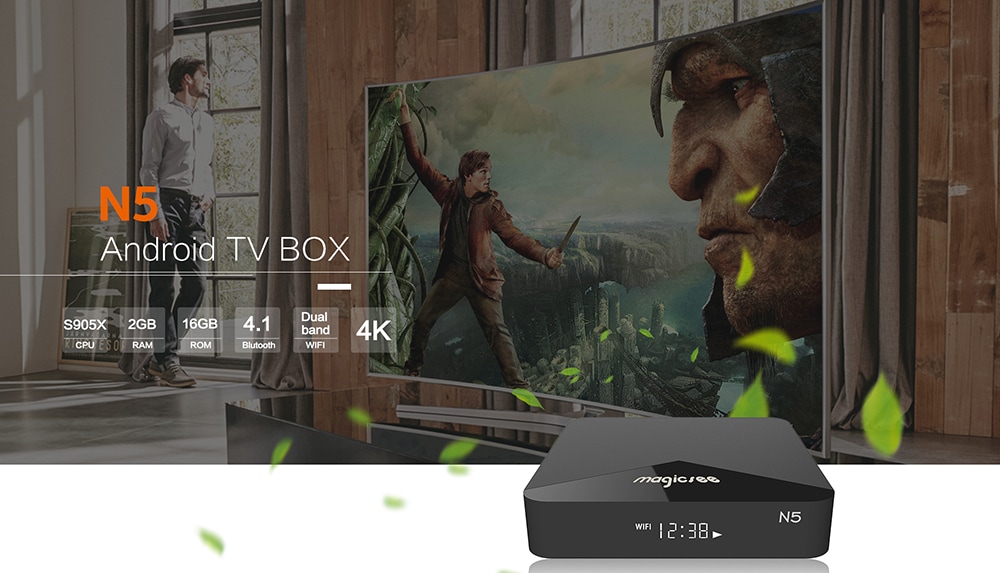 Blinking LED Clock Display
With the 7 band digital display, The MAGICSEE N5 is useful to show you the time and its current operational state.
Cast any phone screen to your TV
MAGICSEE N5 supper Miracast DLNA Airplay mirroring, is capable of your phone on TV.
Live TV & Favorite Apps
Magicse tv box give you access to thousands of live TV and your favorite apps with just the click of a button.
Clearly and User friendly 1080P UI
With app shortcut adding, it is easy to add your favorite apps on homepage.