MECOOL KM2 TV box
Now available to order is the Mecool KM2 TV smart box, which looks set to finally bring Netflix 4K playback to cheaper devices. The hardware is a tad weaker than you'd expect from a new device, but in return the KM2 has earned Google certification, so it can join the ranks of full-featured TV boxes.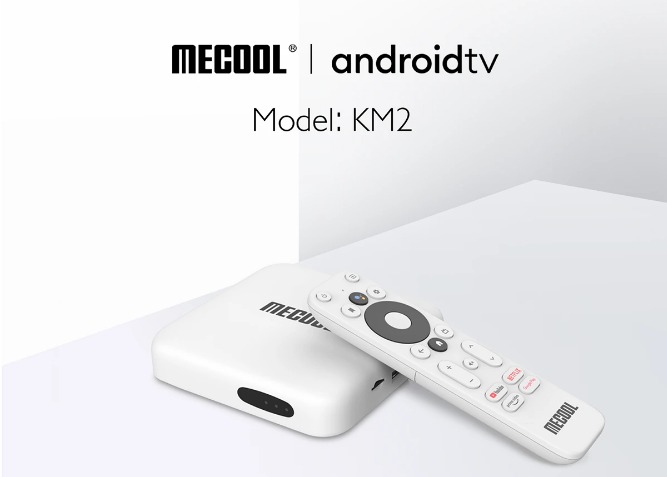 We've always been very fond of Mecool's devices, for example, the Mecool KM6 Deluxe we tested last time tested very well with us, and the only shortcoming we found was that it didn't have a proper Netflix app. The manufacturer seems to have noticed this, or many of us have complained about its absence, so now the Mecool KM2 has come out with a truly complete Android TV box. The device has also obtained Google certification, and Netflix has been added, so there's no obstacle to running the TV-optimised Netflix app, which allows you to play HD and 4K movies in addition to SD (if your subscription supports it).
The Mecool KM2 has indeed become a watershed device with the arrival of Netflix 4K, but unfortunately it has had to sacrifice a little on the altar of performance in return. The hardware isn't what you'd expect from a brand new unit, and the price hasn't gone through the roof either. The processor is an Amlogic S905X2-B, which is capable of plenty of performance, but it only has 2GB of DDR4 memory and only 8GB of internal storage. These are not glaring shortcomings, but for what it was designed for, it's plenty enough. Let's not forget that the Mi Box S also has only this much memory, but it has a much weaker processor (I'm comparing it to the Mi Box S because it also has Netflix 4K). Apart from the memory, however, you get all the usual extras, including USB 3.0 connectivity and SD card expansion, which are also missing from the Mi Box S.
This time, image display is handled by an ARM Mail-G31 MP2 GPU, capable of up to 4K 2160p resolution and with HDR10+, HDR, HLG support to make the picture even more beautiful on a suitable TV.
The exterior of the device is also different from the usual, I should note that Mecool has been making some pretty snazzy TVs lately. Nice white housing, discreetly rounded edges, I think it will look good in even the most modern of homes.
In terms of connectivity, the Mecool KM2 TV box is pretty good, with almost all the necessary inputs and outputs. There are USB 2.0 and USB 3.0 ports, and you can expand the internal storage with an SD card. You can connect the TV via the HDMI 2.1 connector, but there's also an analogue AV output for older devices. You can also connect an external home theatre system via the optical output, but you can also use the existing analogue stereo output. There is also the possibility of using wired LAN internet, the speed of which is not specified by the manufacturer, but is likely to be limited to a maximum of 100MBit/s.
Wi-Fi and Bluetooth adapters are both included in the Mecool KM2. WiFi is dual-band, which means that in addition to 2.4GHz networks, you can now connect to those at 5GHz, which offer higher speeds. You can also connect your Bluetooth devices, which can be speakers, soundbars, headphones, game controllers, remote controls and anything else that's Bluetooth.
The Mecool KM2 Android TV set-top box runs the latest Android 10 operating system, including the Android TV (ATV) version, which provides a great interface for using the TV. Another advantage of Android TV is that the Play Store only offers apps that can be controlled on the TV screen using the remote control. Of course, you can also install mobile apps from alternative sources, in which case you may need an air mouse. The Mecool KM2 is also Google certified, so it supports all official Google apps. There's also a built-in Chromecast, which lets you mirror your mobile image to your TV, supports voice commands via remote control and everything else Google.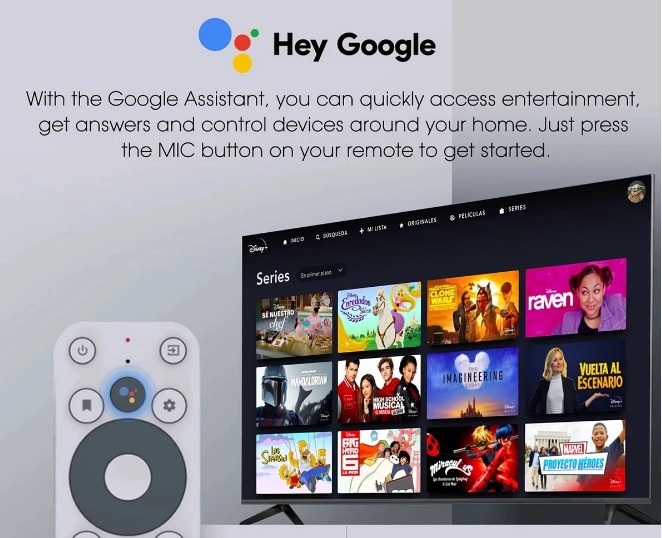 The Mecool KM2 TV Box is clearly designed for media consumption and media playback. There's finally Netflix 4K and HD resolution, but alongside that you'll also find YouTube 4K, or even an app for HBO GO TV. I couldn't even list the streaming apps available on it, there's almost everything you can pay for in our country and beyond. In addition to these, you can of course install Kodi and VLC media players to manage your downloaded movies.
If you are interested, please click on our purchase link to buy it!