Megawheels S1 Shockproof Folding Electric Scooter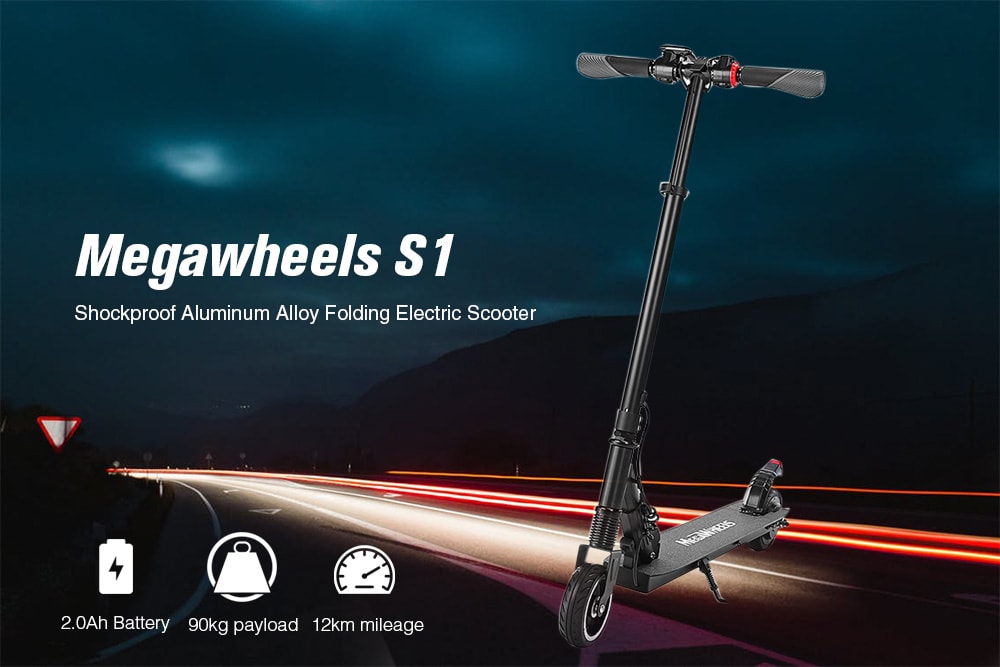 The electric vehicles have become a specialty manufacturer Megawheels through all kinds of creations, whether scooters, skateboards or even bicycles with advanced features. On this occasion, for a balanced price it is possible to have a really useful team to move around the city: Megawheels S1.
Megawheels S1 is a mid-range electric skateboard that stands out mainly for having an excellent balance between its specifications and its final price. With a construction in quality materials, levels of performance to the height of the expected and convenience of storage to be able to fold, the user has to be satisfied with everything it offers.
The first thing that can be confirmed from this device is that it is not a low-budget alternative or that it will last for a short time before it has any damage. And it is that all its structure has been made from an aluminum alloy to allow its use in all kinds of situations.
On the other hand, in the rear area it is feasible to find a small LED light that is appreciated in case you want to use it at night and thus avoid having accidents on public roads, while the height of people is not a problem either, because its frontal area can regulate its dimensions from 76 cm to 97 cm.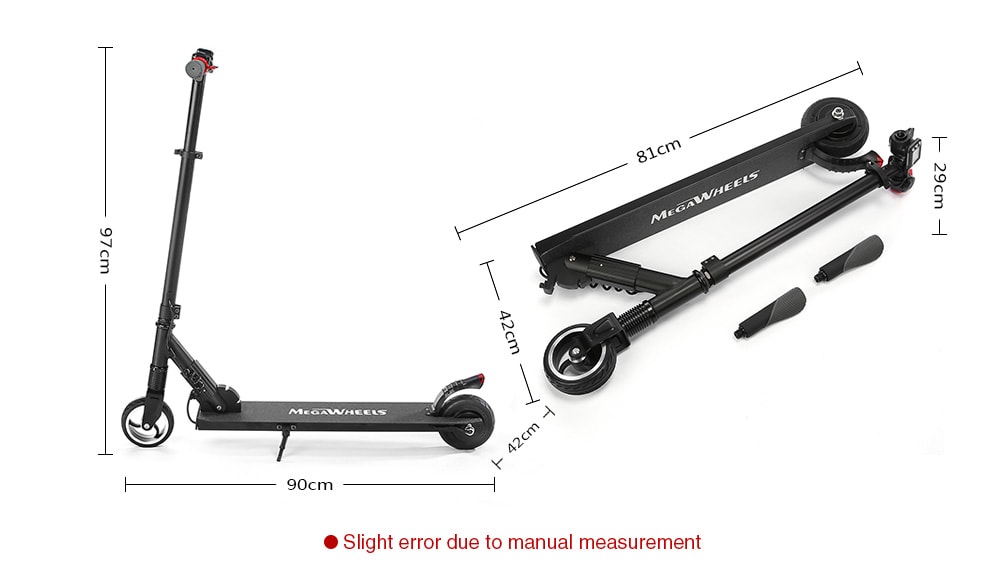 Finally, with official dimensions of 97 cm x 90 cm x 47 cm, it is feasible to save a lot of storage space in the home by folding in a logical way, remaining in figures of 81 cm x 42 cm x 27 cm. Nor should we ignore the presence of a small monochromatic LCD screen on its handlebar that allows us to visualize usage data in real time.
Megawheels S1 ensures a good feeling of handling on different surfaces, whether on the sidewalk or on grass, as the key is the use of 5.5-inch tires with special work on the ground grip and avoid slips in situations adverse like the rain.
On the other hand, the engine of 250W of power allows to reach speeds of up to 23 km / h and to support people with a maximum weight of up to 90 kilograms. Neither does it lack a capacity to reach inclination angles of 20º, so its use is not obligatory on surfaces that are totally smooth.
Finally, the lithium-ion battery in its interior promises a range of approximately 12 kilometers, which compared to models like the Xiaomi M365 remains just a small step behind. At the time of recharging it is necessary a wait of 90 minutes to reach 100%.