MINISFORUM GK41 Windows 10 Pro MINI PC
The Minisforum GK41 is another mini PC from the manufacturer with a fresh and more powerful Intel processor, 8GB of memory and a 128 / 256GB SSD, plus a 2.5 inch drive. It is currently available for $249.90 on Aliexpress.
It is a typical Minisforum mini PC with a black top with the manufacturer's logo on it. The side is gray and has a power button on the front, plus two USB and a 3.5mm jack. It weighs only 30 deca and is small: 124 x 113 x 41mm and can be mounted on the back of a monitor.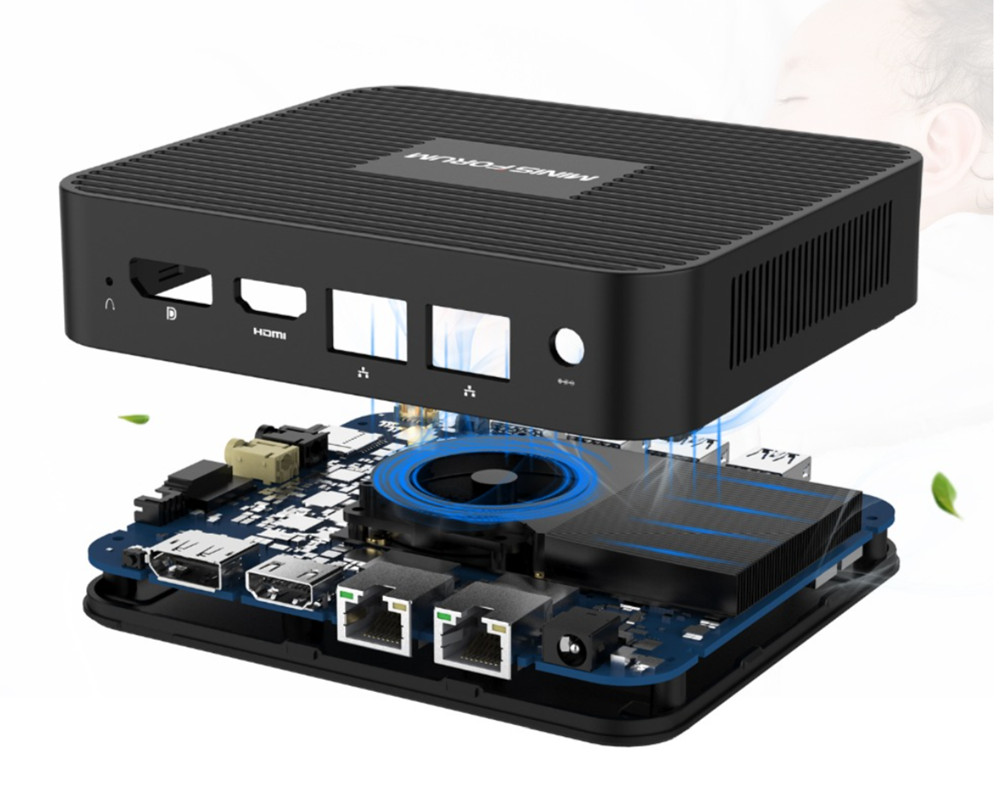 It is based on the Intel Gemini Lake Refresh J4125 processor, which debuted in the end of 2019. Base frequency: 2.0GHz, maximum frequency: 2.7GHz.
In addition, there are two different configurations:
8GB memory (RAM) + 128GB M.2 SSD drive

8GB memory (RAM) + 256GB M.2 SSD drive
Due to the Intel processor, both Windows and Linux can be installed in the new Minisforum GK41 MINI PC, so it can be either a computer or a media player. It comes with Windows 10 Pro at the factory.