MINISFORUM EliteMini HM80 – A high performance mini PC with Ryzen 7 4800U
MINISFORUM is pleased to announce the release of the Elitemini HM80, a high-performance mini PC. As people spend more and more time at home on their PCs, the demand for desktop PCs is increasing. This product, despite its compact size, is easy to maintain, and RAM and storage can be easily added or replaced, so it will be your main PC at home for a long time.
This product is positioned as a high-end model of the MINISFORUM HM50 for which an introductory article was posted the other day. The CPU Ryzen 7 4800U is the 3rd generation, but it has a higher Passmark score than the Ryzen 7 4700U and 4th generation Ryzen 7 5700U that are often used for notebook PCs.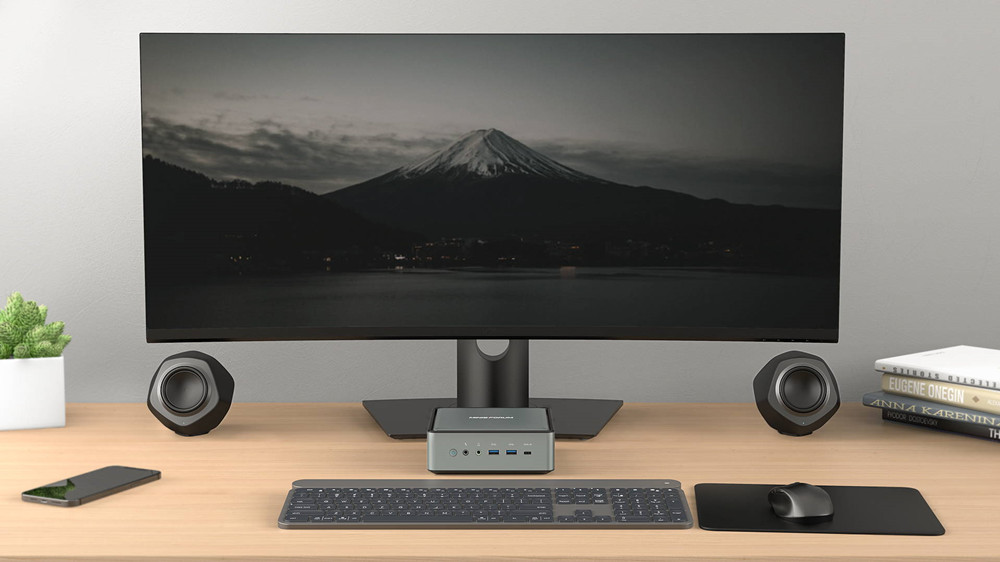 As you can see from this score, the laptop CPU score has come this far. The performance of the MINISFORUM Elitemini HM80 will not disappoint you.
It also has a special feature that allows you to adjust the amount of VRAM (video RAM) allocated. The following is a direct quote from the manufacturer's introduction.
The HM80 allows you to freely adjust the VRAM through the BIOS, up to 16GB. By adjusting the VRAM, many games and content editing can be done with ease.
I've never seen a notebook CPU with adjustable VRAM (or even a desktop one, I don't know). This product doesn't have an external GPU, but I'm sure it will be quite capable in situations where graphics performance is required, such as gaming and video editing.
There are two base models, the 16GB RAM/256GB SSD and the 32GB RAM/512GB SSD, with the same CPU model number and number of I/O ports.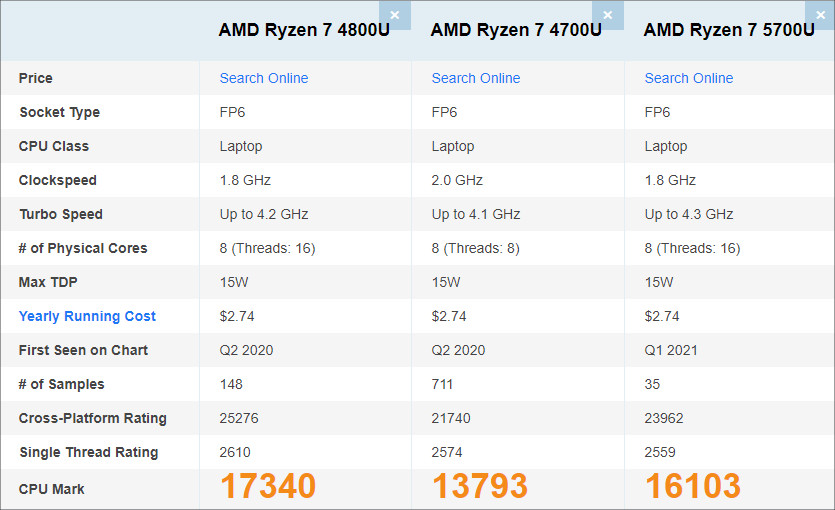 Despite being mini-PCs, MINISFORUM products are easy to maintain, and RAM and storage can be replaced or expanded after purchase. Unfortunately, I have not touched the actual chassis (HM series) for this one, but opening the chassis should be very easy.
Inside, there are two RAM slots, one M.2 slot (both with the initial RAM and SSD already installed), and two other 2.5″ SATA drive bays. This means that up to 64GB (32GB+32GB) of RAM can be installed, and two SSDs or HDDs can be added for storage.
The HM series chassis is a bit larger than the previous MINISFORUM products, but in return, it has more input and output ports: seven USB ports in total. Unlike notebook PCs, mini-PCs must be connected to a display, keyboard, and mouse, and depending on how you use it, you may need to connect a webcam and speakers as well, so four or five USB ports may seem a little insufficient, but the HM80 has a little more room in terms of ports.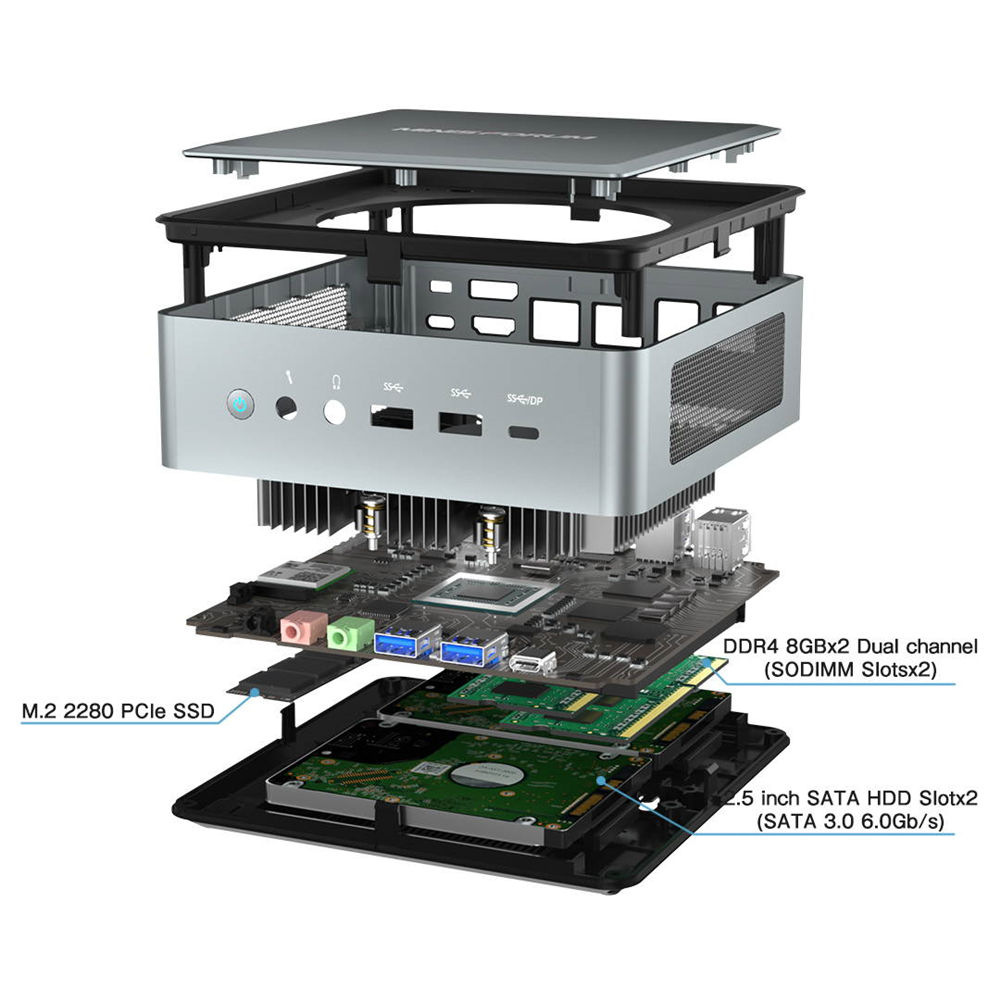 This is a development view. In general, the appearance of mini-PCs is like a "lunch box," not something that can be mentioned in terms of design. The same goes for the HM80, which is not in the realm of good or bad design.
Input and output ports are located on the front and back. As I explained above, the number of ports is sufficient and the placement is not bad. I am also a fan of MINISFORUM mini-PCs, but since my product has no USB Type-C ports and only four USB Type-A ports, the port configuration of the HM80 is enviable.
Here's what's included, along with an HDMI cable. This product can be mounted on the back of a VESA compliant display (monitor), and a mounting bracket (mounter) is also included. It also comes with a mounting bracket (mounter) that can be used to save even more space (but it will be a pain to plug in and unplug the ports).