Newwear Q13 ECG + PPG Smart Bracelet 1.3 inch Smartwatch
One of the chips of the latest version of Apple Watch Series 4 is the ability to remove the ECG. It was planned to activate it with the upgrade of the operating system to the WatchOS 5.1 version. After the start of updates, Apple was forced to temporarily stop it, as in some cases it led to the failure of the clock.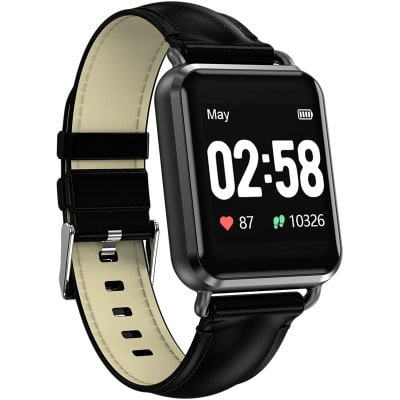 At the same time, the Chinese manufacturer Newwear does not lose time, and released its version of a fitness watch with an Apple Watch-like design and ECG removal function – Newwear Q13. The case of Newwear Q13 is made of a metal alloy and has a rectangular shape. The watch is available in three colors: black, silver and gold with a brown or black leather strap. The device's protection against water and dust complies with the international standard IP67 (it will withstand submersion to a depth of 1.5 meters for 30 minutes).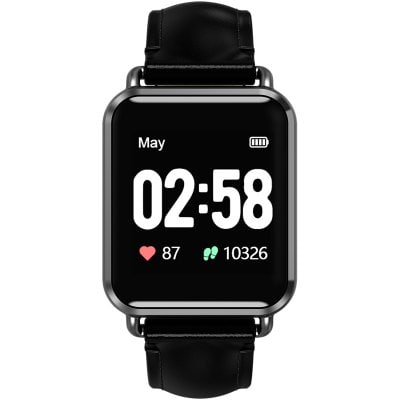 The screen of Newwear Q13 uses a LCD IPS-panel with a diagonal of 1.3 inches with a resolution of 240 * 240 pixels. Below the screen there is one touch button with which you can switch between the functions of the gadget.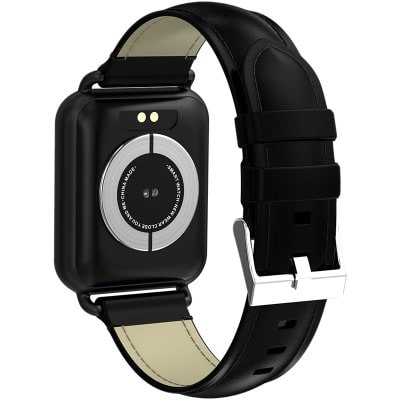 Under the hood, the standard for devices in this price category processor NRF52832. With a fairly good performance and efficiency, it is quite energy efficient. Paired with a 230 mAh battery, it provides up to 30 days of standby time and 5 to 7 days of normal use.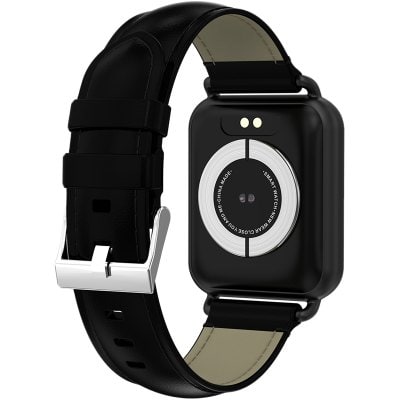 The main feature of Newwear Q13, which distinguishes them from other gadgets in this price category, is the ability to remove the ECG. Of course, for medical purposes they can not be used, as well as fully trust the testimony obtained. But to identify abnormal indicators of the heart clock will help. The rest of the functions of Q13 are not much different from their counterparts.