NEWWEAR Q9 Smart Watch
The NewWear Q9 is a waterproof fitness bracelet that helps you keep your pressure and heart rate under control 24 hours a day. The lightweight, comfortable model with 41.5 x 34.5 x 9.6 mm body is almost imperceptible on the arm. The screen supports different modes and displays the clock, alarm clock, incoming calls and SMS to the smartphone.
The model is quite easy to communicate with the phone on Android and iOS via Bluetooth, you can remotely control the camera. The 180 mAh battery is enough to operate the bracelets in the background for up to 150 days.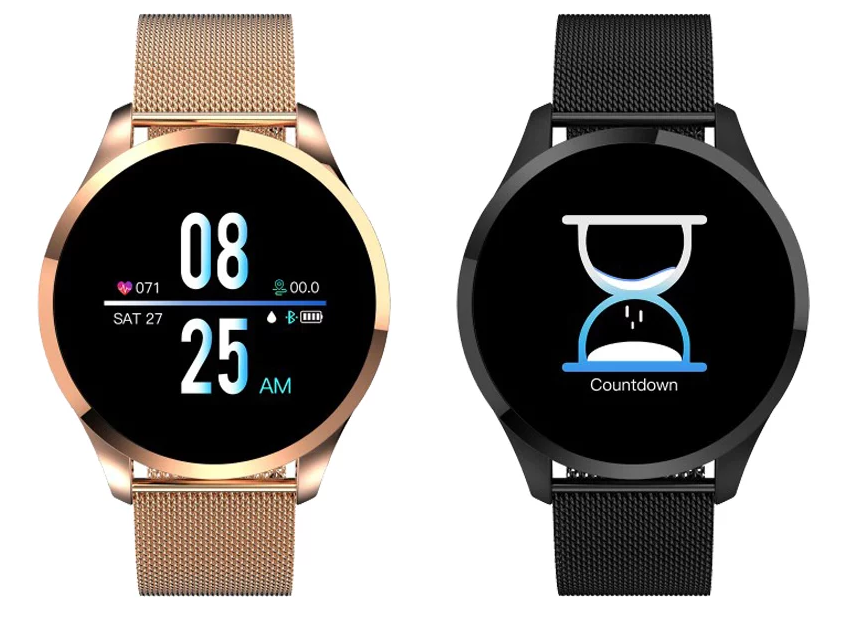 NewWear Q9 owners have the opportunity to constantly monitor their health and good shape, using:
With a pedometer;
Sleep mode;
Distance meter;
level of physical activity
A schedule of medications.
The Newwear Q9 is a perfect valentine's day present that not only will sweep your beloved off her feet with its jaw-dropping design but also take care of her health and fitness. More importantly, it will not set you back a pretty penny.