Xiaomi Ninebot F25 Folding Electric Scooter
Debuts today the new SEGWAY NINEBOT F25, it is an electric scooter perfect for the city and sold at a very attractive price, let's find out why to buy it!
SEGWAY is a brand that has long been in the hands of XIAOMI, probably one of the most important and (positively) recognized companies in the field of urban electric mobility on two wheels, those of ELECTRIC SCOOTS, widespread in every area of our beautiful country because of their great comfort and agility in city traffic.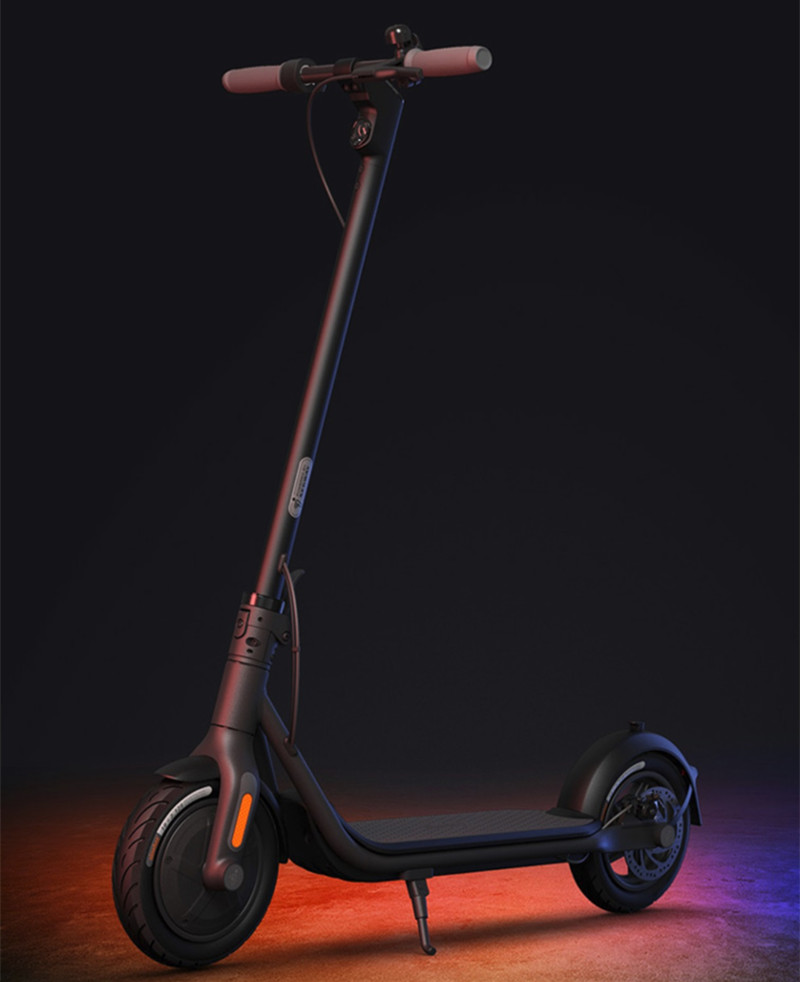 The new NINEBOT F25 does not differ much from the other models of the "family" except for the polished frame and the platform with steel grating, not only aesthetic but essential to improve comfort. New instead the PNEUMATICI now from 10 POLLES with TESSELLATURA ANTISCIVOLO, all this translates into greater grip on the asphalt and greater cushioning.
Under the hood there is a new 300W BRUSHLESS ENGINE able to push the vehicle, in sport mode, up to 25KM / h for 20KM of autonomy, new generation battery that, according to the company, provides excellent performance even after 5 YEARS OF USE. The onboard computer is integrated into the handlebars and communicates the most important information, such as speed, active mode and remaining charge.
In terms of power, the Ninebot F25 uses a brushless, hall-less motor with a lifespan of 3,000 hours. The battery is a high-cycle ternary lithium battery, which officials say will perform no less than 70% of a new car after five years. The electric scooter's LED display allows for quick speed switching, with a choice of 15km/h energy-saving mode and 25km/h standard and sport modes. Officially, this electric scooter is rated at 300W and has a typical range of about 20km. in other aspects, the F25 is equipped with BMS management technology, which closely monitors the working status of the battery at all times and provides multiple protections.