NVISEN FU01 Mini PC Fanless Version
The NVISEN FU01 offers a chassis that remains compact with 19 cm wide for 12.7 cm deep but still 6.3 cm thick. The presence of fins intended to absorb the 28 watts of TDP of the proposed processors is necessary to operate silently.
Three chips are proposed for this model. The Core i3-1115G4 (2C/4T/6MB cache and Intel UHD), the Core i5-1135G7 (4C/8T/8MB cache and Intel Iris Xe) and the Core i7-1165G7 (4C/8T/12MB cache and Intel Iris Xe) with two DDR4 SoDIMM slots to accept up to 32GB of memory. The storage is entrusted to M.2 2280 NVMe PCIe slot offered in different versions depending on the processors. The machine takes advantage of its fanless side to bring some nice features to the whole like the possibility of an automatic reboot after a power cut or the guarantee of a stable operation 24 hours a day and 7 days a week.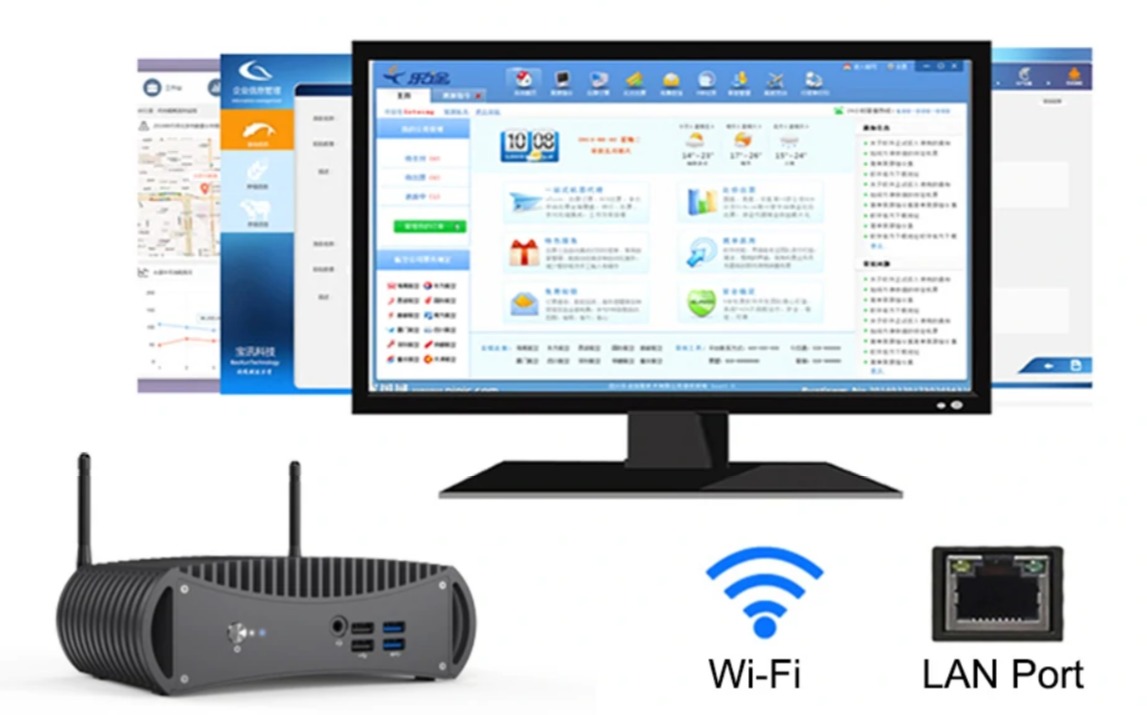 The connectivity of the NVISEN FU01 is very correct with features that are rarely found on MiniPCs of this type such as Thunderbolt 4. A USB Type-C port in this format is available on the rear part of the device alongside four USB Type-A ports shared in two pairs in USB 2.0 and USB 3.0. An Intel 8111F Gigabit Ethernet, two removable Wifi antenna sockets for the integrated M.2 module and two DisplayPort 1.2 and HDMI 2.0 video outputs complete this side of the machine. On the front, there is a headphone and microphone combo audio jack and another pair of USB Type-A ports.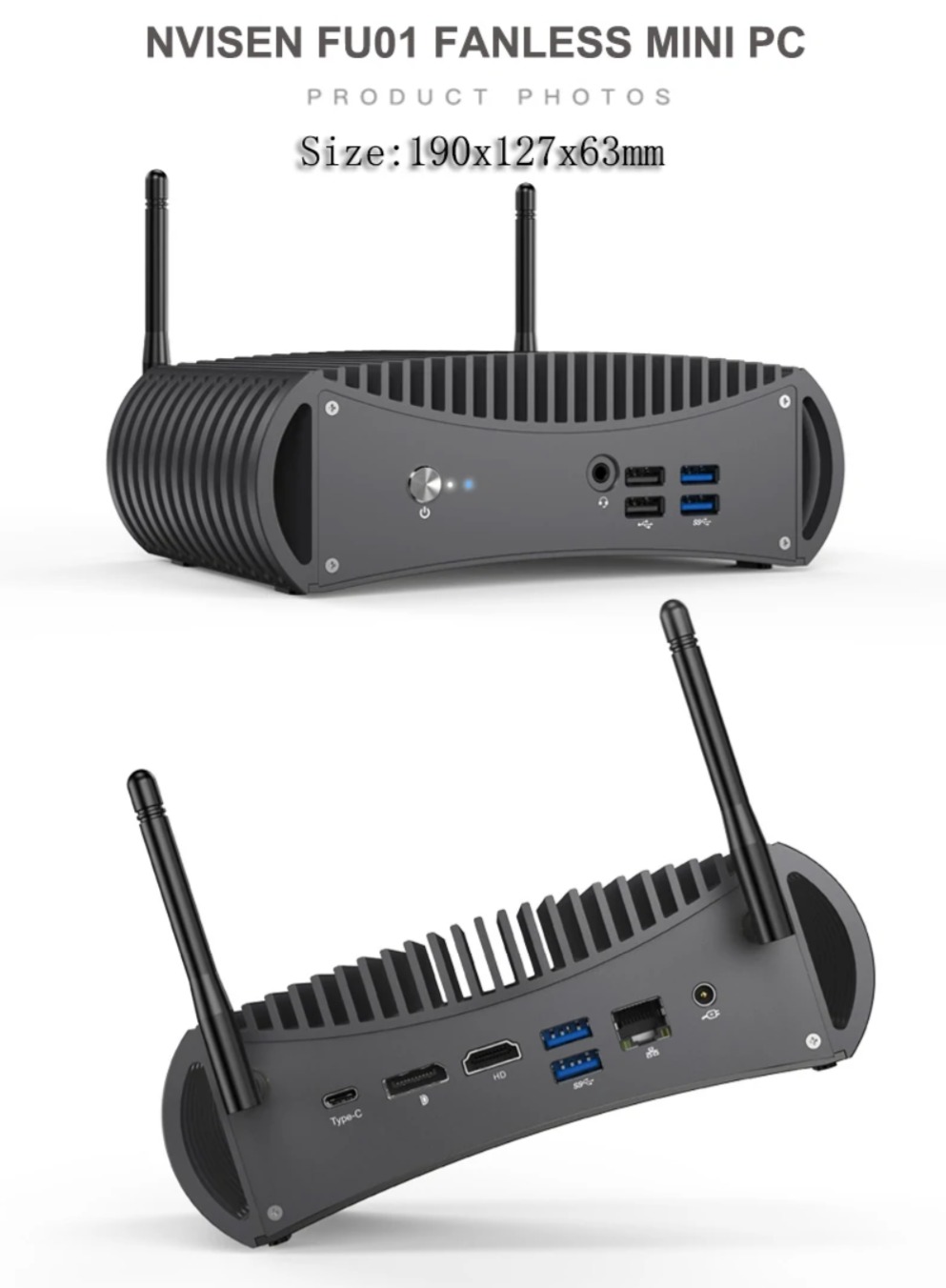 The NVISEN FU01 will be able to drive up to 3 displays with excellent computing skills and without emitting any noise. Even better, its light weight and small size allow it to be used with a VESA bracket provided and it can be easily fixed behind a TV screen or on a piece of furniture to disappear completely from the landscape. Combined with a Thunderbolt hub or an external graphics card solution, this particular minimachine can very well become a convincing and inaudible desktop PC. It's also a machine that won't mind getting dusty in a workshop or making an excellent living room MiniPC.
Advertised as Ubuntu and Windows compatible, it comes with a Windows 11 Pro license and starts at €525.23 in Core i3 8/256GB. The Core i5-1135G7 16/512 GB model is launched at 620.73€ while the Core i7-1165G7 in 16/512 GB is announced at 763.98€ at the time of writing.