Oclean W10 Water Flosser
For many people, all they need to do to maintain good oral health is to brush their teeth carefully every morning and evening. However, as people become more aware of oral health, they have more knowledge about the causes of gum bleeding, periodontitis and calculus diseases. In fact, the ordinary brushing alone, based on the teeth, gum groove some hidden location is very difficult to clean, and over time will produce a variety of oral diseases. The flosser as an auxiliary cleaning tool, has begun for some of the pursuit of health dental consumers are concerned.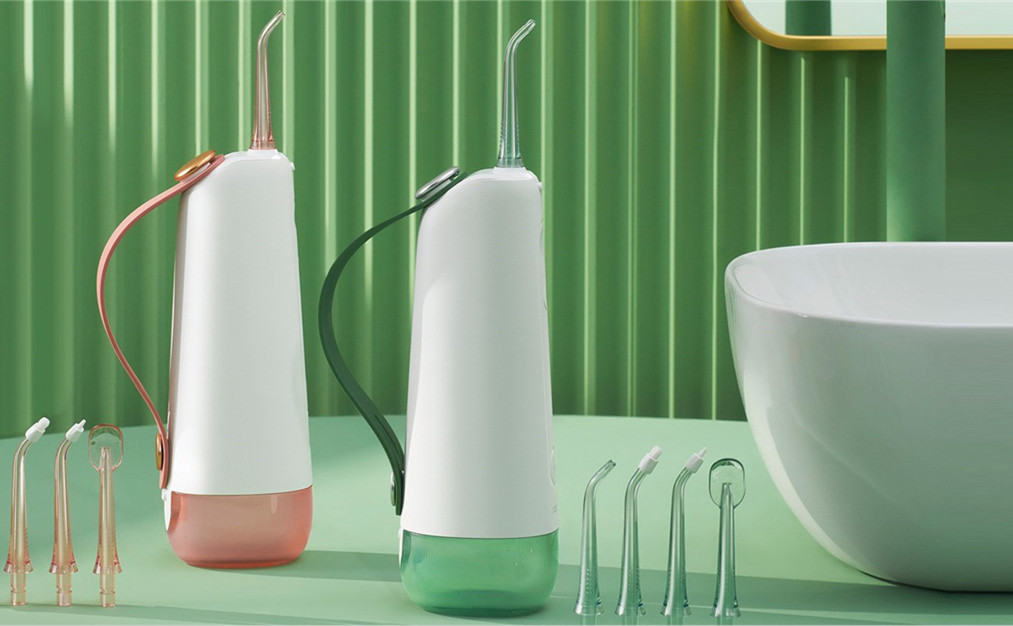 In the current global dental flosser market, the same is positioned to assist dental cleaning, the application of more than one type of technology, including high-pressure water pulse type, micro-burst airflow type two technologies are the most common. The use of different technical principles, naturally will affect its cleaning effect. But in terms of actual experience, these two technologies derived from the flosser in the actual experience there are many problems for consumers dissatisfied.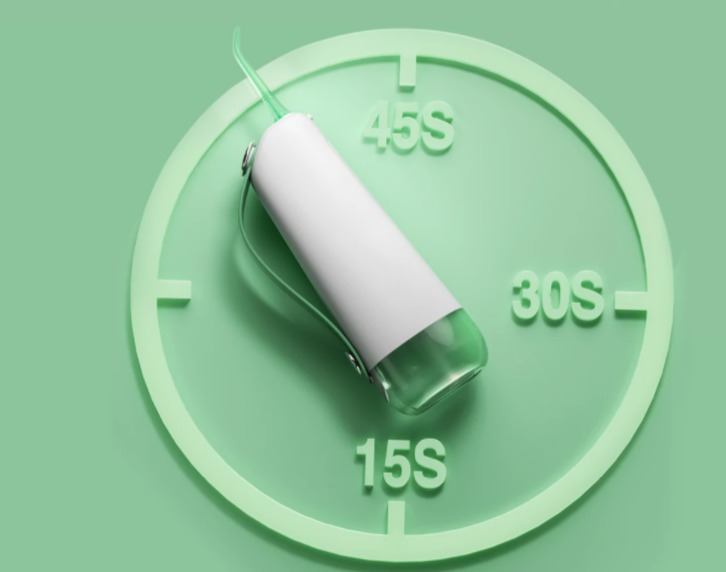 Thus, a combination of many considerations, a good flosser needs to meet at least three criteria at the same time:
Small size and easy to carry and use.
Strong cleaning power and does not hurt the gums.
The amount of water is sufficient, no need to add water in the middle of use.

For this triple standard, once brought us the first electric toothbrush to join the touch screen innovation-driven intelligent oral health brand Oclean, out of the two old program, released the Oclean W10 portable intelligent air-powered flosser, which uses the original "Air-powered" flushing technology program.
This program is not difficult to understand, simply put, the flosser will be compressed air at high speed, after high-speed jet, high-speed airflow will be mixed with air in the water, continuous spraying oxygenated bubbles, power reservoir in the water to bring out, and after mixing the jet, clean the teeth and periodontal pockets, can provide intermittent flushing way, taking into account the small volume and ramming power, for different groups of people subdivided into controllable power level, to avoid harming the gums.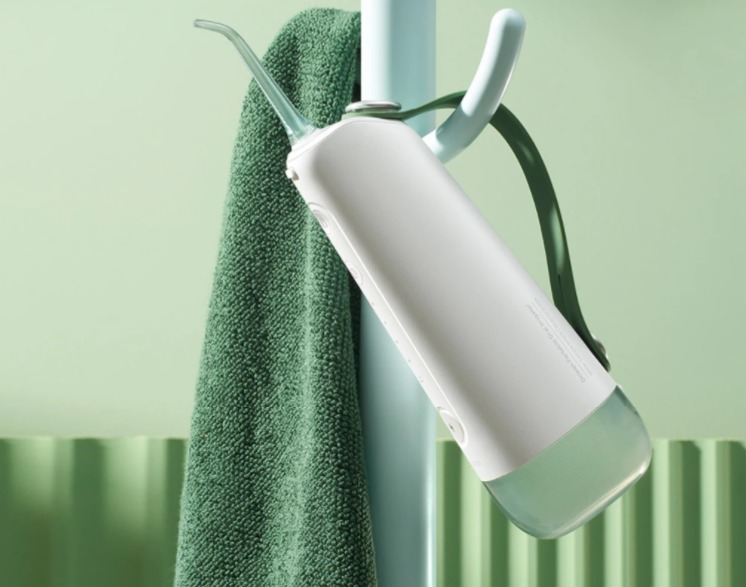 The Oclean W10 is an oral irrigator for cleaning teeth using water jets, just like when we go to the dentist for a cleaning.
Of course, the effectiveness between the two will not be comparable, but it can be an excellent option for everyday use. In addition, this product is portable and can even be used on the go without any embarrassment.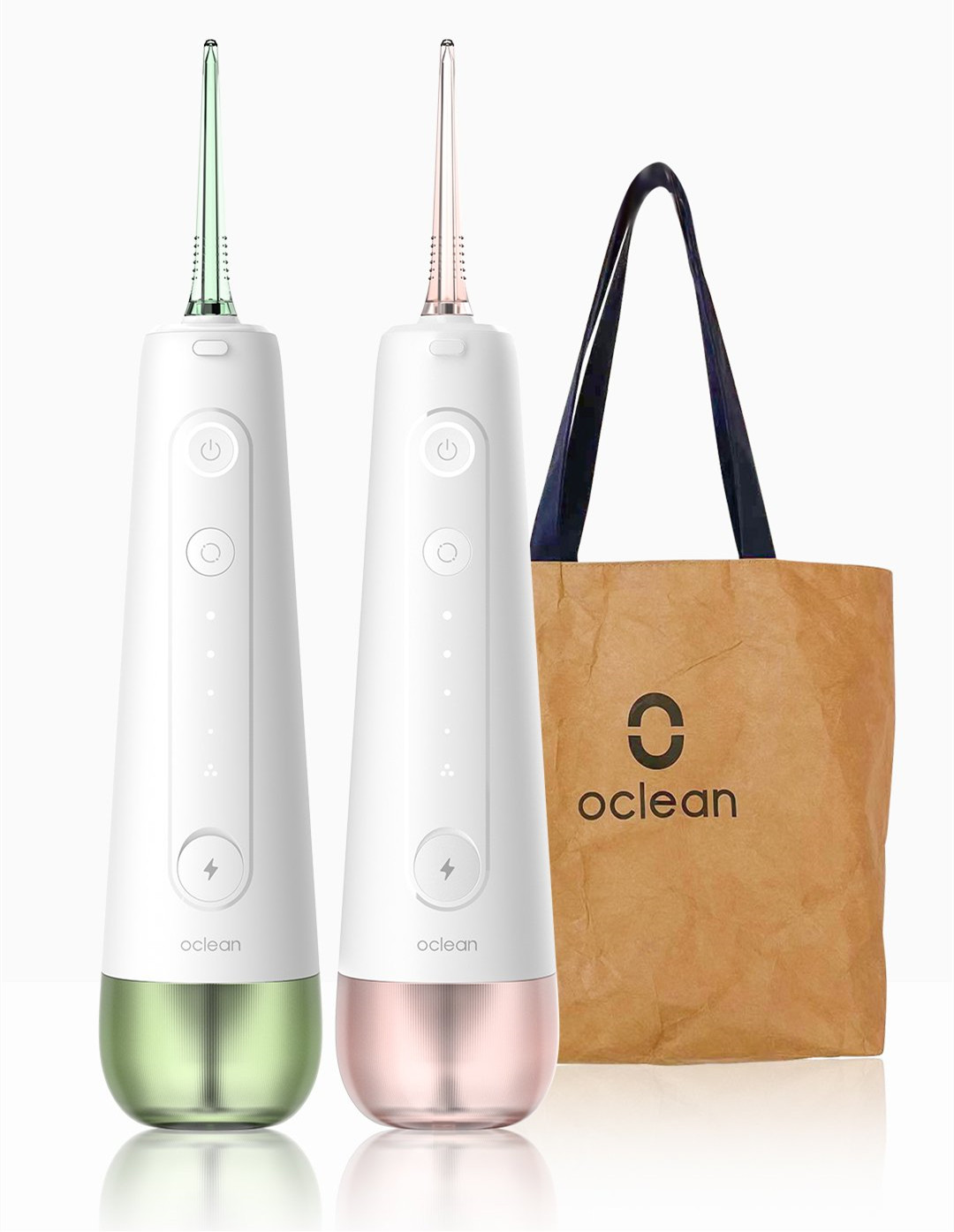 It has a 200 ml water tank and offers five cleaning modes: standard, intensive, pulse, gentle and manual. In addition, it has four distinct heads that allow you to adjust the way the water jet is made.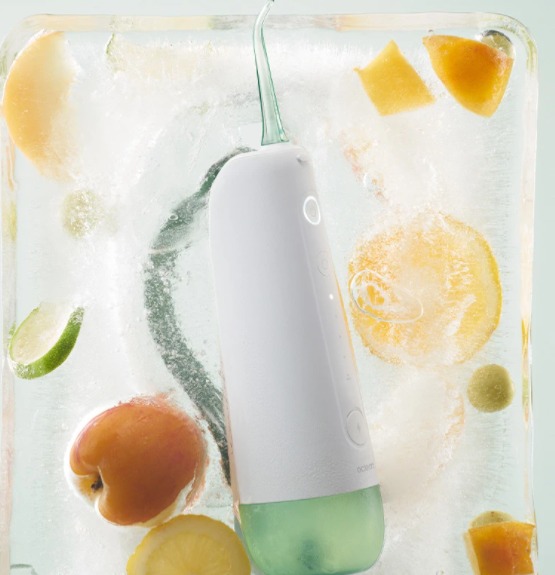 A design feature, besides being IPX7 certified as well, is the fact that it has a handle that not only ensures more safety in use, but also allows you to hang the Oclean W10 on any stand. It is available in green and pink.
As far as the current electric toothbrush market is concerned, the main basis for consumers to purchase tooth flushers include, water discharge force, duration for evaluation, but ignore the experience effect in the actual application. For example, cleaning efficiency, portable design, no gum damage, device operation status (data collection and device management) and other factors.

The Oclean W10 air-powered flosser is designed to consider the user experience from more dimensions. In a more compact design, through air compression and injection of oxygen bubbles, it not only solves the criticism caused by traditional technology, but also achieves a more efficient and comfortable oral care experience.