One Mix 4 Yoga Pocket Laptop
One Netbook presented us some pictures last December of a new ultraportable 10.1 inch with thin borders and modern equipment. A kind of spiritual thread of the netbook that would have evolved on an isolated island while its fellow creatures were gradually disappearing. The One Mix 4 is now official.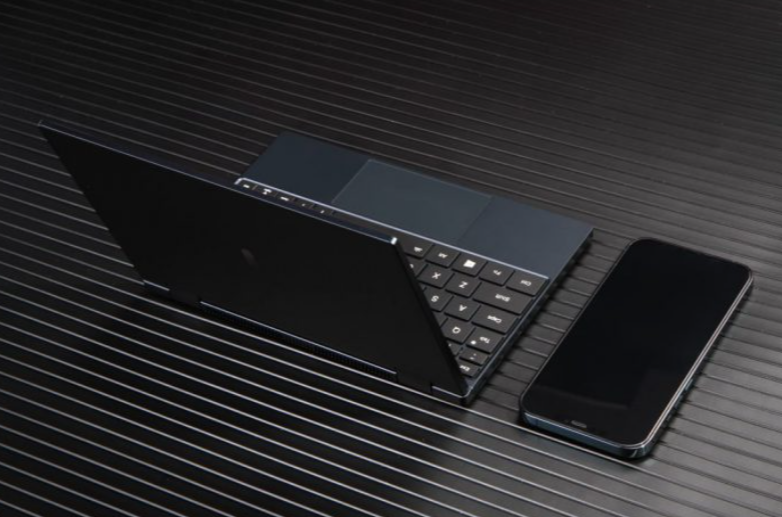 The One Mix 4 is therefore a "portable" offering a 10.1 inch diagonal IPS touch screen, the exact definition of which is not yet known. What we do know, however, is that the brand has managed to integrate the screen into thin borders and that the hinge is rotatable by 360°. What will allow this small machine to be used as a shelf. One will be able to hang on the glossy slab necessary for the use of a capacitive slab but one will be delighted by this format and the possibility to use an active pen on a diagonal of this type. The "notebook" side is well present. The tile will offer 320 nits of brightness and its diagonal will be in 16:10.
All "classic" uses of this type of hinge will of course be available. You will be able to use the One Mix 4 in portable mode but also in "tent" mode to watch a movie for example.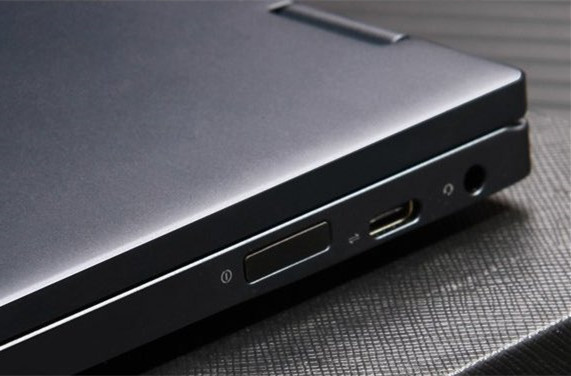 In front of this screen is a small backlit keyboard that takes full advantage of the available space. On 6 rows of keys it offers a QWERTY1 layout that is quite well mastered. The keys are of the chiclet type, they are obviously quite close together but seem big enough for a correct typing. Obviously the two rows of function and number keys are limited in height and this keyboard will not be especially practical for managing an accounting…. But for the rest, and especially for classical writing, it seems quite usable. The touchpad is wide and quite deep, which is out of all proportion to what was offered by 10.1″ machines in the days of netbooks.
Inside the One Mix 4 we will discover a modern processor, One Netbook has chosen the Intel Core i5-1130G7 and Core i7-1160G7. Eleventh generation Tiger Lake chips. A wise choice since these chips are both powerful and low power consumption with a TDP expected between 7 and 15 watts. This will make it possible to build a vehicle that is both autonomous and lightweight. Two important elements for a machine of this type since it seems difficult to add a huge battery to it in thickness. These chips will also offer an Intel Iris Xe graphics circuit with very interesting performances.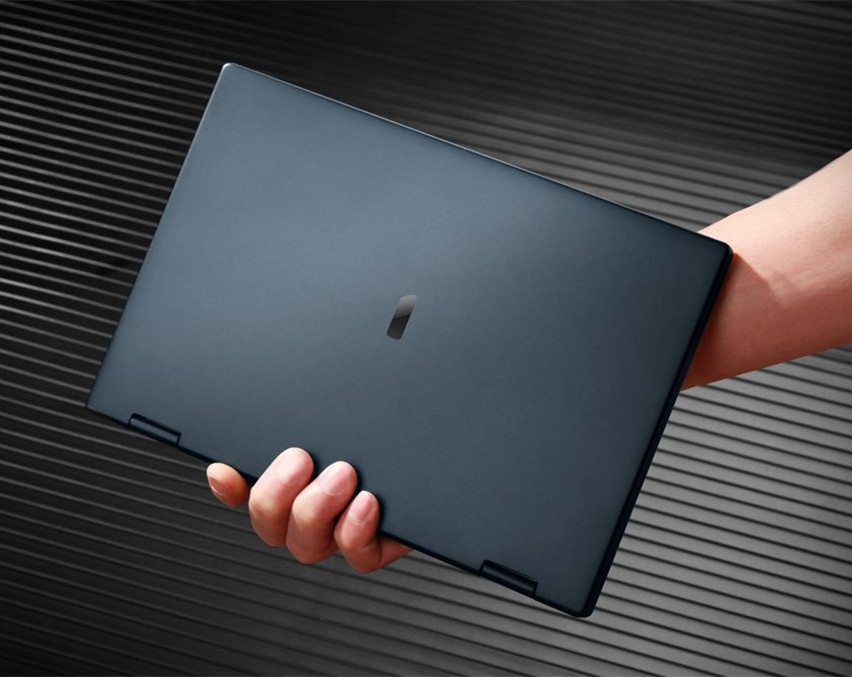 It is not yet known how much memory will be embarked, nor what storage capacity will be offered. Considering the recent productions of the brand and the market, I imagine that the device will be available in 16 GB of DDR4 with 256 to 512 GB of NVMe PCIe SSDs. This last point is a certainty, as the brand has already communicated that One Mix 4 will be equipped with an M.2 PCIe NVMe slot in 2280 format. This is a positive element that will offer an interesting evolutionary possibility, but this effective presence does not mean that it will be easy to access.
Some welcome refinements have been incorporated into the machine. In view of its possible use in tablet mode, the start button has been integrated on the edge of the device. A fingerprint sensor is integrated on this button to identify you easily. Above o is a USB Type-C port and a combo audio jack.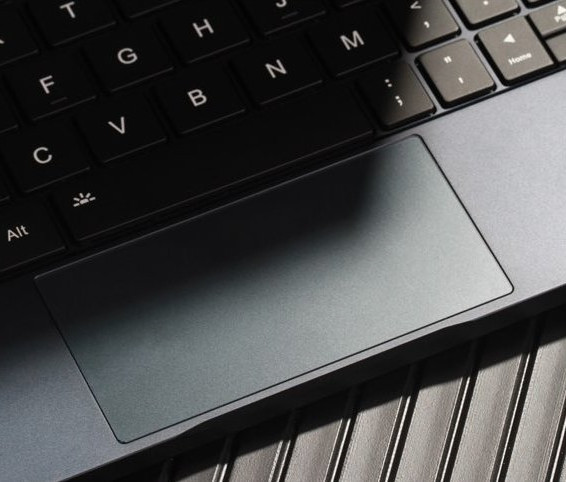 On the other side of the machine there are two more USB Type-C ports and a MicroSDXC card reader. No info about the USB Type-C ports but the integration of a Tiger Lake processor suggests the possibility of an easier Thunderbolt integration. One should be able to power the machine thanks to these ports but also benefit from a video output and USB and Ethernet data management. By the way, I appreciate the small LED indicator that transmits its light through a piece of translucent material both on top of the keyboard and on the edge. A detail that allows to know the standby or power-on state of the One Mix 4.
The vehicle will be in Wifi6 and probably in Bluetooth 5.1. I imagine that the partnership with Intel has also pushed a network module of the brand on board. No price, no launch date and no information about the distribution of the machine for the moment. It goes without saying that with the use of a Tiger Lake processor and equipment of this kind, the ONE-NETBOOK One Mix 4 will not be at the netbook price… It is also possible that One Netbook will go through an equity financing to announce its product.