PowerVision PowerEgg 4K 3-axis Anti-shake PTZ 360-degree Shooting Vision RC Drone
There are already strange-looking drones concepts that usually never make it from the drawing board to the shelves. If you look at Kickstarter and Co., you can see a lot of concepts that give rise to doubts when you look at them. That's what I thought about powervision's poweregg when I discovered it on the social web for the first time a few months ago. I had saved the report for that time. But now it's time to take a closer look at the flying egg. According to the Facebook page of Powervision comes the quadrocopter egg – and later this year. Q3 is targeted, we were told.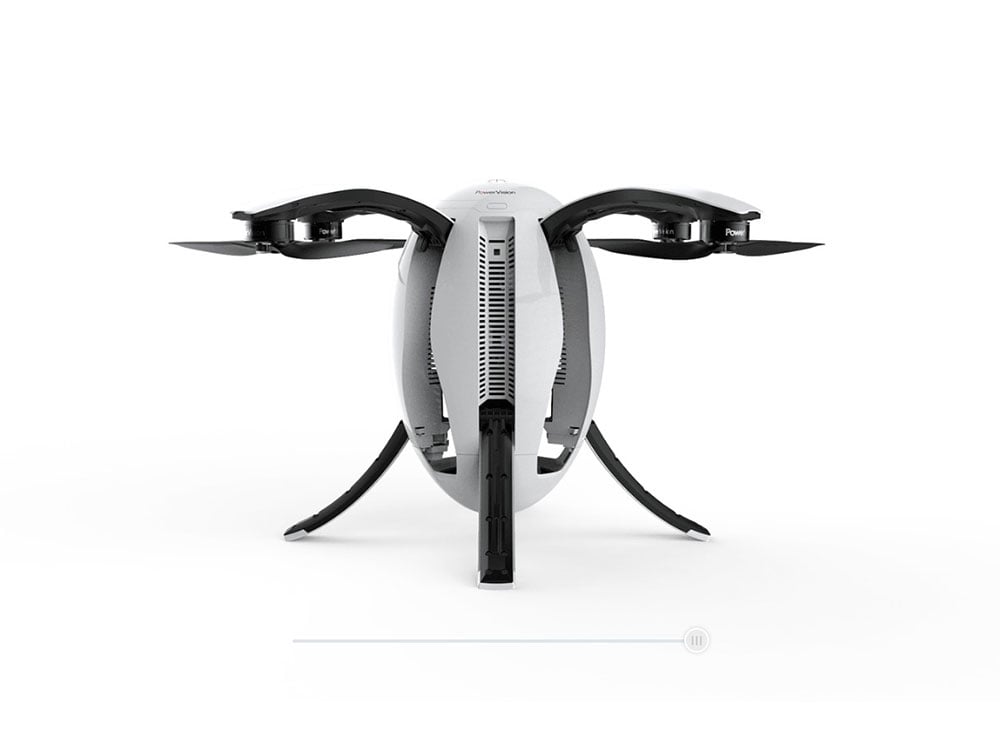 So it seems like soon we have the flying eggs in the air. And the concept is not that strange at all. The "egg" serves primarily as a clever and lean transport solution. The booms together with engines and mounted propellers, as well as the landing gear are seamlessly integrated into the main frame and fold out. When folded, it is no more than an egg, which can be transported very well. Of course, the Poweregg is slightly higher than, for example, a Phantom 4 but just easy to transport – and that with mounted propellers. Once unfolded it looks much cooler. The down-mounted engines including propeller are just something different and design-related so solved. The lower tip of the egg can be removed and exposes the underlying 4K camera including 3-axis gimbal. The special feature: In flight, the landing legs fold back in and allow the camera so a 360 degree pan – total freedom. As with Yuneec Typhoon H. And that looks really funny in flight, or what do you think?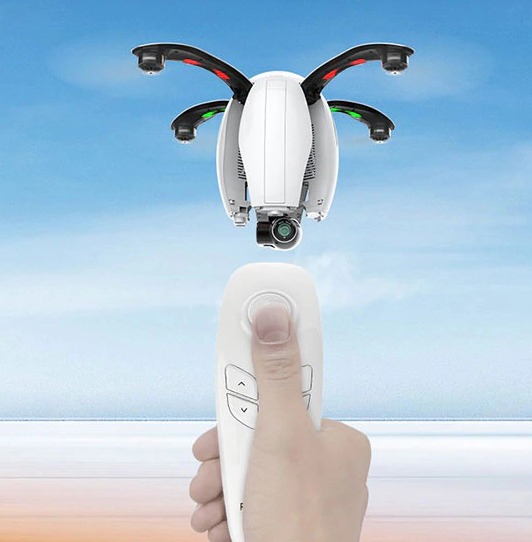 Of course, a new quadrocopter should not compromise on the live image transmission in order to keep up with the competition. And so Powervision promises a HD live transmission with a range of up to 3km. Analogous to phantom 3 and 4, the Poweregg relies on smart devices such as the iPhone and comes with its own app plus the possibilities to use other 3rd party apps. For example AirMAP . Of course, GPS and intelligent flight modes should not be missing. An optical flow sensor is also installed and allows safe navigation in closed rooms without GPS. Unfortunately, there is still no price or technical data on battery, running time, engines and Co. But Powervision currently speaks of "a few days" – so there are new information that I will share with you here, of course.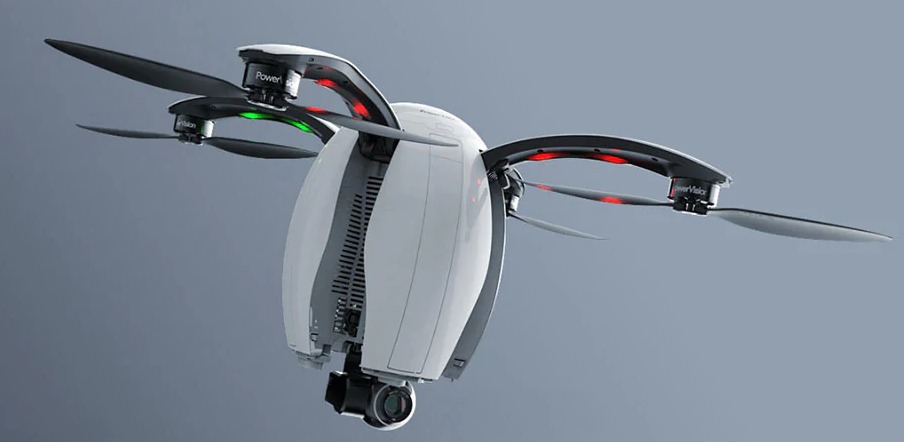 And if you're looking for a funny idea at Easter: PowerVision is currently calling for the PowerEgg Design Contest . Paint the egg but diligently! I'm curious how the EI arrives with you. Would you buy such a quadrocopter? I say for myself, yes. Because it is something different.