SERVO C2 Blood Pressure Oxygen Monitor Smart Watch
SERVO is known for its special phones, but now a new smartwatch comes up. Although the Huawei Watch GT 2 clearly inspired its look. This makes it look quite good and is available with several straps at the factory. Of course,The price is orders of magnitude more modest, currently $22.99. However, Despite it has very low price, it has many pleasant features, such as a touch screen on its entire surface, a metal watch case, water resistance with swimming support, downloadable watch pads, etc.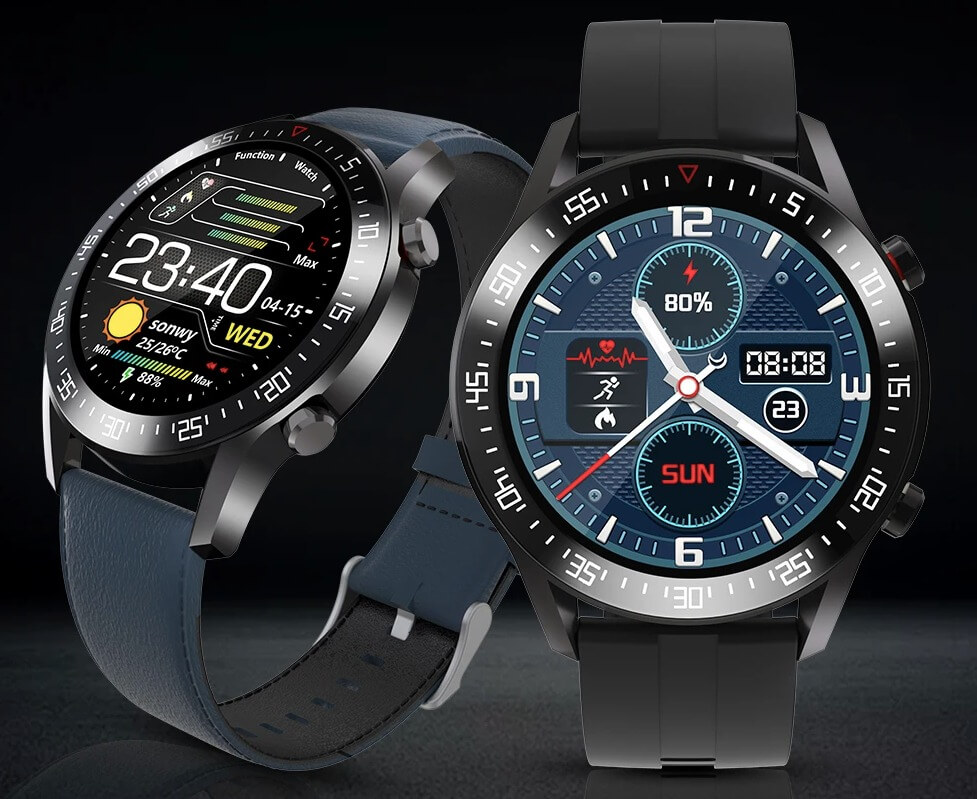 It's a whole nice-looking smartwatch with a black or silver metal case and multiple (interchangeable) straps. The strap can be silicone or leather. However, it is not so unique as it is clearly reminiscent of the Huawei Watch GT 2 smartwatch.
The touch screen is pleasantly large, 1.3 inch in size, with a resolution of 240 * 240 pixels. Round display, so not just a rectangular display is inserted in the round watch case. The dial can be changed and the display turns on to rotate and raise the wrist if required.
You do not have a real operating system (such as Android Wear), the firmware is responsible for its operation. It also comes with a mobile app that you can use to set it up and use it more efficiently. Some functions can be used without any extra tools, such as pedometer or heart rate monitor, sports modes. The collected data can then be later synchronized with the mobile phone, tablet. The battery has a capacity of 200mAh, which provides power for up to 18 days.