TICWRIS MAX S 2.4 Inch 3GB+32GB 4G Watch Phone
Although there are smartwatches with larger displays, the average size is around 1.2-1.4 inch, which is enough, but not enough for some things. TICWRIS MAX S, which has approx. its screen is the same as that of early smartphones, specifically 2.4 inch in size! In addition, it is powered by Android and is also suitable for calls, and of course any application can be installed on it and its memory is 3GB. Not incidentally, compared to such watches, it has an extremely large battery with a capacity of 2000mAh, which guarantees a much longer operating time. The price usually starts from $149.99.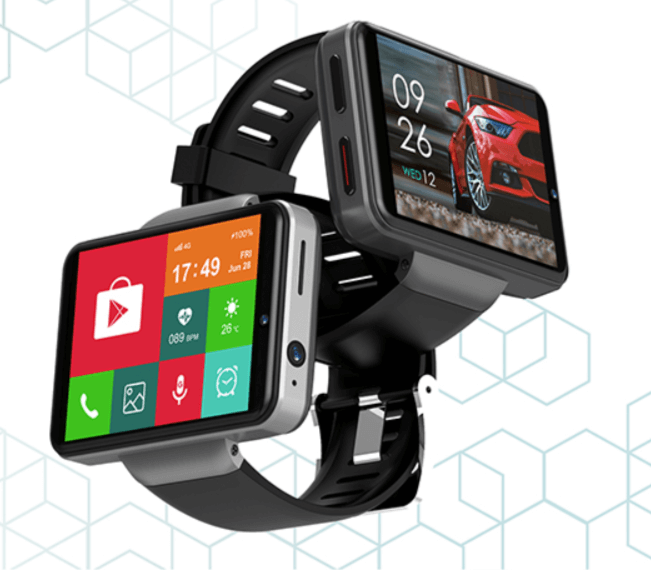 Most of all, the TICWRIS MAX S is like strapping a phone that is now small. Because the display is large, it is tilted. Fortunately, it is not really high, only 4.5 cm, but 6.5 cm wide and 1.60 cm thick. Moderately waterproof, with IP67 water resistance level.
The display is extra large, 2.4 inch, with a resolution of 640*480 pixels. Because it is not round, so there is no problem with some applications sticking out. Of course, several watch sheets are available and new ones can be downloaded.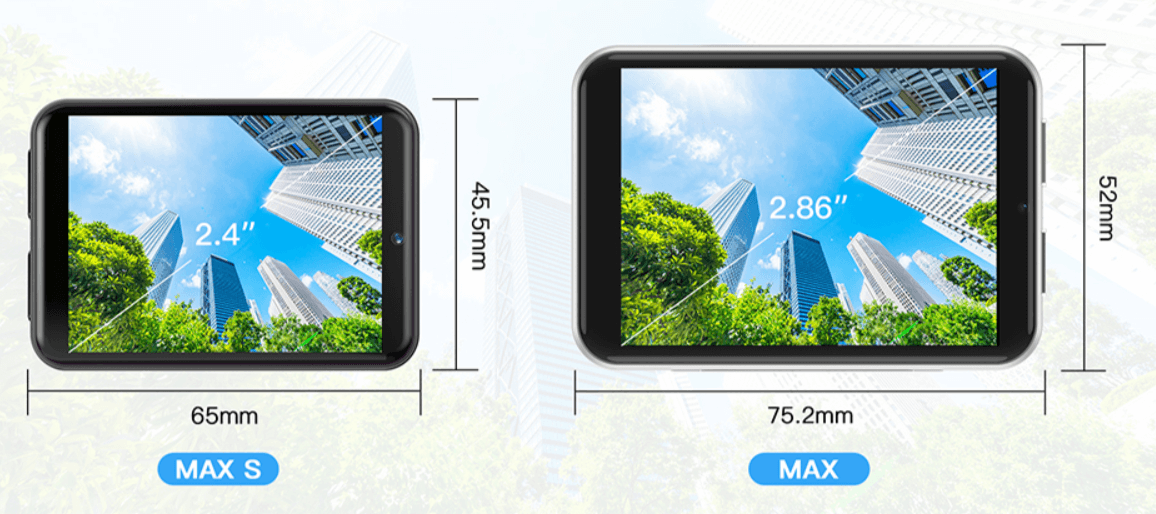 On the basis of TICWRIS MAX, we reduced the screen size but kept the same resolution. At the same time, we removed the black border from the screen and greatly increased the screen-to-body ratio; MAX S will bring you a triple upgrade of configuration, appearance, and experience.
If you have Android, then obviously your hardware needs to be able to serve, which in this case is true: 3 GB memory (RAM); 32 GB storage (ROM); 4-core processor (MediaTek MT6739) received.

Not so long ago, the two cameras were extra for smartwatches, but they are almost a standard accessory for watches of this nature. In this case, there is a 2MP camera on the front and an 8MP camera on the side. This makes it easier to use during video calls and the front camera supports face unlock.
The TICWRIS MAX S is a full-featured phone in the form of a watch, so no additional devices are required to use it, regardless of whether you are asked to pair it with your phone during the setup process.
It can also be used as an accessory like a normal smartphone, so you don't have to put a SIM card in it, it will still allow you to use Android on it, install apps, be able to display messages from the paired phone, and more.

What's good is that if someone wants to use it as a standalone phone but also wants to pair it with another phone, there's also a way to do so without any problems. It has its own built-in GPS (GPS / GLONASS / Beidou), so distance measurement and navigation are solved on its own.
During sports, it records various values, for which you also use your own built-in GPS if necessary. Obviously, a huge advantage is that any sports application can be used, not just your own, such as: Google Fitness, Endomondo, Strava, etc. Among the supported sports is the running, walk, treadmill, cycling and etc.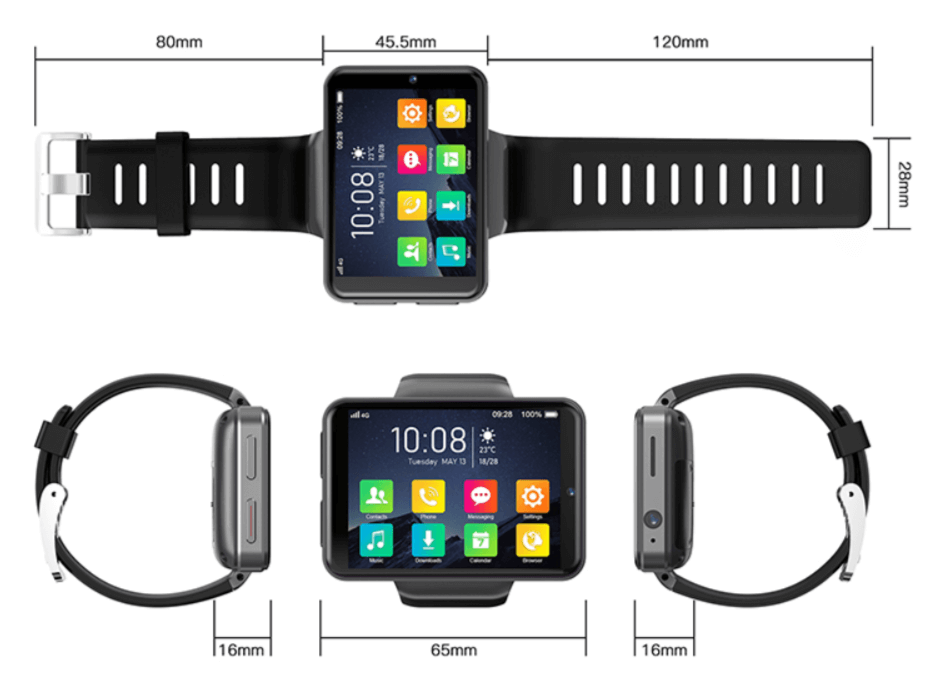 It has a real operating system that is Android 7.1. Since Android is running on it, it can be further smartened by installing apps. Since it is also a phone in one, so be sure to talk about networking options: there are 2G, 3G and 4G (with B20).
In addition to the display, the battery also evokes early smartphones, as it has a capacity of 2000mAh, which according to the manufacturer provides 40 hours of intensive use, which is much more than the usual approx. 12-16 hours. But with more restrained use, 60 hours is also available.