TRIGKEY Speed S1 Mini PC With Intel i3-8109U
Trigkey seems to be a brand that tries to surf on the same segment as Beelink and launches equivalent products. It would be wrong to deprive itself since Beelink does not seem to be at the origin of its designs and they did not see fit to protect them. This leaves the possibility for other manufacturers to offer exact copies of these machines.
The Trigkey Speed S1 is a pure and simple copy of the Beelink SEi8 i3-8109U that I have already mentioned. The brand has also launched a Trigkey G2 which comes from the same embryo as the Beelink U95 and the Trigkey Speed S3 with the same DNA as the Beelink SER3.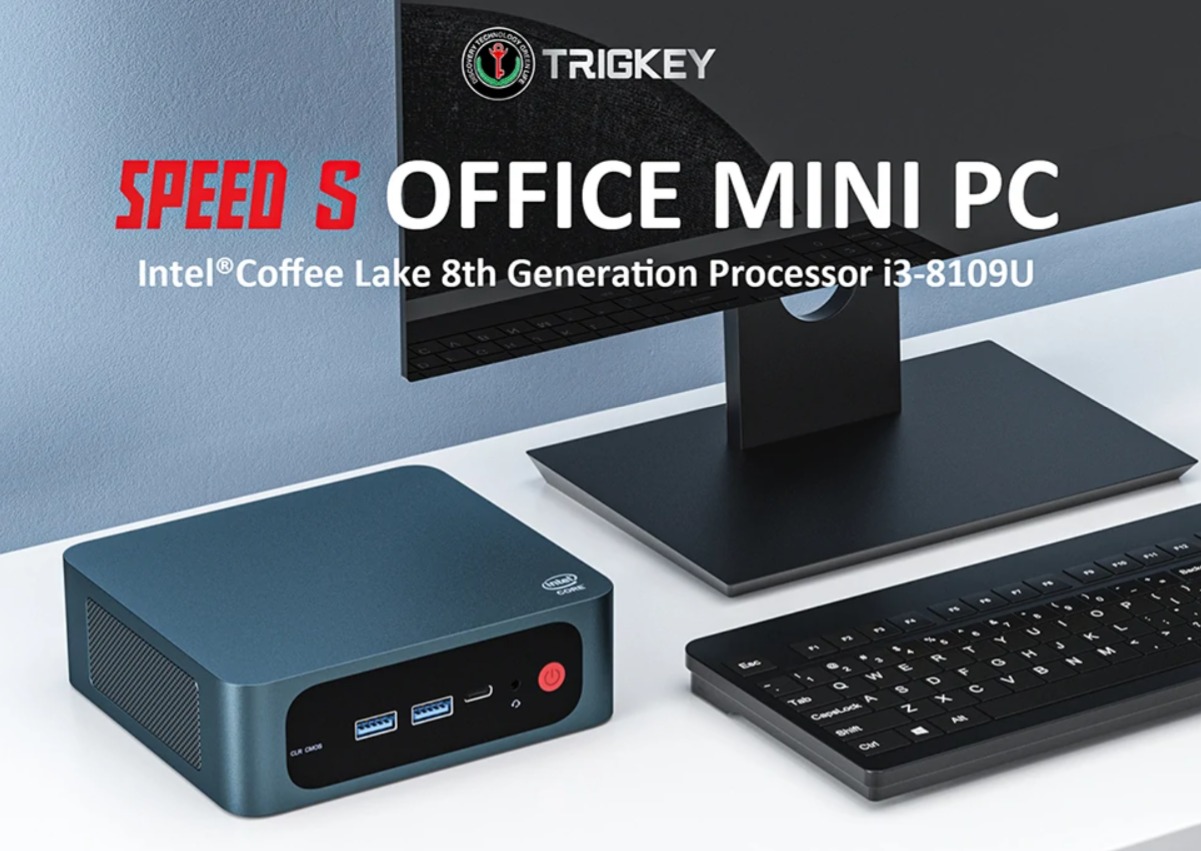 We find the same Intel Core i3-8109U processor launched in 2018 and employed here in a way to lower the price of the solution. It is offered with 8 to 16 GB of RAM and 256 to 500 GB of PCIe NVMe storage on M.2 format. The Intel chip is a quad-core solution with eight threads and frequencies ranging from 2.3 to 3.8 GHz. Its cache memory is 6 MB and its graphics circuit is an Intel Iris Plus 655 which should offer a very convincing level of performance for most of the tasks required of a MiniPC of this calibre.
An efficient and high-performance chip, but with a flaw related to its age, a rather high TDP compared to more recent solutions. With 28 watts of TDP, this processor is indeed less relevant today than when it was released. To compensate for this energy expenditure, the manufacturer uses a fairly classic ventilation system: copper heat pipe, heat transfer fin and fan.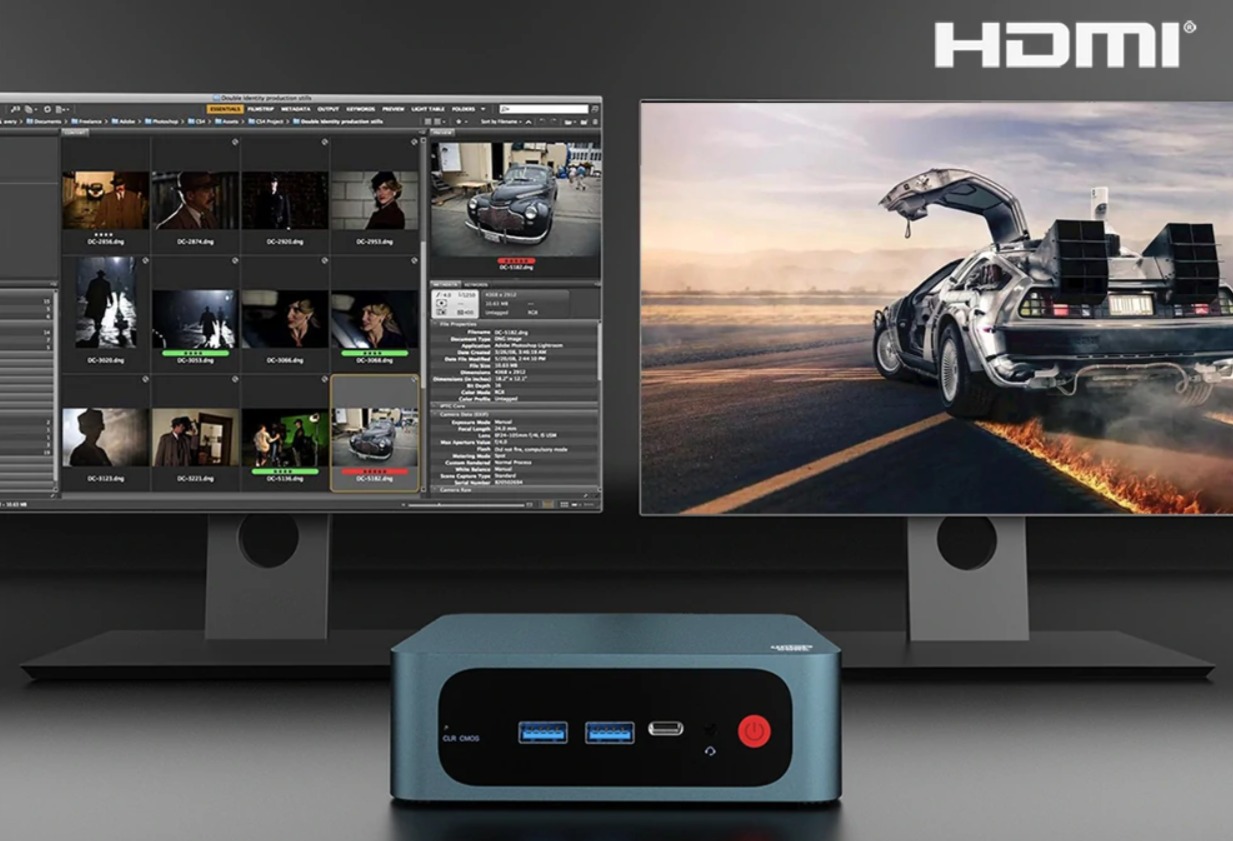 The rest of the machine is very classic with this distribution of two dual-channel DDR4 SoDIMM slots, an M.2 2280 NVMe port and a 2.5″ SATA space.
Connectivity is ultra classic with a Gigabit Ethernet port, four USB 3.0 ports, a USB Type-C, two HDMI outputs, a DisplayPort and a 3.5mm audio jack. A Wifi5 and Bluetooth 5.0 module is present and the brand indicates the possibility of network control with support for Wake On Lan, PXE and an automatic reboot in case of power recovery after an outage.
Obviously, the Trigkey Speed S1 has exactly the same dimensions as the Beelink: 12.6 x 11.3 cm sides and 4 cm thickness. It weighs 295 grams.