Umidigi A7S is coming With infrared thermometer
UMIDIGI recently launched the UMIDIGI A7 which is a low cost mobile with very good features. Now, the company has introduced in its Twitter account another smartphone belonging to the A7 family called UMIDIGI A7S. Like its brother, this new UMIDIGI A7S comes with a price of around 85 Euros and excellent specifications. However, it also includes a feature that we had not seen before in a mobile of this style.
And that is that, believe it or not, the UMIDIGI A7S has a built-in infrared thermometer that allows you to measure the temperature of people with it, without contact. Without a doubt, this is a very necessary function for the times we live in. It should be noted that this is not the first cell phone to have a temperature sensor of this type, but it is certainly the first to offer it within the low economic range.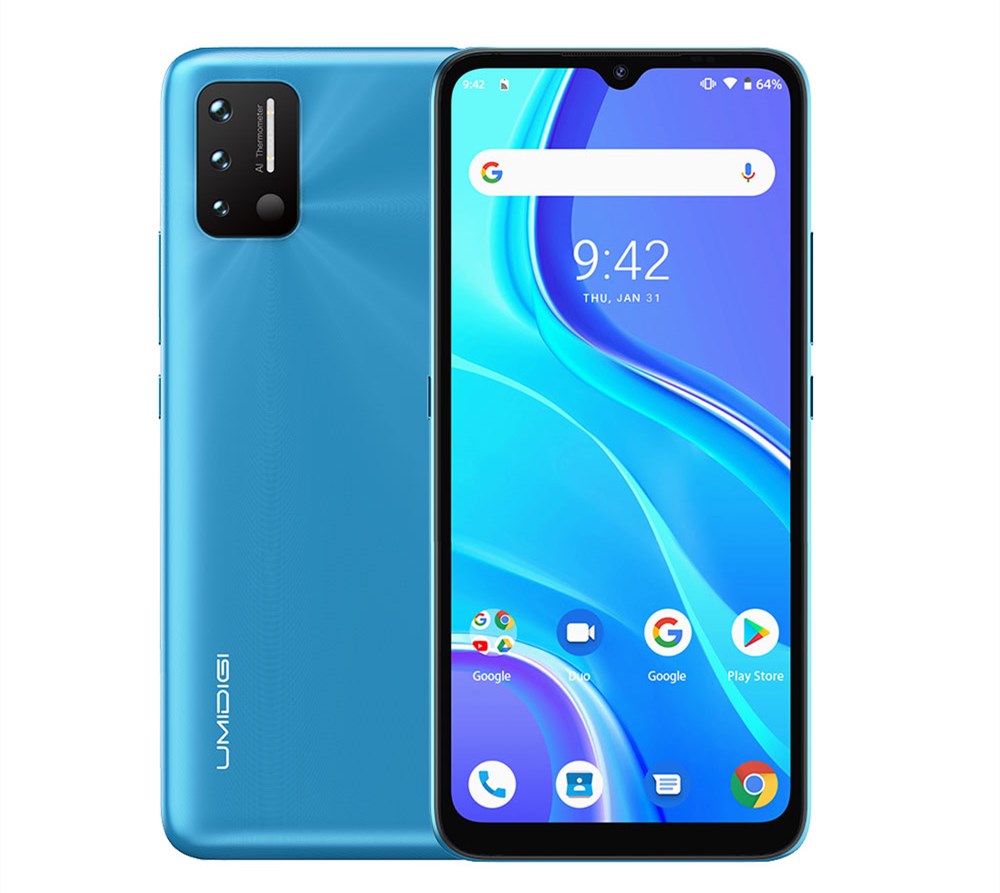 Let's know all its features and price below. The UMIDIGI A7S is already available for booking in some online stores, where it is specified that its features are those shown in the table below.
Without a doubt, the most interesting aspect of the UMIDIGI A7S is its infrared sensor that measures the temperature of people from a distance. This sensor is located in the camera module, so with this UMIDIGI A7S you can know the temperature of people without touching them, just by focusing on them as if you were taking a picture of them.
Of course, the UMIDIGI A7S can also take pictures thanks to its triple camera, which consists of a main sensor of 12 MP and two secondary sensors of 8 MP and 2 MP. In addition, it has an 8 MP selfie camera located at the top of the screen in a subtle drop-shaped notch. The design of its back is another thing that is worth noting about the UMIDIGI A7S, as it has a textured anti-fingerprint cover that makes it a bit similar to the Redmi 9A.
Another interesting extra of this mobile is the independent button it has, which can be used as a trigger for the infrared sensor and to perform other functions to choose from.
The UMIDIGI A7S has a 6.53-inch LCD screen with HD+ resolution that is surrounded by thin bezels, especially on the sides. As a processor, it uses MediaTek's MT6739 which has four cores at 1.5 GHz, which translates into excellent performance when performing tasks such as surfing, social networking or casual games. This processor is accompanied by 2 GB of RAM.
It also includes 32 GB of internal storage that should be enough to install your favorite apps and save many photos and videos. Also, it should be noted that it mounts a huge 4150 mAh battery so you can forget about the charger for a while. It also includes a jack for connecting headphones. In short, the UMIDIGI A7S is not only its infrared thermometer; it is a very complete basic smartphone.
The UMIDIGI A7S can already be booked on AliExpress, although its official launch will take place in early September. Its price is 86 euros and it is available in three different colors: green, blue and gray.
Want a free smartphone? Well, UMIDIGI is raffling off 10 UMIDIGI BISON ruggedized phones right now. To participate you just have to enter their official website and follow the instructions. Good luck!