UMIDIGI AirBuds U TWS Wireless Earphones
Along with the UMIDIGI A11, the Chinese company has also launched the UMIDIGI AirBuds U true-wireless headphones with active noise cancellation, a feature generally reserved for high-end models. Yes, because in reality the new UMIDIGI earphones are very cheap: you can buy them in pre-order on Aliexpress in the colors Closer White and Closer Black and Rock Red, in early bird offer at $49.98, with availability from May 8.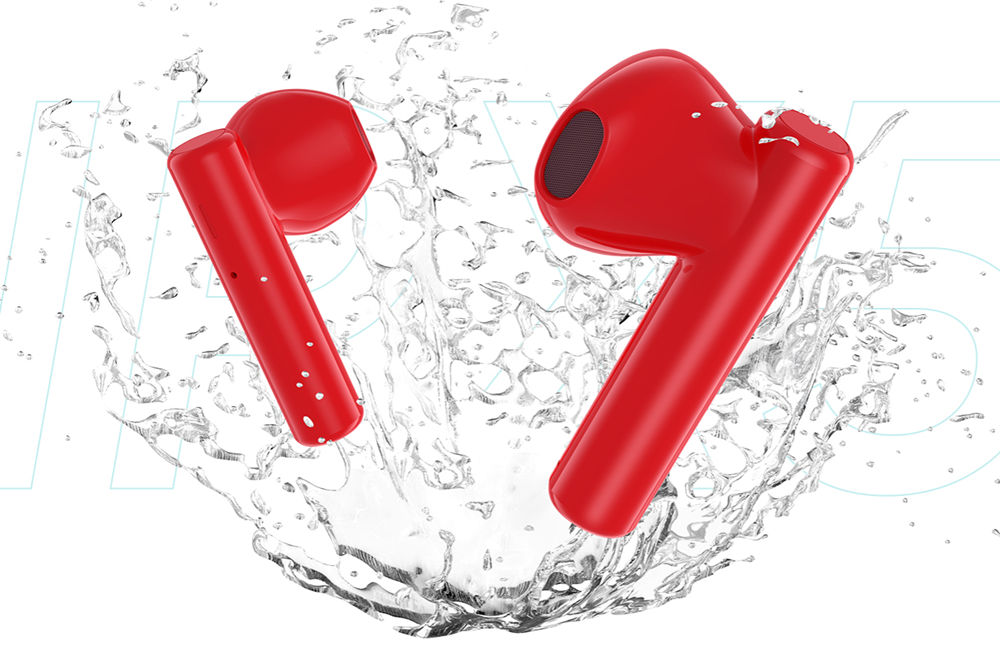 The most important feature of these earbuds, however, is their support for active noise cancellation (ANC) of up to 25dB, making them capable of filtering out most low-frequency noise, including the roar of airplanes, subways, and other modes of transportation. They also cancel out noise from household appliances, allowing you to immerse yourself in music or focus on work without being disturbed. The Chinese company has developed a new generation of intelligent noise cancellation chips: R2 Chip, in addition to supporting ANC, ensures excellent processing performance, better energy efficiency, more stable connections and high call quality. The headset also features a dual microphone for superior sound quality during calls, and the ambient noise cancellation algorithm significantly reduces sounds from the surrounding environment during calls, allowing you to converse at your best.
The UMIDIGI AirBuds U also supports Transparency mode. When enabled, you can hear conversations around you through the microphone, so Transparency Mode makes it easy to talk to others without having to take off your earbuds.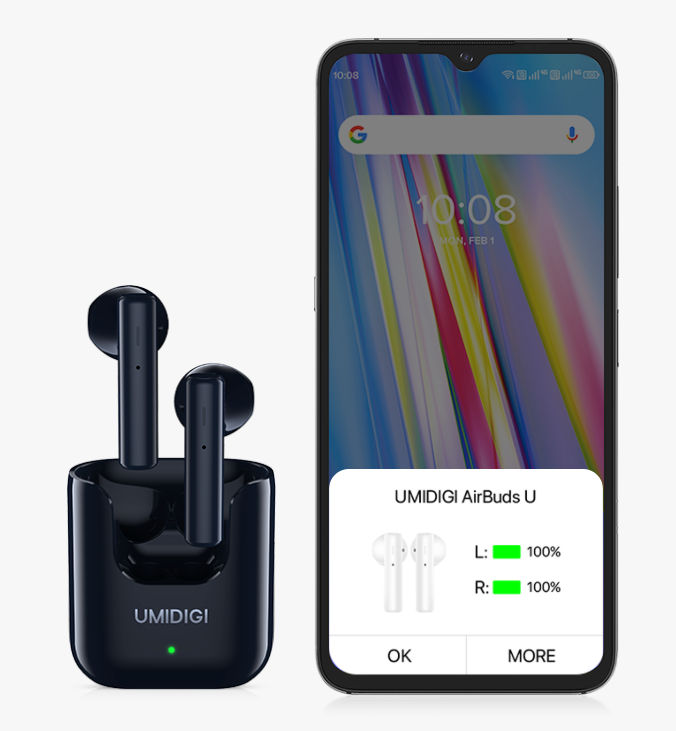 The new TWS earphones by UMIDIGI integrate a diaphragm in DLC (diamond-like carbon), usually found only in high-end earphones: thanks to the use of this material with a hardness comparable to that of diamonds, the sound quality is high. Transient response is also exceptional, and Buds Air 2's distortion rate has been reduced to less than 0.5%, an industry standard of excellence. Buds Air 2 also features Bass Boost+ for bass optimization. Compared to the previous generation, this solution takes full advantage of the power of the dynamic voice coil and DLC diaphragm, giving users immersive sound and enabling them to turn up the bass for live recordings, electronic music, rock and more.
UMIDIGI AirBuds U boasts IPX5 waterproof rating, an excellent autonomy of 25 hours of music playback, a 10mm driver and a low latency of only 88ms in Game mode, which reduces the risk of lag, a lack of synchronization between audio and video, interference or other problems. Thanks to the UMIDIGI Link app, you can customize your earbuds, setting touch functions to turn Active Noise Cancellation (ANC) on or off, enter or exit Game mode, control EQ settings and more. AirBuds U supports Google Fast Pair and feature Smart wear sensors, as well as touch controls.