Vanpowers Commuter: Elegant and lightweight urban e-bike
In 2022, living more sustainably and consciously should be a priority for all of us: whether it's changing our daily lives, our consumption, or even the way we transport ourselves. Our typical fossil fuel consuming transport needs to be replaced by greener and more environmentally friendly alternatives, and electric bikes are an attractive option! Not only do they curb fuel consumption and reduce car emissions, but they're also a healthy source of exercise for us!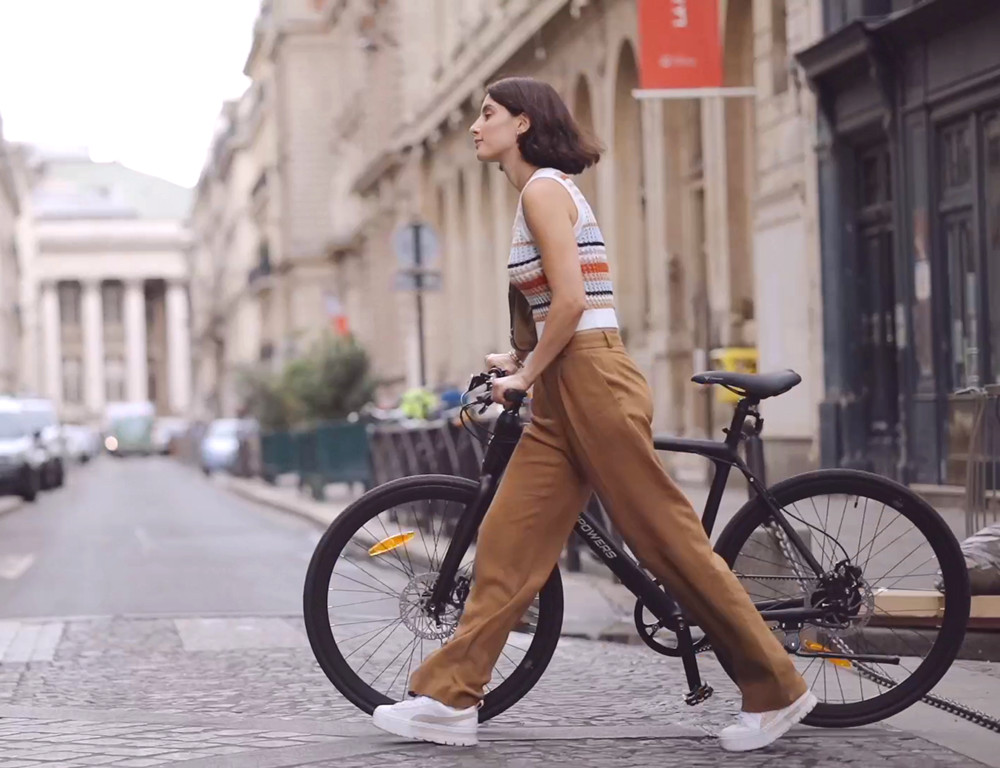 What I mean is that not only can we save the planet from air pollution, but we can also do some high-intensity aerobic exercises. They are increasingly becoming an increasingly popular option. It looks like everyone is slowly but steadily jumping on the e-bike bandwagon! This is why it is so important to have an urban transport that suits you, and I have a very nice piece of kit for you today in the form of the Vanpowers Commuter.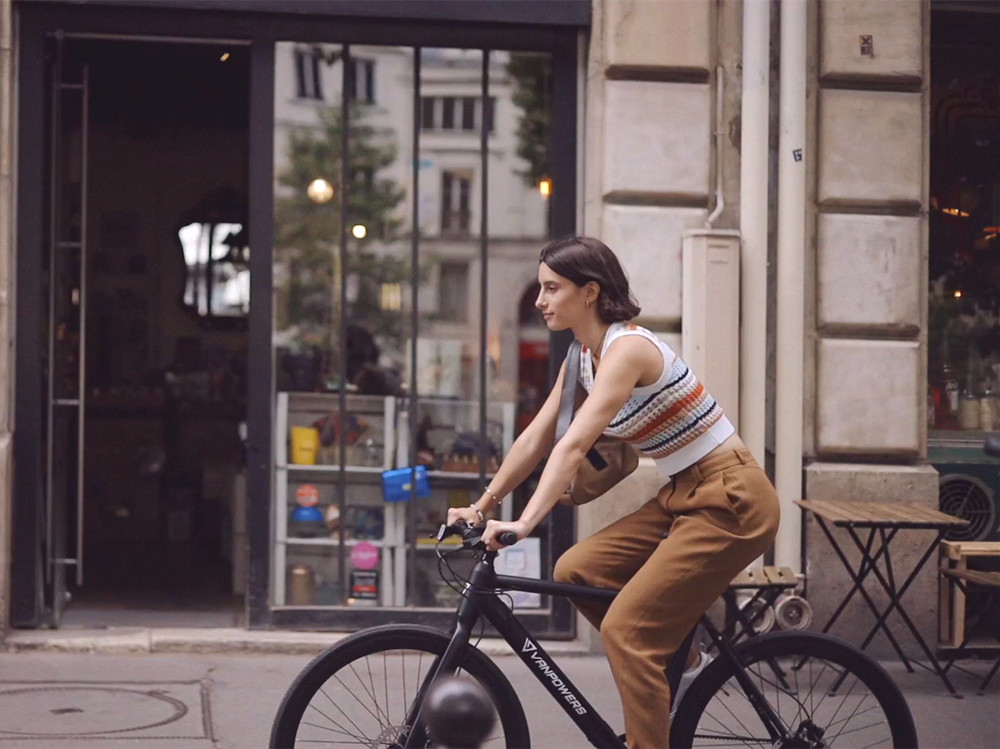 The Vanpowers Commuter e-bike is aimed at urban commuters. It should be particularly easy to use, fast and fun. This is ensured, for example, by 700C tires from Kenda, hydraulic disc brakes from Tektro and a quiet carbon belt drive from Gates.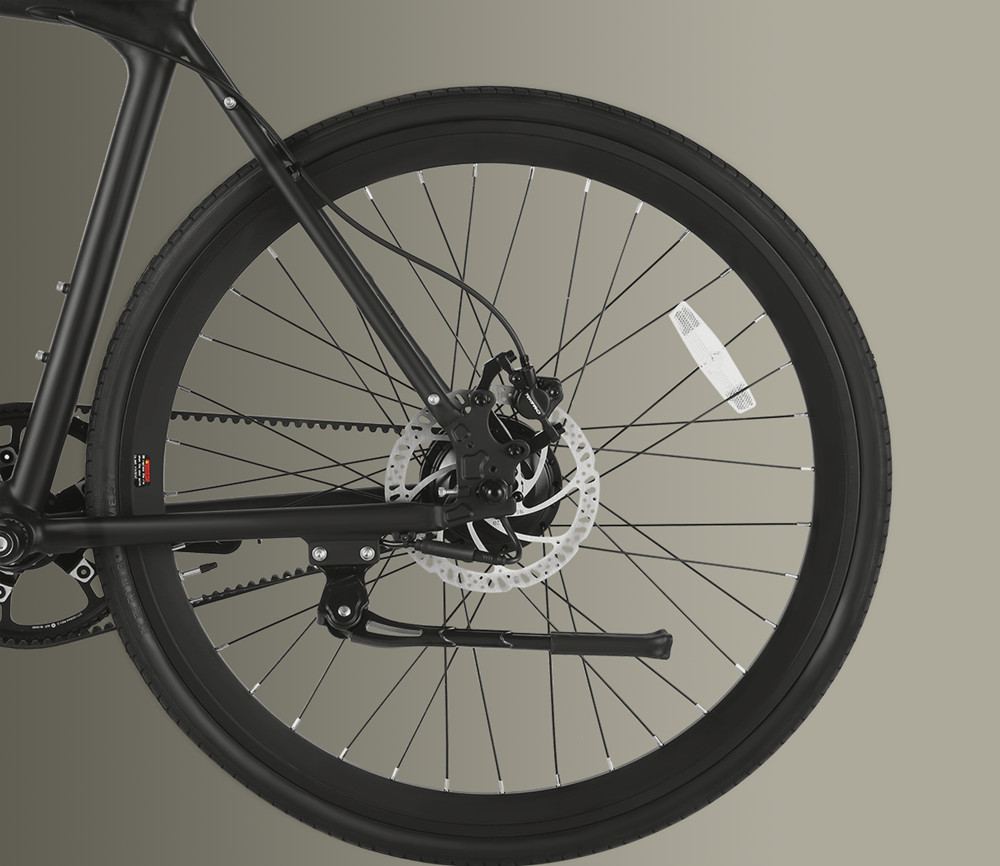 GATES belt is more durable than chains, which doesn't require lube or maintenance that normal e-bike chains require, and lasts 3-4 times longer. Applied brake specialist Tektro® for its disc brake. Reliable braking performance with high braking sensitivity, reduced wear and tear. 180mm rotors ensure maximized comfort for riders.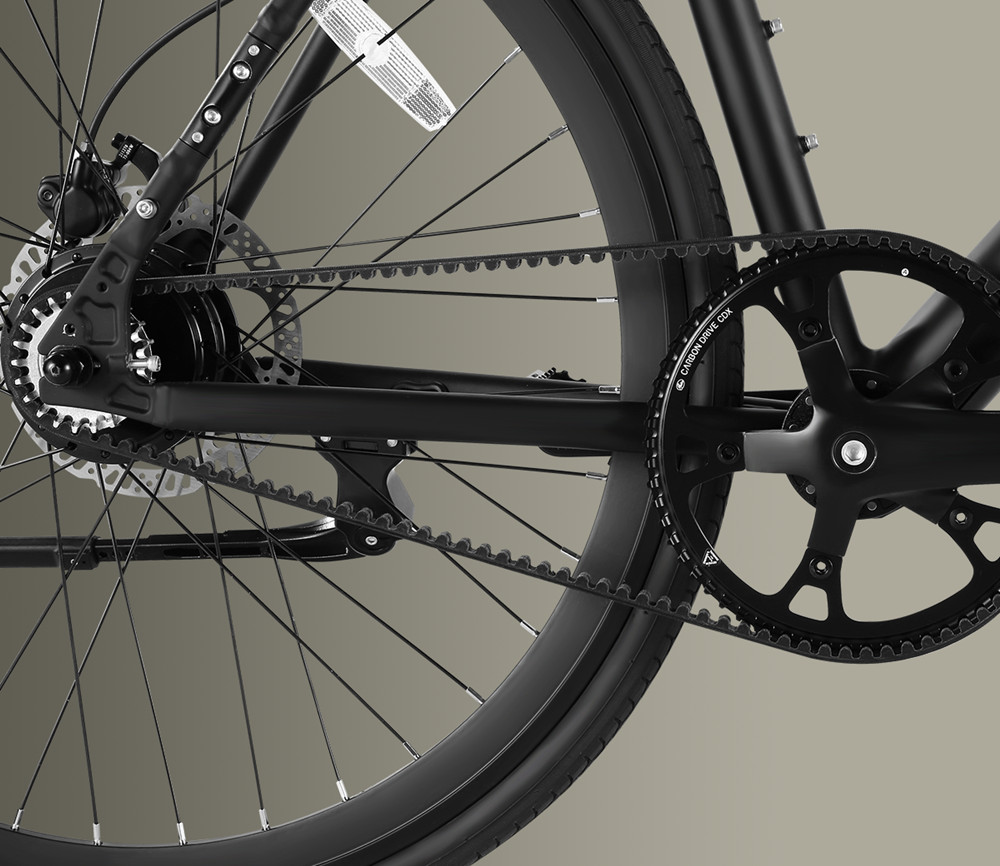 The Commuter is a sleek urban e-bike that's ideal for weekend cruising or commuting around town. The integrated 36V 7A battery is also protected in a tube to minimize safety risks. A luggage rack can also be mounted here.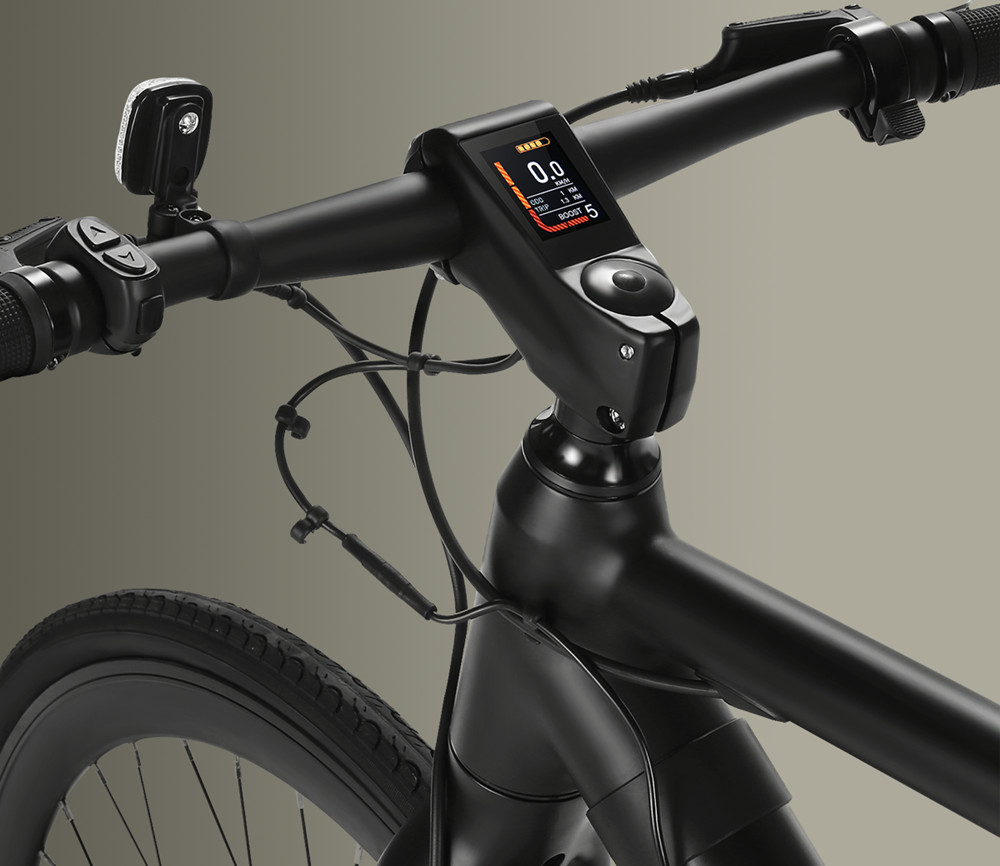 Most e-bike batteries on the market are bare cell packs in the frame, batteries may be damaged during disassembly and assembly. Unlike those bare cell pack batteries on the market, Commuter greatly increases battery safety by its protective case. In just 2-3 hours, the battery is fully charged and ready for a range of up to 80 kilometers.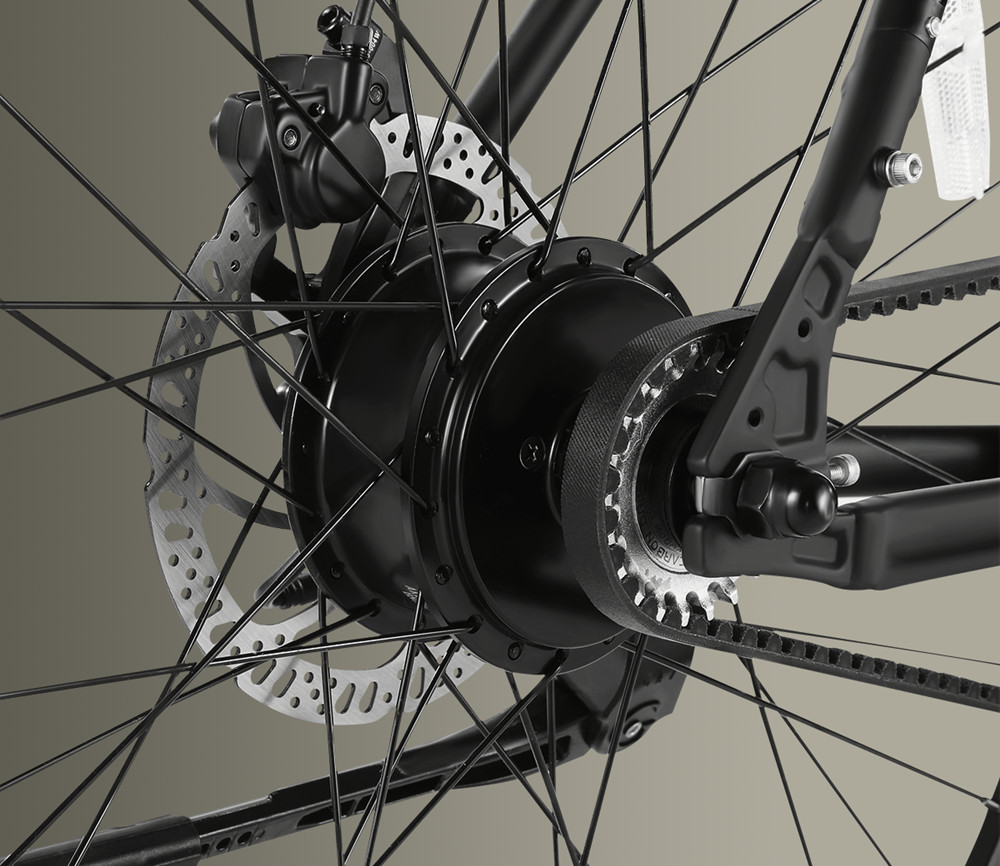 The Commuter's battery is accessible for disassembly at the down tube of the frame. Battery is very well protected by a battery case. There is a casing to securely protect it after the battery has been removed. So that the battery is easier to remove and install safely, meaning there is no possible safety threat.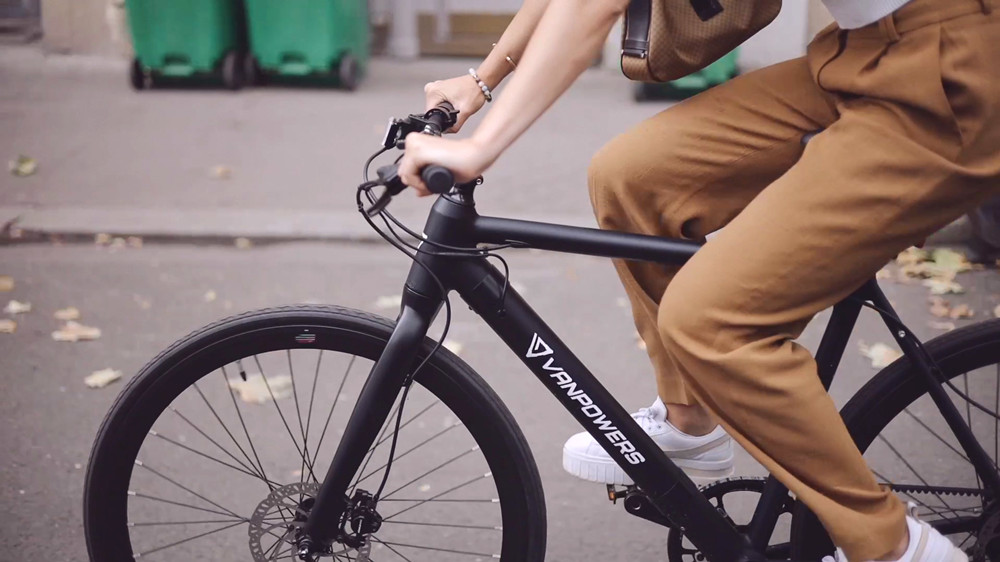 The motor provides 250 watts in the EU version and offers pedal assistance up to 25 km/h. At the same time, the 17 kg city e-bike Vanpowers Bikes Commuter is designed for a weight of up to 120 kg.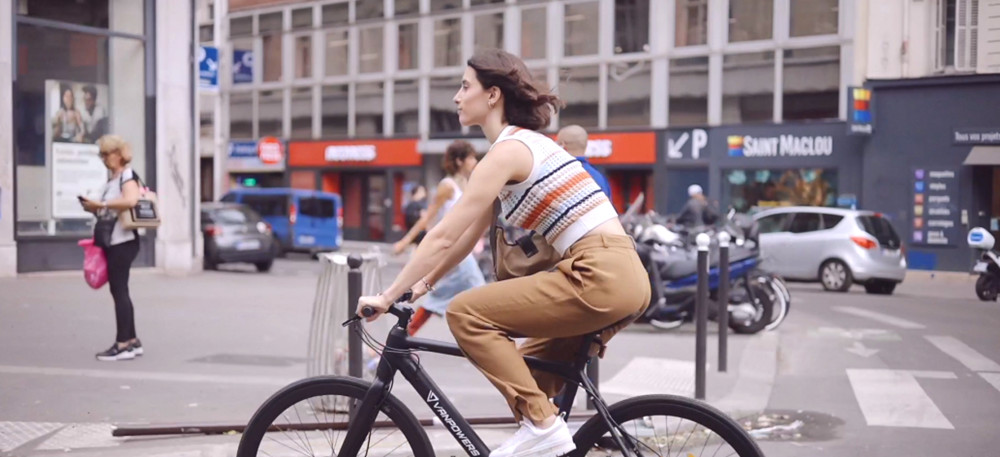 In short, the Vanpowers Commuter electric bike has a very attractive design and is perfect for riding on city roads. It can be both electrically powered and human-powered, enabling convenient travel and practical performance, making it a very good mobility tool.