VIVIBRIGHT L2 with Synchronize Smart Phone Screen Mini WiFi Projector
The VIVIBRIGHT L2 is flagship equipment, which the company has launched in three different formats. You can check on the 480P resolution edition, 702P version along with the high-end Android-based piece with larger price figure, relatively. Our review piece is the basic edition with the 480P resolution and Miracast support.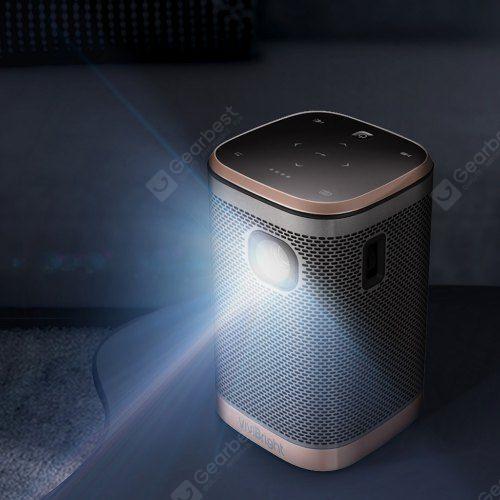 If you are known to the brand, you would have seen some amazing devices in the portfolio recently. Previously, we had the Vivibright L1, which was also a compact design with premium features but dedicated to the children. Moreover, the Vivibright F30UP was also among the entities, hosting native full HD resolution besides other arresting features on the table.
It is a decent product with 2000 lumens of brightness, 12000 mAh battery and 40 ~ 200 inches of screen size. The Miracast function is really blissful as it allows you to enjoy your smartphone screen on a bigger surface. Hence, it is a curiosity to know about it more deeply.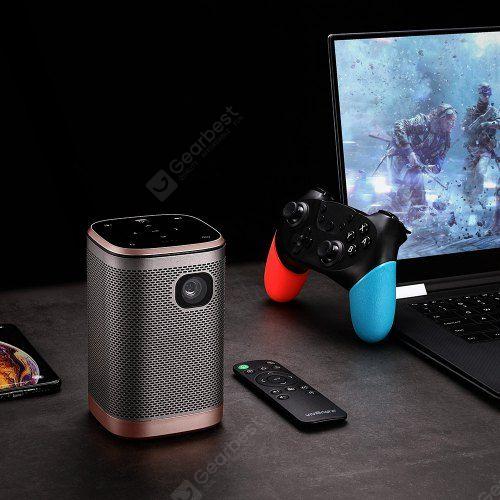 Let's examine it in terms of physical appearance and construction. Overall, the projector is tiny and portable in size that allows us to carry it outside easily in the backpack. With the physical dimensions of 136 x 86 x 86 mm, it looks quite compact and handy to place anywhere in your living room. Similarly, the 720g of weight makes it comfortable for frequent transportation like work and education.
The backside of the projector equips some valuable ports like a 3.5mm audio jack and SD card slot. Moreover, the lower side also installs USB, HDMI and DC ports etc. Using the HDMI port, you are free to attach various gadgets like a laptop, gaming console, TV box or any other media source. The topside features an infrared sensor for the remote control. However, the Android edition also brings an additional Type-C port.
Well, the Vivibright L2 projector is a good option to use at home, office etc. It has a sturdy build quality, elegant and compact design, along with productive technicalities internally. The image quality also looks promising to justice the price range.