WalkingPad R1-H Folding Treadmill
Fitness equipment for the home is often a real space hog. In the gym, everything still looks very spacious. If you then decide on a device in your own four walls, reality strikes, because even a treadmill takes up a lot of space. The developers of the WalkingPad R1-H have addressed this issue and developed a compact treadmill for training at home. Definitely an enrichment of fitness gadgets on the market.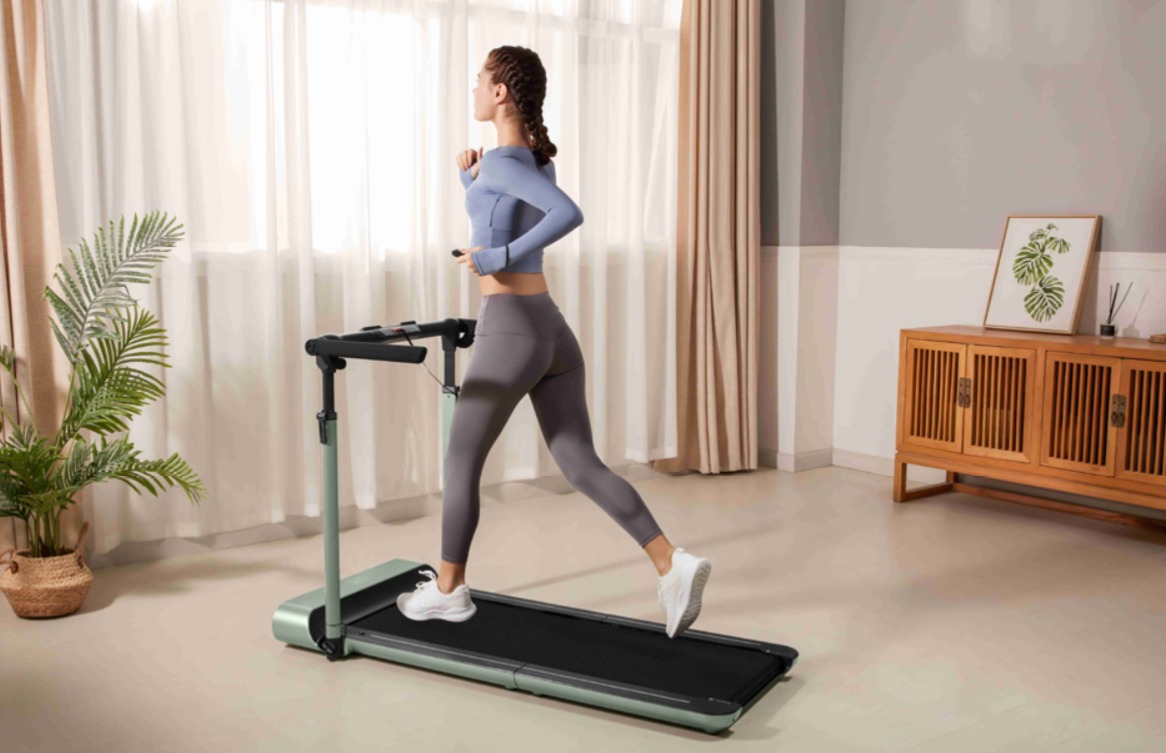 A treadmill is not exactly one of the smallest fitness gadgets on the market. Mostly it is bulky and also very heavy. WalkingPad R1-H removes these obstacles and is a real revolution in this field. The slim treadmill can be folded to save space and can be stored inconspicuously under the bed, for example. Now the weather-independent running training can begin. Whether walking or fast running, the WalkingPad R1-H can do both. Foldable alternatives are also popular in German households, because if the treadmill is foldable, there's more room for everything else when you're not exercising.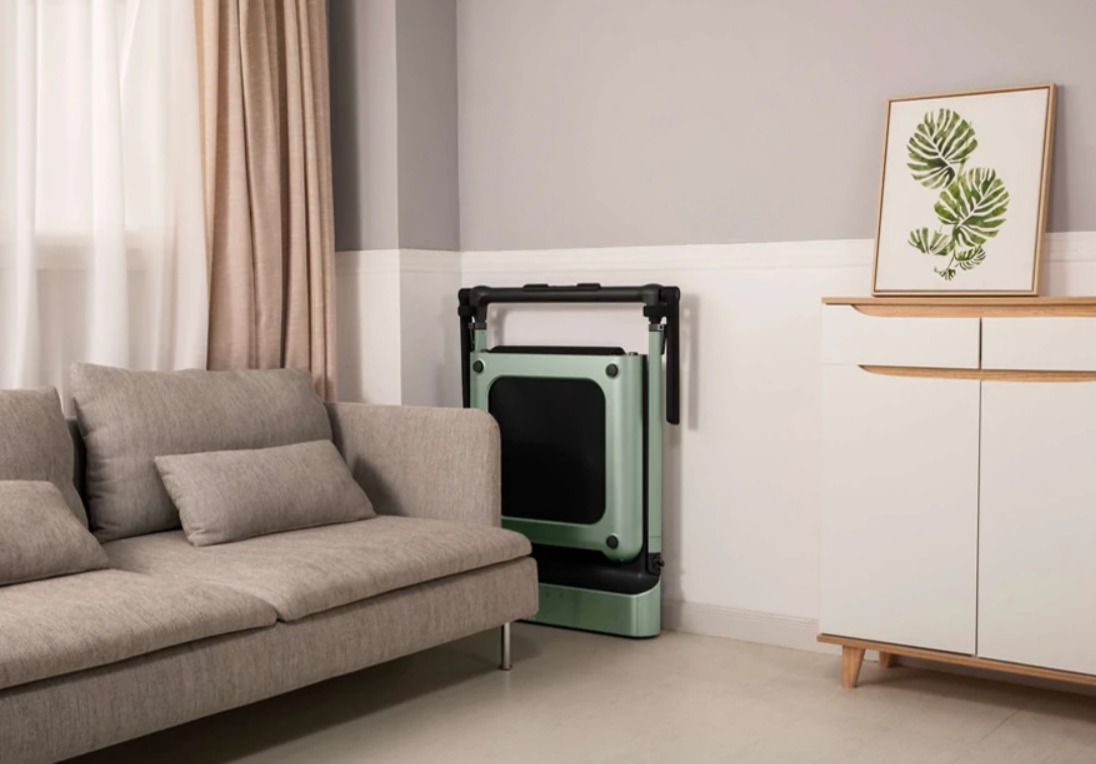 An integrated display shows the duration of the workout and the speed. A smartphone holder is located on the adjustable support bracket so that videos can be watched during the workout. This little treadmill doesn't lack in safety either, as a safety clip is included as well. In the event of tripping or falling, the clip connected to the clothing stops the treadmill immediately. The speed can be controlled in three different ways:
Via remote control: the small remote control can be held in hand during the workout and steurn the speed.
Via the treadmill: The belt is divided into three areas. If you run in the front area, the treadmill speeds up, in the middle the speed is constant and further back it slows down.
With the app: In the specially designed app, the speed can be set conveniently on the smartphone.
Up to 90% space saving is promised with the WalkingPad R1-H. The treadmill can be easily folded and stored. It stands freely and does not tip over. Vertical or horizontal stowage is thus possible without any problems. Due to its slim design, it can even be used under a desk. So if a working day spent sitting down is too tedious, you can fit in a few walking sequences during the day.