Xiaomi WalkingPad S1 Indoor Folding Gym Running Fitness Equipment Intelligent APP Foot Step Control Treadmill
A new fitness accessory arrives directly from the Xiaomi Youpin crowdfunding platform: we are talking about WalkingPad S1, a treadmill for indoor walking.
Xiaomi continues to enrich its range of fitness equipment with even better versions that deserve our attention. The raison d'être of the Xiaomi WalkingPad C1, a new fitness tracker from the Youpin platform of the Chinese company, aimed at those who want something special and effective for their fitness!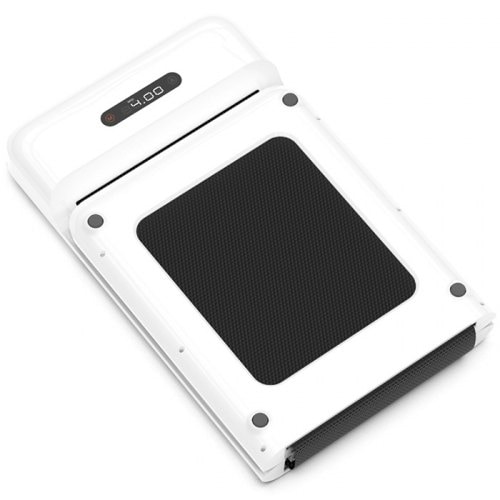 The WalkingPad S1 is a compact product launched by Xiaomi Ecological Chain Enterprise. Thanks to its small size and good performance, the walking board is fully foldable and very compact, and can be easily stored under the sofa, bed or cabinets.
Arrived at the second version, the new automatic carpet is lighter, weighing only 27 kg, and easily transportable and storable. Thanks to the folding design, we can store it in any corner, even under the bed, occupying an area of just 0.45㎡ once folded, and the integrated wheels help to position it correctly in any environment.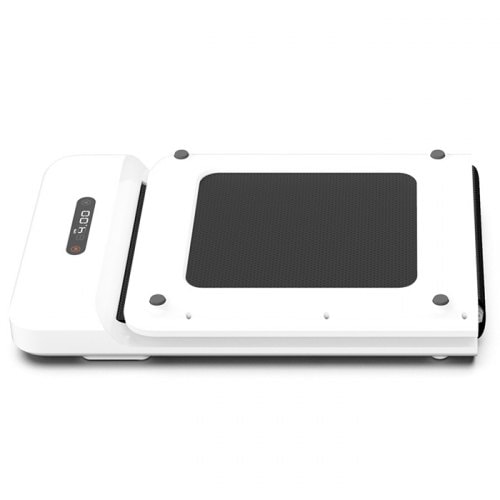 It supports a load of up to 100 kg thanks to the robust frame but is not at all bulky: the thickness of 69 mm also reduces the space between the fuselage and the ground, so as to generate less noise during use and thus avoid disturbing neighbors and family members.
The speed of the tape is based on your own rhythm, so you can use it in »mode: ride» to »mode: it chases me through a hungry and sexually private bear, in an unimpeded meadow, a moonlit night» while it has such a non-slip surface, so as not to slip, not to eat the mud, and also a noise reduction system so as not to disturb a friend next door that, in case of a friend, will be eaten at the time Let one run.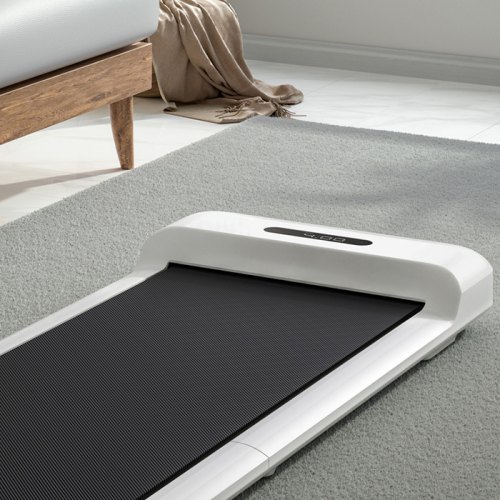 The tape is also accompanied by a remote control that can be used to raise and lower the speed or to change the modes, and there is also an automatic function that, as we have said, perceives your rhythm and follows it, hoping that based on that. The sensor will understand that you want to stop and act accordingly.
For speed control, the tape is equipped with a remote control with a screen, which not only allows you to set programs and speed, but also shows real-time information about calories burned, time or distance traveled.
You can choose between two movement modes: the constant speed mode, ideal for beginners, and the automatic mode, suitable for people who have already gained experience. For detailed information, there is the Walking Pad application and possibly My Home.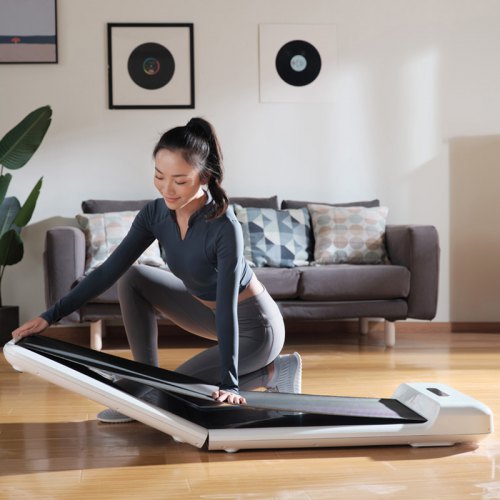 Unlike the first generation, the C1 model, the Xiaomi WalkingPad S1 no longer has an LCD screen, which will probably reduce costs. Otherwise, they maintain the same premium design and the same materials.
The real carpet adopts a triple layer design that ensures effective cushioning to avoid causing damage to the joints, with a double mode of use, manual and automatic, with the latter able to dynamically adjust the speed according to the rhythm user.
This package also includes a remote control with digital display, where essential information of our training will be displayed.