Xiaomi Mijia Projector 2 Pro Announced: TOF Sensorless Focusing Supports Side Projection
On July 21, 2020, at 10:00 AM, the Xiaomi Mijia Projector 2 Pro has been announced and is available for pre-order for $699. The model number of the Mijia Projector 2 Pro is: MJTYY03FM, and it uses a 4-channel Luminus LED light source with a brightness of 1300 ANSI lumens, so you can see clearly even during the day, a color gamut of ≥100% Rec709, and support for HDR10+ decoding. It also has a projection ratio of only 1.1:1 and can project up to 200 inches, with a recommended 60-120 inch screen (2m for 80 inches, 2.5m for 100 inches and 3m for 120 inches).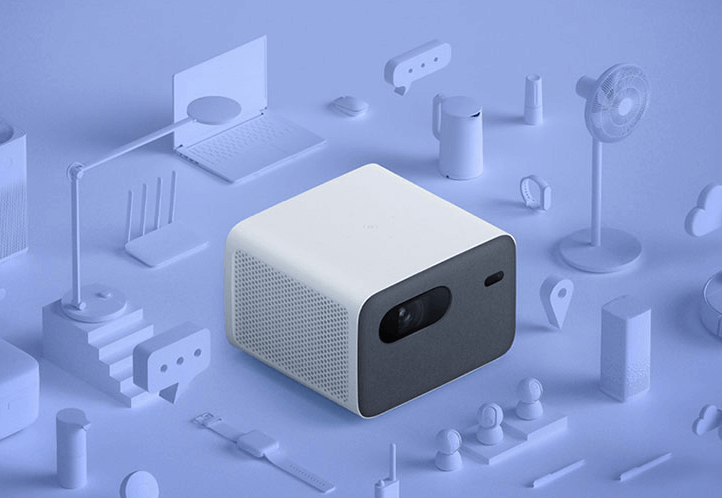 The Mijia Projector 2 Pro has two focus modes, TOF and camera focus, with a 6-axis spiral device that allows you to instantly and intelligently focus the projector, whether you are using it for the first time or moving it around.
The projector also supports vertical auto-correction and is equipped with stepless zoom and screen shift functions, which can easily and smoothly zoom the screen to 60%-100% and move the screen in any direction.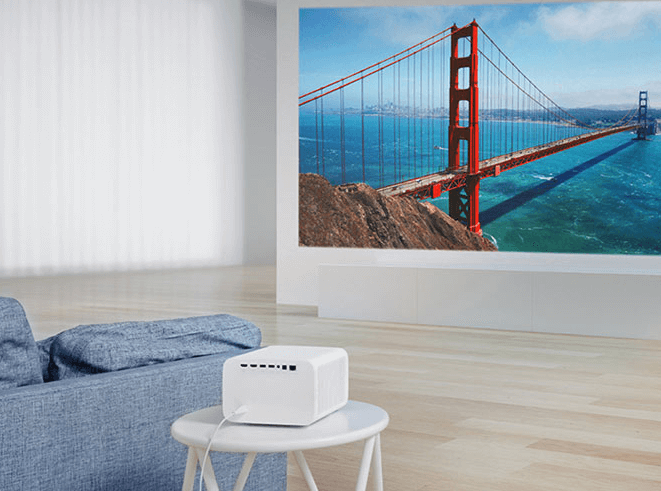 In terms of performance, the Mijia Projector 2 Pro is powered by a 12nm Amlogic T972 processor, which offers a 63% performance boost and 55% lower power consumption compared to the T962. In addition to supporting 4K decoding, it also supports 8K decoding. In terms of storage, 2GB RAM + 16GB onboard storage.
In terms of sound quality, the Mijia Projector 2Pro is equipped with dual 10W, 1.75-inch full-range hi-fi speakers and a large passive cone design with low frequency dive to 60Hz.Turn off the screen and turn on the smart speaker mode and XiaoAi still listens to your voice. Connect Bluetooth and play the songs from your phone whenever you want.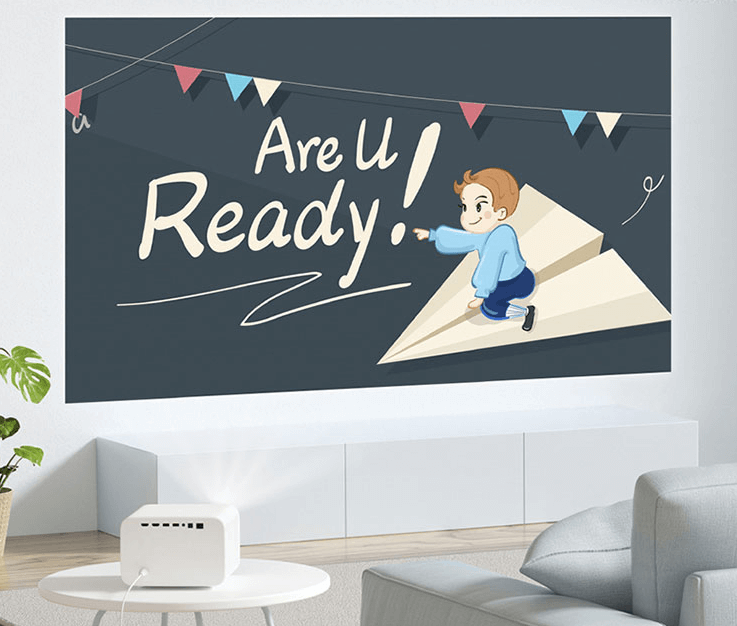 The Mijia Projector 2 Pro supports Miracast / DLNA / Airplay multiple ways to cast the screen, whether you are looking at photos, casting videos, or playing games, you can enjoy the fun of sharing and the big screen.
The Mijia Projector 2 Pro has a built-in Xiaoai intelligent voice system that supports far-field voice, and uses a microphone array composed of four highly sensitive sensors, along with anti-exposure recognition and wake-up technology. Xiaoai responds instantly with a single word, freeing your hands.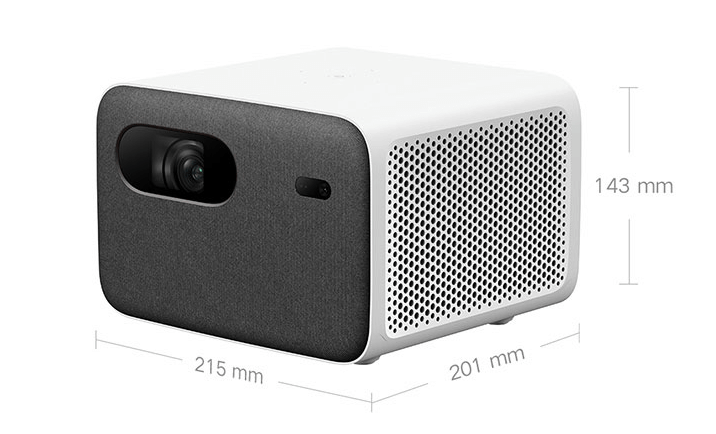 This new projection device uses the same PatchWall artificial intelligence TV system as the Xiaomi TV, and has been connected to the Mijia app. cooking, washing, turning on the lights, sweeping, Mijia smart device everything is under control. It's a projector, but it's also the smart hub of your home.