Xiao Qiao Smart Treadmill X3Pro
In short, this is very good news for exercise lovers, as Xiaomi launched a new treadmill, named Xiao Qiao Smart Treadmill X3 Pro. This new fitness accessory is currently in a collective financing campaign at Youpin, but as 118% of the target set with more than 230 supporters has already been surpassed, it can already be determined as official.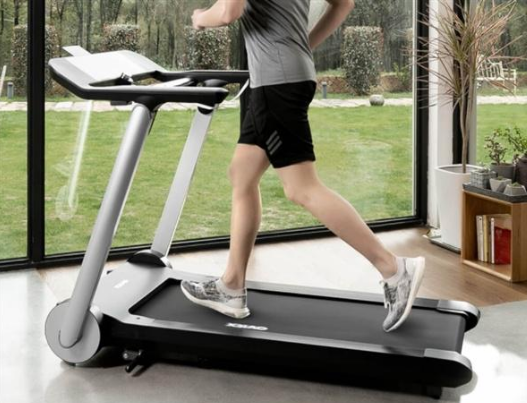 Let's start by highlighting a very interesting detail, and that is the fact that the Xiao Qiao Smart Treadmill X3 Pro was created in collaboration with HABITS, an Italian design brand founded by Innocenzo Rifino and Diego Rossi. With their motto "Logic for art", they have managed to create a product that combines a modern aesthetic with a Z design that allows a large area dedicated to interface and technology that connects everything to perfection.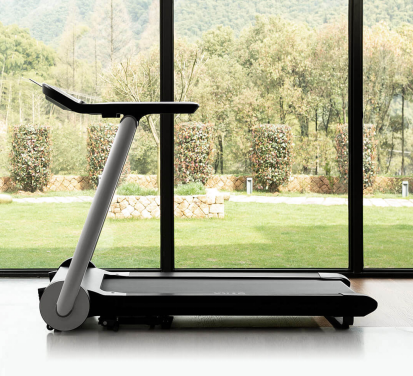 From the point of view of the internal hardware, this new Xiaomi running machine incorporates a 3-horsepower motor for a maximum speed of 12 km/h, an advanced heat dissipation system and the possibility of being used between 1000 and 1200 hours. On the other hand, Xiaomi also states that although this is a product for the home, the yields are similar to those of commercial products (for example, those used in the gym).
The width that can be used by the running machine to run is 63 cm, while the total width, including the side arms, is 73 cm, and finally the maximum weight supported is 100 kg.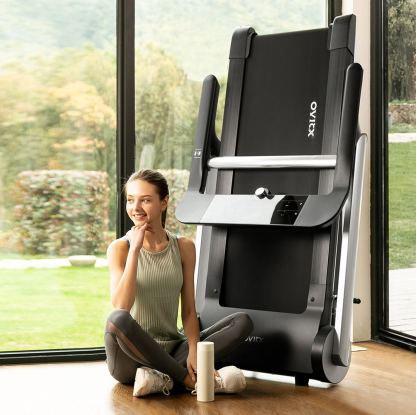 On the other hand, the Xiao Qiao Smart Treadmill X3 Pro comes with an induction speed reduction system. At the time of use, if you are too tired, you can place your right hand on the sensor, which will quickly slow down the treadmill until you remove your hand. This can be useful when you are out of breath.
In addition to the central button used to adjust the different settings, we also have a beautiful instrument panel with a black glass covered LED display where you will find all the most important information, such as speed, calories burned, running time and much more. Of course, then you can save all the data in the complementary application to get a summary of the activity.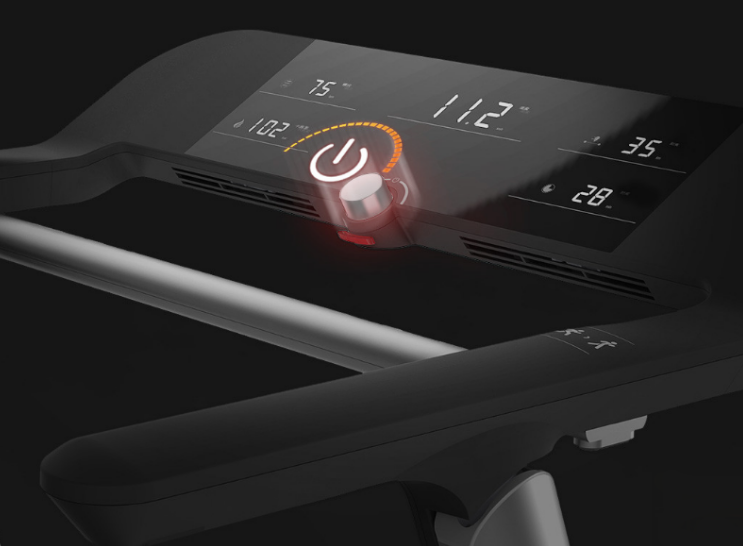 Finally, speaking of the "carpet" and the race itself, Xiaomi claims that the Xiao Qiao Smart Treadmill X3 Pro uses an impact reduction system called "Air Capsules". As its name suggests, it is a system with air capsules inside the cylinders that serve to absorb the impact of the steps during the race. They produce a softer and slower spring effect than normal springs, so this system is better for the knees and to reduce the amount of noise produced.
The Xiao Qiao Smart Treadmill X3 Pro is now in Xiaomi's crowdfunding campaign along with the price of $299.99, although this will increase considerably if imported from China in the future.