XGIMI Halo DLP Android 9.0 17100mAh Battery Google Assistant Home Theater Projector
On September 6, 2019, IFA 2019 Berlin Electronic Consumer Trade Fair was officially opened. As one of the largest and oldest electronic consumer fairs in the world, IFA 2019 attracts hundreds of home appliance enterprises, media and fans to attend every year. And with the strength of Chinese manufacturers, we also found the XGIMI booth at the IFA2019 conference.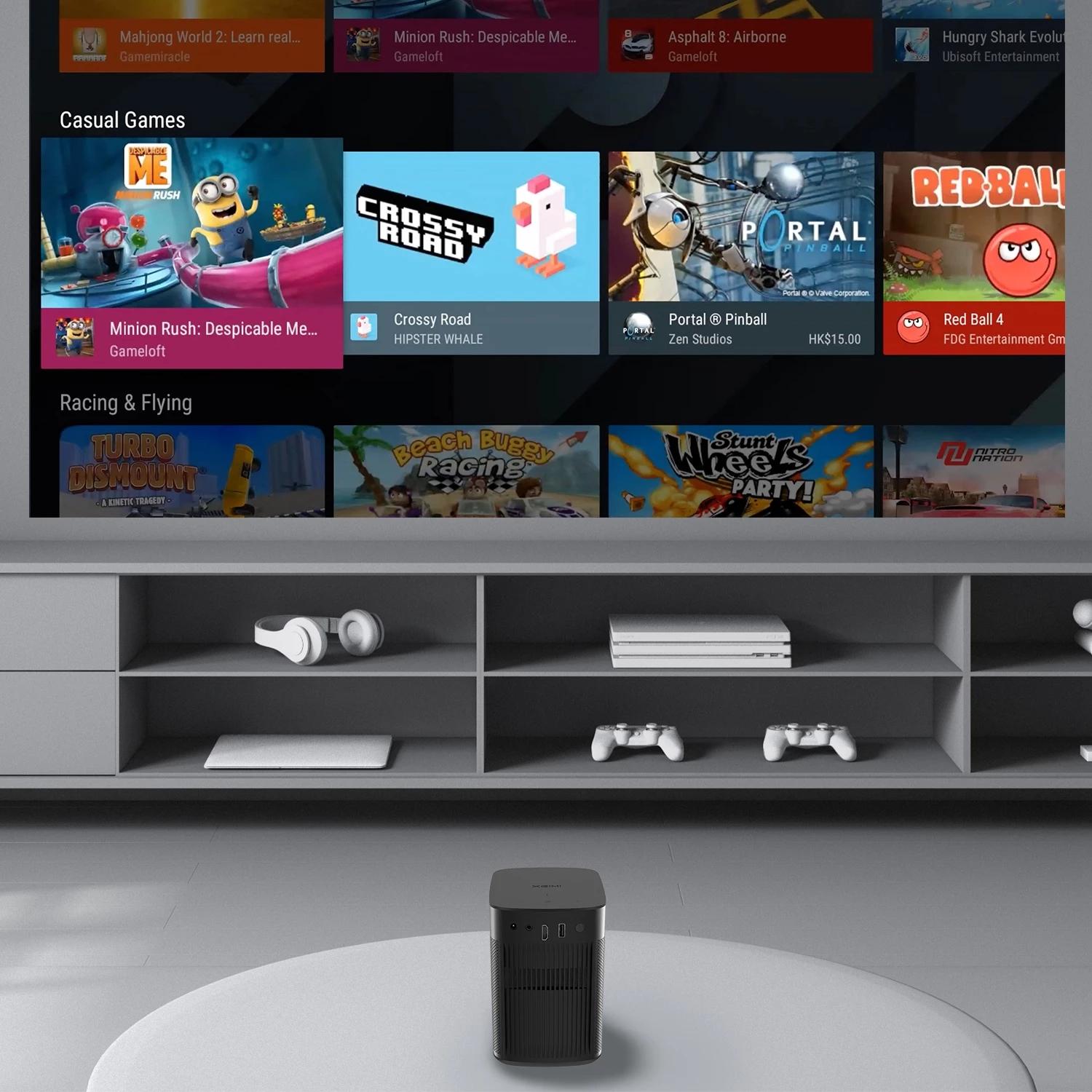 In addition to showcasing the H3 and RS Pro, which were released in China not long ago, there is also the upcoming MoGo series in Europe, which includes two models, MoGo and MoGo Pro. XGIMI says the MoGo series is the world's first 1080P portable projector with a native Android TV smart system, offering a full Google service. In addition, we also carry the Harman Carton sound, and add the automatic focus, intelligent trapezoidal correction and other human-friendly functions.
In addition to the MoGo family of products, the company also brings a cross-border smart projector: the XGIMI Halo, which, in addition to the 1080P resolution and Haman Carton sound, is portable, long-lasting, and high-brightness and meets the needs of different scenarios. In addition, XGIMI has also set up interactive spaces at the booth based on their company's projection products, further closing the gap with consumers.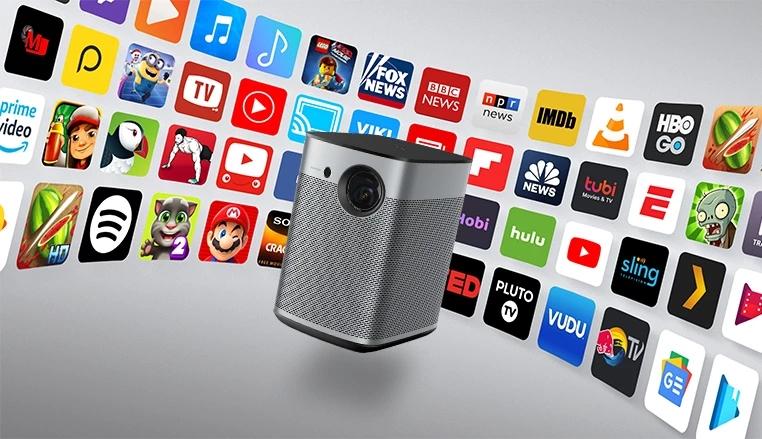 The XGIMI Halo includes a DLP projector with a resolution of 1920×1080 pixels, 800 ANSI Lumens brightness and 1000:1 contrast. The focus control is automatic as the trapezoidal correction, we can get a screen with dimensions between 30″ and 150″ with a projection distance between 1 and 3.5m. This projector measures only 146x105x94 mm, weighs 1.600 Kg and has tactile controls at the top.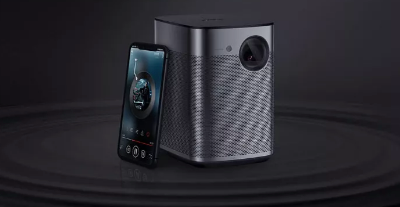 As processor we have the SoC Amlogic T950X2 (a version of Amlogic S905X2), a Quad Core chip with ARM Cortex-A53 processors that reaches 1.8Ghz and a Mali-G31 GPU. The RAM memory is 2GB and its internal storage is 16GB. It also includes Dual Band WiFi and Bluetooth 4.2 in the wireless connectivity section. The connection interfaces of the XGIMI Halo are a USB 2.0 port, a 3.5mm audio jack and an HDMI 2.0 connector where we can connect consoles or any other device.