Xiaomi 10000mAh Wireless Power Bank
Following the Mi 9, Mi 9 SE and Mi 9 Explorer Edition smartphones, Xiaomi, a Chinese corporation, presented to the public a portable 10,000 mAh Power Bank battery that has a stylish design and support for wireless charging of Qi. The novelty has two connectors, one of which can be used both for charging the battery itself and for charging other electronic devices with support for fast charging technology. The body of the novelty is made of metal, and the area where the smartphone is placed for wireless charging, made of rubberized plastic.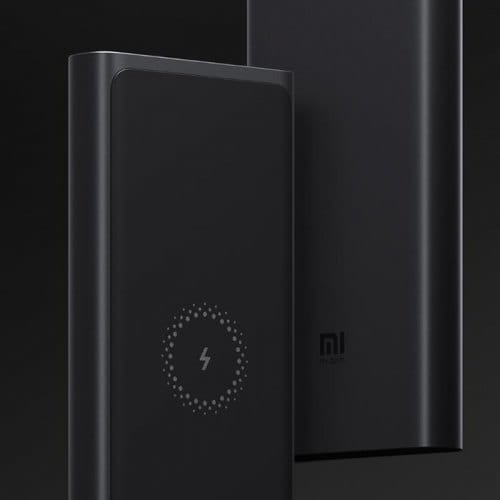 When used in the new Xiaomi Mi Power Bank with wireless Qi charging support, its power can reach 10 V. The manufacturer declares support for USB Power Delivery, Quick Charge 3.0 and Quick Charge 2.0, which allows you to recharge even laptops, such as MacBook. USB Type-C connector, built into the novelty, gives the input and output power of 18 watts, which is quite enough for fast charging of any electronic devices, that is, smartphones, tablets, wireless headphones and any other. The company promises that users can simultaneously charge up to three devices.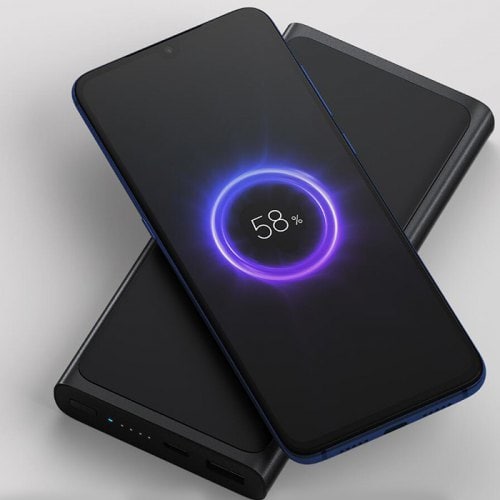 When charging three gadgets at once, one of them will be recharged wirelessly via Qi, the other via USB-A wire and the other via USB-C. The dimensions of the new portable battery are 47.9 × 71.6 × 18.4 mm, and its weight does not open. If you recharge the Xiaomi Mi Power Bank with a maximum power of 18 watts, it will be fully charged to 100% in 4 hours, while using a power supply of 10 watts, this process will take 50% more time – as much as 6 hours.
Sales of Xiaomi Mi Power Bank with support for wireless Qi charging will start in the near future, and such a portable battery will cost only $50.07. Apparently, this gadget will be produced only in black. If you use it paired with iPhone X, iPhone XS, iPhone XR or iPhone XS Max, you will be able to get the maximum speed of charging wirelessly, because Apple in its smartphones has limited it to 7 watts when using third-party chargers, while with certified power can not exceed 10 watts.