Xiaomi Mi Electric Scooter Pro2
However, a lot of revelations are expected in July. There will be three versions of scooters: Mi Electric Scooter 1S, Mi Electric Scooter lite and Mi Electric Scooter Pro2.
Many people claimed that Xiaomi Mijia M365 will not be able to handle the market of electric scooters. Several months have passed and it is said that there is no better model that would offer similar parameters for such money. Now a new version of their flagship scooter, the Xiaomi M365 Pro, is coming to market. Below is a comparison of both scooters and what is different about both vehicles.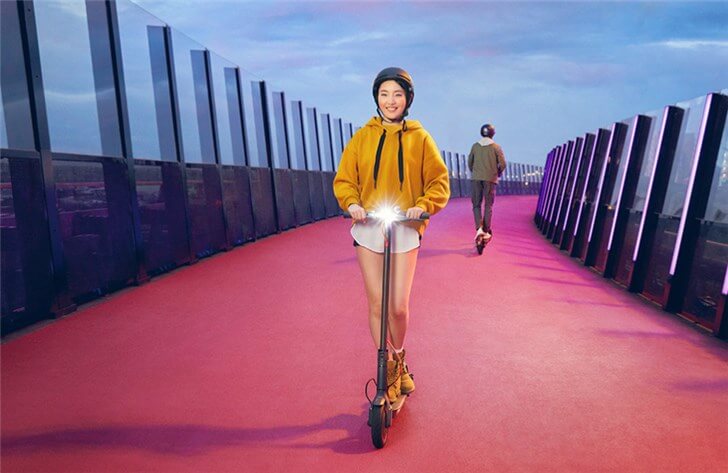 Is it worth buying a Xiaomi scooter?
Many YouTubers confirm that Xiaomi is worth buying, because you won't find better equipment for up to $500. These electric scooters have a simple, minimalist design, where every detail works for your convenience. Each model has a solid folding construction, while the long stable steering wheel and shock absorbing pneumatic tyres provide a comfortable and exciting experience.
What's new in the PRO2 version?
This version has several innovations that are not in the basic version. To extend battery life, Xiaomi Electric Scooter Pro2 converts and stores kinetic energy during acceleration. The vehicle is equipped with a regenerative braking system to save extra power. As the manufacturer assures, this supports the emergency braking system while improving battery life. In turn, the red tail lights flash clearly as a warning for pedestrians and other vehicles on the road.
The Pro2 version also features a larger LED screen, which displays information about the current speed, service calls and Bluetooth connection. One driving range is the main parameter that makes the Pro2 much better than the M365.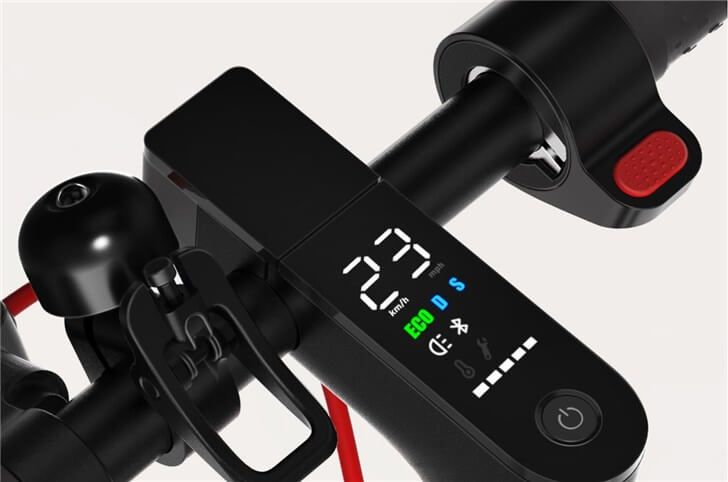 What about the warranty?
The Xiaomi brand guarantees to the buyer that, under normal use of this scooter, its operation will be uninterrupted or error-free. Of course, Xiaomi is not responsible for damages caused by not following the instructions for use of the product, but this is the case in all warranty agreements.
In the event of a justified claim resulting from a defect in the scooter during the warranty period, the company will, to the extent permitted by law, "repair the product free of charge, use new or renewed spare parts or replace the defective product with renewed or new equipment".
The promises sound great, but the most important thing is that there is a Polish website where you can make a complaint. On the official portal, we read that in case of a defect, you should send back the goods in their original packaging with all accessories (if possible) and with a complaint. The package should be secured before shipment and in order to ship the claimed product free of charge you should contact the service.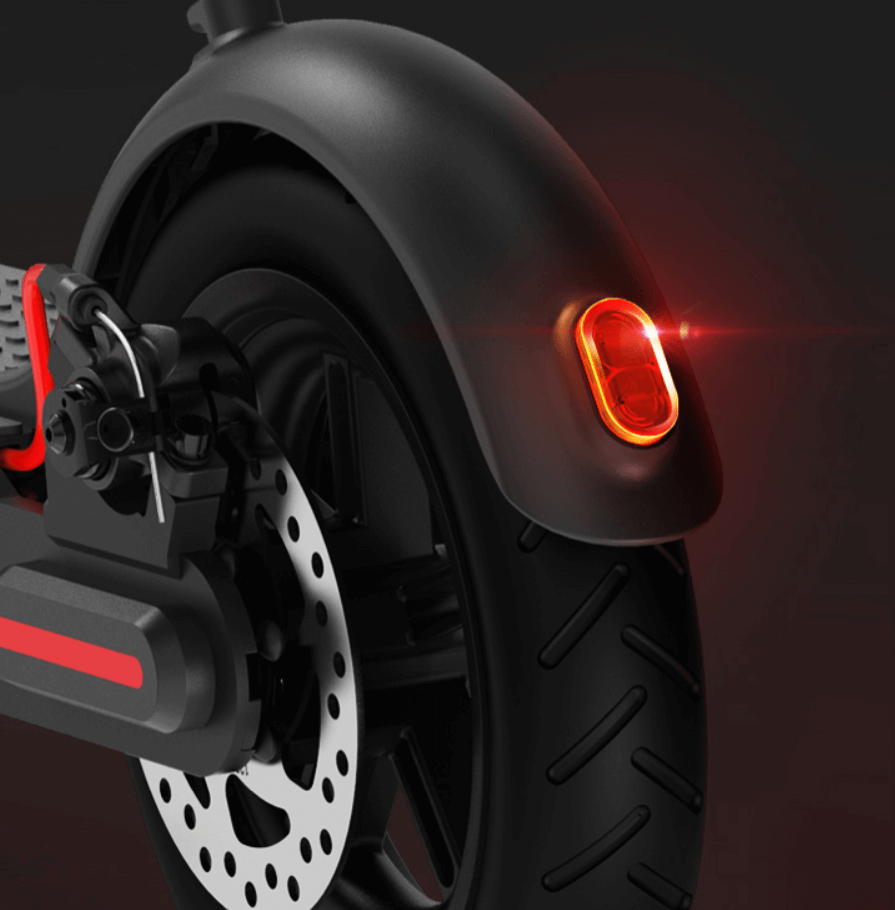 What technical parameters does Xiaomi and its competitors offer?
The battery capacity is 12800 mAh, which should be enough to drive 45 km. Charging from 0 to 100% takes less than 5 hours. The scooter is made of aluminium alloy, weighs 14.2 kg and has a maximum speed of 25 km/h. It is worth adding that the engine has 300 W, which is an accepted standard. On the other hand, ventilated brake discs reduce the risk of overheating. There is also strong front lighting visible up to 6 m and rear lighting, which pulsates when the brake is applied.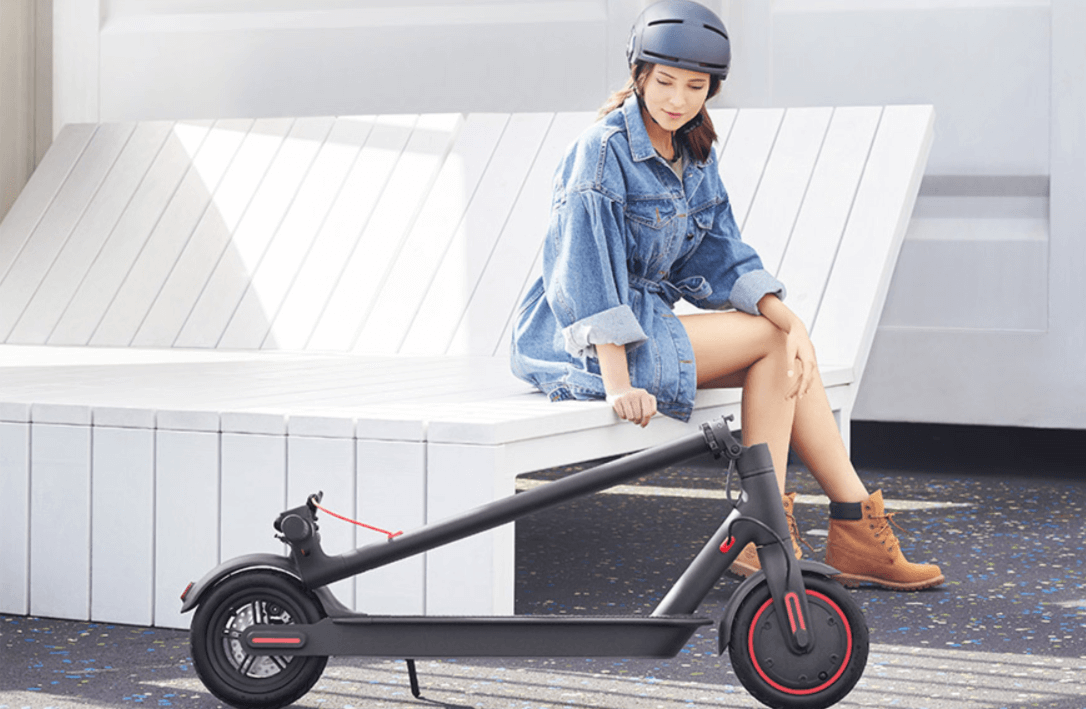 Because a scooter must look good!
There's no need to pretend that when you buy an e-shooter, everyone cares about its appearance as well. It's like a phone. It can't be big, clumsy, or weird. This is the 21st century and electronic equipment does not have to be huge anymore to do its job. Xiaomi knows that, which is why their scooter is a… design masterpiece. A perfectly balanced colour scheme and an elegant, simple shape.
If we add an interesting interior to all this beauty, it is up to us to collect money for this equipment. On the official website there are also installment sales, so those who can't wait can have this Mi Electric Scooter Pro2 today.