Xiaomi HIMO C26 Electric Bicycle
Following the implementation of the new national standard, there are more and more electric vehicle brands in the market now, but few of them really guarantee long-range endurance. Endurance has always been the weakness of electric vehicles. If endurance can be fundamentally solved, the problem of the vast number of users and consumers will be solved. However, the performance of this electric power bicycle we are going to mention today is excellent and can be called a "walking artifact". HIMO C26 was born to facilitate people's travel.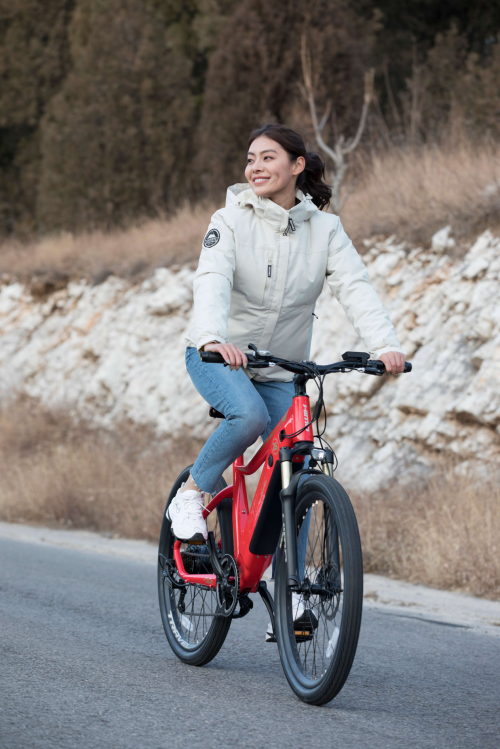 In terms of appearance design, HIMO C26 has a total of Nordic white, space gray and flame red colors for the public to choose from. The frame design made of all aluminum alloy mostly adopts the combination of variable diameter triangular section profile technology and water injection molding technology, which is light in weight and high in strength. The design of LED lamps highlights the individuality and also has excellent performance in night lighting effect. Simple car body, strong streamline and layered design of the car head bring you a brand-new cool appearance, and at the same time it also has reliable guarantee of impact resistance and durability.
Shimano 7S transmission system is matched with 250W high-speed motor. Although the gear adjustment motor is small in volume and light in weight, the interior of the motor is designed with planetary gears to amplify torque, improve energy efficiency conversion, provide strong power output, reduce idling friction, and avoid reverse resistance caused by the motor when the whole vehicle coasts, thus effectively reducing power loss and increasing cruising mileage.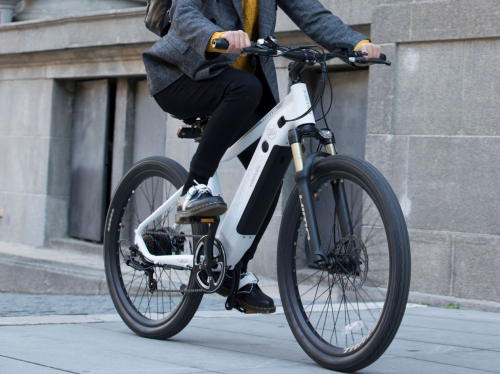 The C26 uses 52 18650 battery cells with large capacity. The overall body streamline is simple. The battery lock and safety wrench are double protected. The electric endurance can reach 60KM and the power endurance can reach 100KM. During riding, you can switch the triple modes of power, power and manpower at any time, making you the first in the journey across mountains and rivers.
HIMO C26 uses Italian "breathing" SR cushion, which uses special three-dimensional gel structure and RLV technology to integrate elasticity, air permeability, waterproof and comfort, greatly reducing riding burnout and hot feeling of long-distance riding, and winning wide acclaim from cyclists!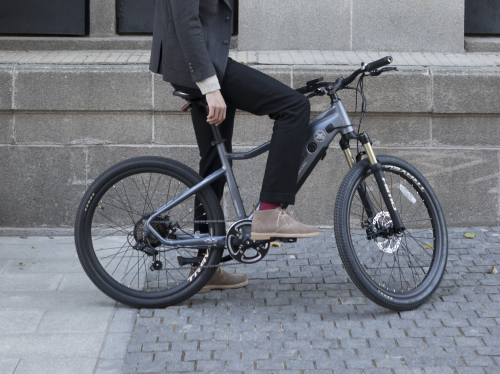 KENDA is a professional riding tire with high wear resistance and strong grip. The tread design has the dual effects of reducing rolling friction and preventing sideslip, and has four wide and deep drainage patterns, which can improve the control ability of driving on wet and slippery roads in rainy days, effectively ensure the driving stability and safe braking of urban and outdoor riding, and let happiness walk with you all the way.
The adjustable shock absorber front fork is adopted, the shock absorbing stroke can be opened and closed through the right knob, and the shock absorbing hardness can be fine-tuned through the left knob, providing you with multiple choices of racing and cross-country modes, comfort and long-range modes, and more adapting to changes in various road conditions. Exquisite workmanship, light weight and strength, and good turning control performance.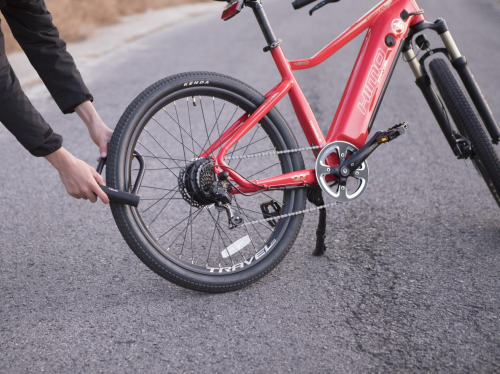 Both front and rear disc brakes use power-off sensors to replace the traditional brake lines, with simple appearance, stable braking and outstanding performance. The three-finger brake handle integrates high decibel bell, and the whole brake system is made of aluminum alloy, which makes the operation feel soft and sensitive, the braking force is easy to master, and it is more worry-free and safer.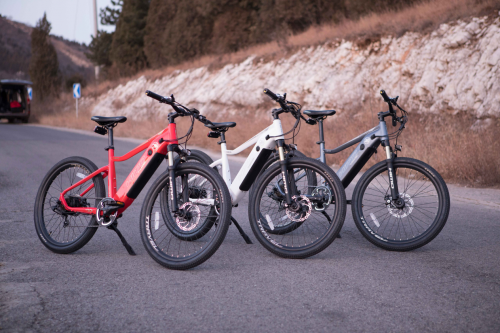 Xiaomi HIMO C26 electric power bicycle has exchanged the enthusiasm and appreciation of consumers for its brand-new appearance design, extraordinary configuration, high-quality reputation and product advantages, and comfortable driving experience. It will definitely become another sharp weapon to win the consumer market! 2019 "Innovation Continues, Originality Forever", Let's Look Forward to Together!