Xiaomi Mijia 1X DC floor fan
The new Xiaomi TV was launched today in Beijing. The Chinese manufacturer did not stop there and presented a few more novelties. One of them was the new floor fan Mijia 1X DC.  This device provides a gentle supply of cooling wind, and also produces a minimum noise level in the process of active work.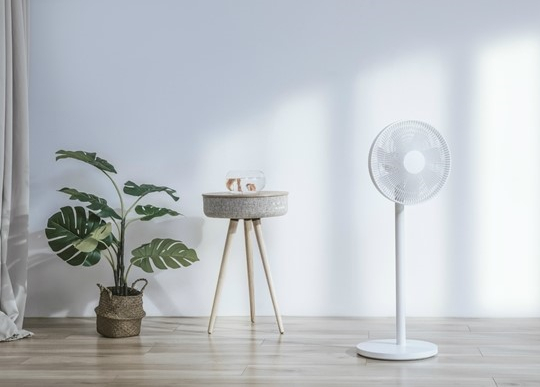 The air supply range is 140 degrees. Cooling is carried out within a radius of 14 meters. Direct blowing is not possible. Infinitely variable speed control creates a comfortable microclimate. Users have access to 100 speeds. The floor fan is equipped with a brushless electric motor, which ensures silent operation regardless of the set speed.
The unique design of the fan blades reduces wind resistance. The noise level is reduced and the cooling efficiency, on the contrary, is increased. Xiaomi Mijia 1X DC is a smart fan that supports artificial intelligence technology. The voice control system is implemented. Users will be able to synchronize the fan with other equipment. Speed can also be switched by voice. The new product will go on sale tomorrow. The approximate cost is $89.99.